Published 08-28-20
Submitted by NRG Energy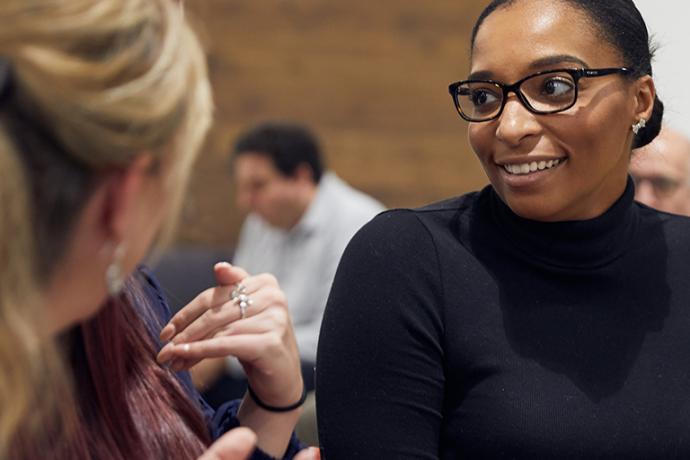 As we embark on a new decade, we would like to take this opportunity to recognize women whose efforts have led our company to its current success. We wish to recognize five powerful women essential to breaking new ground and making history both at NRG and in our sector. Continuously improving our business, these women solidify the importance of placing inclusion and diversity at the center of who we are and what we do. Please join us in recognizing the amazing strides they have made and the path they are laying towards a more inclusive industry.
Andrea T., Director of Product Innovation, Green Mountain Energy
Our industry is very complex, and impacted by many variables, some predictable and others, like weather, unpredictable.  This also means the opportunities are endless.  NRG, fortunately, has built a strong foundation that fosters a diverse, strong and creative workforce.  Over the nine years I have been at NRG, I've experienced that no matter how big or small an idea is, it is always heard. Also, I have seen the company encouraging women like me to leverage our strengths in order to be a strong player in this dynamic market.  We are natural multitaskers, strong communicators, nurturing, empathetic, motivated by big challenges, we dream big and focus on teamwork and collaboration. All of these are greats skills to get things done effectively, but are also needed to develop and offer amazing products, best-in-class customer experience, and a sustainable future. 
At NRG, I have found my passion for addressing some of the environmental issues we face as a society.  The company has given me the opportunity not only to develop initiatives with strong quantifiable results, but sustainable programs and products that fulfill me as a customer, employee and mother.  My position as Director of Product Innovation for Green Mountain Energy has allowed me to be creative, help customers meet their sustainability goals and to impact our communities in a positive way. I have learned that no matter where our customers are in their sustainable journey, they always want to do more to reduce their carbon footprint.  This inspires me to continue to figure out more ways to make our planet a better place to live.  With the support of an amazing and creative Product Team, I have developed solar programs and products that address different customer needs – from virtual solar products such as Go Local Solar to rooftop solar offerings.  Today, Green Mountain Energy is considered a leader in sustainability and I am proud to be part of this journey.  We are in the middle of an exciting and challenging time, and I can't wait to see what the future holds for NRG.
Donna B., SVP, Chief Program Officer
Women at NRG shape the future of the corporate world by bringing diverse viewpoints and creating a tone of teamwork.  This helps teams work together through change and complex work efforts in our industry and within NRG. Since women represent nearly half the U.S. workforce, but significantly less than that in the energy industry, women have an opportunity to expand in the energy workforce, offering their valuable skills and viewpoints.  At NRG, women bring in extensive experience from internal and external energy careers, consulting experience and a wealth of coordination and communication skills to move the company forward. We see women in all departments who are actively committed to achieve our goals and values. They are often key facilitators, communicators and planners for the teams that they are a part of.
The contribution that I bring to NRG, and to other women at NRG, is to foster opportunities to grow, learn and apply skills.  Some of the strongest project and program managers are women with strong leadership, management and organization skills.  I work with, mentor, and support many of them in their careers. I also value the attributes of all team members working together toward common goals with a meaningful purpose. I strongly believe each team member brings unique skills and talents, and our job as leaders is to make sure we provide clear goals, then coach and support our teams to be successful.  This 'servant leadership' has been proven to be especially successful for women leaders, now we just need to get more women into those energy leadership roles.  
Outside of work, I am an active Girl Scout leader, encouraging girls across our region to get involved and develop leadership, science and communication skills. This is part of preparing our next generation's workforce and encouraging the women of our future by both example and involvement.
Kimberly C., Director, Customer Experience
Traditionally, energy has been a male-dominated industry, but forward-thinking companies like NRG realizes it's not only the right thing to do, but essential for its success to include top female talent. Integrating women is vital to having a broad perspective at the decision table.
When women are exposed to powerful female role models and mentors, they are more likely to see themselves in leadership roles or see a path for advancement. As I continue to grow with the organization, my goal is to serve my internal and external customers. As a brand, I want every single customer interaction with NRG to be the best experience they've had with any company. And internally, I want to continue to align with my colleagues across the company and serve as the voice of the customer, as we push ourselves to continue to deliver a best-in-class experience.
Judith L., Senior Vice President, Asset Management
As the SVP of Asset Management, I'd like to acknowledge the women I work closely with at NRG; four others in my immediate group, and several others throughout the organization.  It's a wonderful feeling to know that I'm in the company of great women who have impressive accomplishments in their own right. If I think about what these women have in common, it is their complete commitment to their families and their professionalism. Perhaps never has this been more apparent than it is right now as we try to maintain some trace of normalcy in our lives in the midst of a global pandemic.
Over 20 years ago, I made a career change, from consulting engineering to business management.  With my engineering and new business degree, I applied for a job with a small independent power producer called United American Energy (UAE) to be the general manager of their hydroelectric power plants and later, of their cogeneration projects.  While I had experience designing power plants and other large civil works, I didn't have business management experience, or plant operations experience, or direct knowledge of hydroelectric power plants for that matter.
But the owner and founder of UAE was David Goodman. The Goodman family dedicated their lives to removing barriers and promoting social justice in honor of their son and brother, Andrew Goodman—one of the three civil rights workers that were murdered by the Ku Klux Klan during Freedom Summer in 1964.  While there were several men at UAE in identical roles for which I was applying, there were no women.  Having grown up in a home with no bias, David took a chance on me and I became UAE's first female General Manager of Hydroelectric Projects.  I had to earn respect being a woman in a position that until me was always held by men. I had everything to learn but there was absolutely no way I was going to let David and his brilliant Executive Management team down. 
Going on my 19th year at NRG this June, I have a unique perspective having witnessed the company mature from the early days of competitive markets and evolve along with the industry, adapt to an unforeseen shale gas revolution, and deliver more savings to customers through innovative products and services than perhaps anyone could have imagined. 
As the head of Asset Management for one of the largest competitive power companies in the US, our Asset Managers have tackled just about every aspect of managing the life cycle of a power plant: commissioning new units integrating portfolios, repowering, converting to cleaner fuels, installing emission controls, capturing carbon and enhancing oil recovery, contracting plants needed for reliability, and transitioning plants that have reached end of their economic lives. It is rare to experience such diverse accomplishments over one's career, it is even rarer to have done that as a woman.
What's left to do? Plenty. On top of mind is to ensure that we can achieve clean energy goals, including NRG's to be net zero by 2050, and preserve reliability through a competitive market process at a price our customers can afford. It's likely I won't be the one to deliver these results 30 years from now but will gladly pass the torch to the next generation pioneers.
Elizabeth E., Mergers and Acquisitions Director
NRG is incredibly fortunate to have so many intelligent and inspiring women contributing to the advancement of our company and the energy industry as a whole. Women at NRG have led the company's most important business initiatives, solved our most complicated challenges, and fostered a collaborative environment where inclusion and representation are our norms. As NRG continues to evolve and sharpen its focus as a customer-focused energy company, our full diversity of perspectives and experiences will be an especially valuable asset. I'm particularly grateful for all the opportunities I have had at NRG to work alongside impressive and accomplished women, and as a woman in the energy industry, I'll always be on the lookout for ways to pay it forward throughout my career.
We recognize the importance of showing appreciation for those pushing us toward a brighter future. Do you have women in the energy industry—or any industry—that you look up to? Join us in recognizing the contributions of powerful women by sharing stories about those who inspire you on Twitter, LinkedIn, Instagram, or Facebook and by using the hashtag #WomenEmpowerment.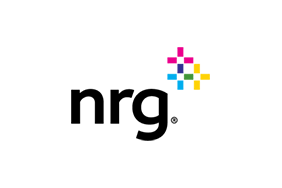 NRG Energy
NRG Energy
NRG is the leading integrated power company in the U.S., built on the strength of the nation's largest and most diverse competitive electric generation portfolio and leading retail electricity platform. A Fortune 200 company, NRG creates value through best in class operations, reliable and efficient electric generation, and a retail platform serving residential and commercial businesses. Working with electricity customers, large and small, we continually innovate, embrace and implement sustainable solutions for producing and managing energy. We aim to be pioneers in developing smarter energy choices and delivering exceptional service as our retail electricity providers serve almost 3 million residential and commercial customers throughout the country.
More from NRG Energy