Published 08-27-20
Submitted by United Airlines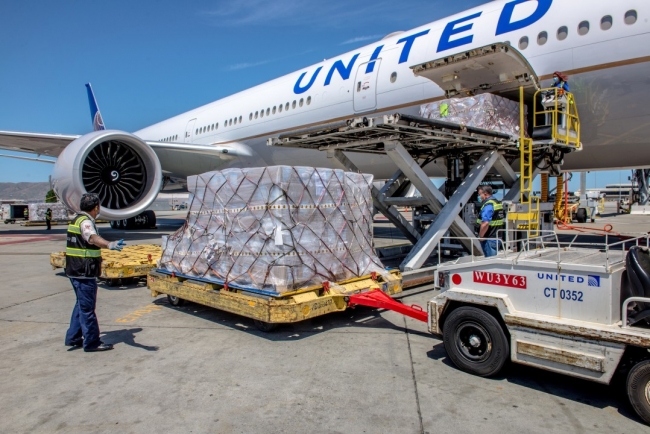 Originally published on LinkedIn
Throughout the ongoing coronavirus pandemic, United has not only stayed true to our mission of safely connecting people and uniting the world – we've expanded the ways we do this. Our Cargo team recognized an opportunity and identified creative solutions to continue to connect products to people across the globe. Last week, we flew our 5,000th cargo-only flight since March 19 – a milestone worth celebrating.
Cargo has always been an important part of the overall performance of United, favorably contributing each year and outpacing that of our U.S. competitors – but this effort has never been stronger than in the last six months. We worked with the FAA to obtain certification to fly not just freight-only flights, but ones that operated with cargo in the cargo hold and in the cabin in approved storage areas such as overhead bins. Altogether, these 5,000 flights – and counting – transported nearly 170 million pounds of cargo – in addition to the tens of millions of pounds of freight carried in the belly of regular passenger flights. Some international routes were only financially viable because of these freight operations. While competitors discontinued service, our cargo operation was able to provide a way for passengers to safely return home to loved ones amid travel restrictions.
Over 100 million of those collective pounds of cargo were medical supplies that we were able to transport to healthcare professionals on the frontlines, thousands of pounds of human blood plasma and tens of thousands of pounds of food for communities impacted by the pandemic. Because of the tremendous efforts by our Cargo team, I am proud to say that United has and will continue to play a key role in keeping global supply chains stable during the pandemic so urgently needed goods can get to the places that need them most.
All of this takes a tremendous amount of coordination with our partners including foreign governments and dozens of logistical variables for each individual flight (especially for temperature-controlled and time-sensitive goods). The Cargo team's creativity and ability to step-up during a global crisis proves why they are second to none in the industry.
Read more from United Cargo President Jan Krems about the specific ways we've kept goods moving across the globe here.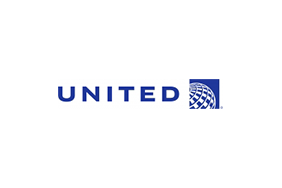 United Airlines
United Airlines
About United
United's shared purpose is "Connecting People. Uniting the World." For more information, visit united.com, follow @United on Twitter and Instagram or connect on Facebook. The common stock of UAL is traded on the Nasdaq under the symbol "UAL".
More from United Airlines