Published 08-27-20
Submitted by CRB
Click here to watch video
The digital Animal Health Summit features 36 hours of 1:1 business partnering, keynote speaker David Hughes, 25+ on-demand webinars, emerging company presentations, LIVE stream programming with industry leaders, LIVE networking and additional programming that supports the Spirit of Service- programming with impact.
Technology in the Age of COVID-19: Sustainability and Safety Wins
Charles Jabara
Project Manager
Join Charles Jabara as he outlines a variety of technologies being utilized in the age of COVID-19 that are reducing both personal and corporate carbon footprints. CRB is designing & constructing two animal health facilities that will be located 2,000 and 4,500 miles from our home office in the Kansas City area. COVID-19 was the catalyst for new technologies benefiting sustainability and safety.
Lean Project Delivery
Marc Hanson
Director, Business Operations
This presentation highlights the introduction of Lean Project Delivery for Design and Construction. It will cover topics such as Value Streams, Last Planner, and Industry Trends.
To register for this event, click here.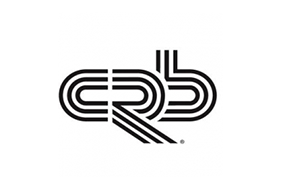 CRB
CRB
CRB is a leading provider of sustainable engineering, architecture, construction and consulting solutions to the global life sciences and food and beverage industries. Our more than 1,600 employees provide world class solutions that drive success and positive change for our clients, our people and our communities. CRB is a privately held company with a rich history of serving clients throughout the world, consistently striving for the highest standard of technical knowledge, creativity and execution.
More from CRB