Published 08-27-20
Submitted by Bright Funds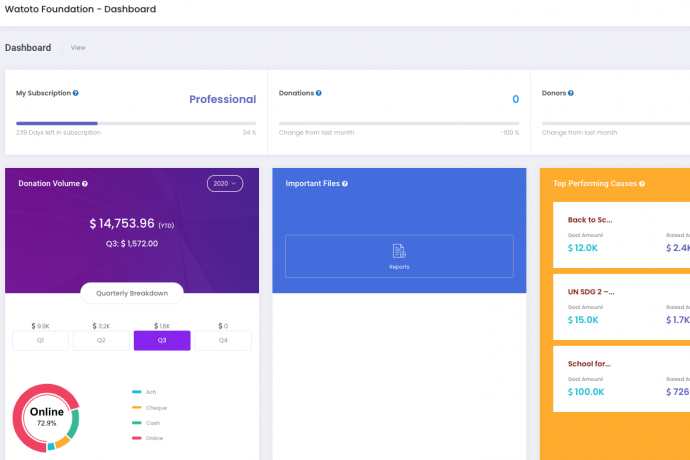 Bright Funds, a leading workplace giving platform, announced today that it has launched a new nonprofit portal, Bright Network (https://brightfunds.org/for-nonprofits). With a focus on increasing their nonprofit partners' capacity to meaningfully connect and engage with the Bright Funds donor community and beyond, this new product provides digital tools to help nonprofits raise awareness, fundraise and build internal capacity to reach their full potential for community impact. 
Bright Network is powered by Charity Karma, a leading Philanthropic platform provider for international nonprofits. Under the terms of the agreement, Bright Funds will be licensing the Karma software platform from Charity Karma, which will enable Bright Funds to deliver the nonprofit features for its US-based nonprofit partners.
"We have acquired a wealth of knowledge and expertise in cloud-based fundraising software, through offering a donor management platform and suite of digital tools to international nonprofits. We're thrilled to partner with Bright Funds to offer the same world-class platform to their nonprofit community," said Subhasis Patnaik, Founder, and CEO at Charity Karma. "I strongly believe this partnership will enable nonprofits to unlock their capacity to create a positive impact within their communities."
"Bright Funds serves as a critical link between the businesses and people who care about humanitarian issues and the organizations that address them," said Bennett, "With the launch of Bright Network, Direct Relief has an even greater opportunity to engage others in its work and show how their participation makes an impact in the health and lives of people in the U.S. and around the world."
The advent of Bright Network completes the suite of offerings on the Bright Funds platform, catering to the whole corporate social responsibility ecosystem offering services to corporate clients, individual donors, and nonprofits. Over the years, Bright Funds saw a growth rate of 30+% in new nonprofits supported through its monthly disbursement cycles.  With this ever-growing network of nonprofits receiving support from the Bright Funds community, the opportunity to offer services that benefit nonprofits became evident. More often than not, the ultimate beneficiary of support is unknown to the donor, with the introduction of Bright Network's tools, nonprofits are able to provide a greater level of transparency at scale and make the ultimate beneficiary clear.
"With this launch, we put the foundation in our promise to bring transparency and impact back to the donors at a scale," said Srinagesh Vitthanala, CEO at Bright Funds. " We are excited about the opportunity this would present to work more closely with nonprofits and help to spread the great work they are doing and give them the necessary tools to scale their fundraising opportunities."
The current launch offers a free tier service to nonprofits that enables them to manage their profile and signup for ACH payments, access donor reports in one location. For a small monthly membership subscription, nonprofits can access powerful tools from Bright Network to fundraise within as well outside Bright Funds platform, manage the donors with a CRM database, and expand their capacity to reach both their fundraising and programmatic goals by harnessing the tools to raise awareness, fundraise and cultivate their community.
"Bright Network has been a labor of love born out of a need to deliver better digital tools to help nonprofits enhance their capacity to provide impactful programs," said Thara Jinadasa, VP of Nonprofit Services at Bright Funds. "I'm thrilled to introduce an all in one suite of digital tools to help nonprofits manage donors, raise awareness, and fundraise."
For more details, visit https://www.brightfunds.org/ or send an email to info@brightfunds.org.
About Bright Funds
Bright Funds is a workplace philanthropy company headquartered in San Francisco, California. It partners with companies to provide them with a secure, global technology platform that supports employee giving, volunteerism, and grants management.
About Charity Karma
Charity Karma is a cloud-based software platform for nonprofits headquartered in Pleasanton, California with offices in Bangalore, India. The platform enables nonprofits to connect with consumer and workplace giving donors by enabling them to come together for greater philanthropic giving, with features like donor management, fundraising campaigns, volunteering, impact reporting, shop management, and many other features.
For more details, visit https://charitykarma.org/ or send an email to hello@charitykarma.org.
For more information, please contact:
Srinagesh Vitthanala CEO
Phone: 6508626409
Thara Jinadasa Vice President
Phone: 6508626409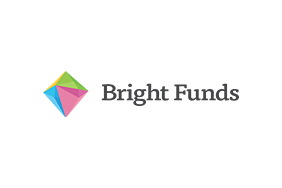 Bright Funds
Bright Funds
Bright Funds is built for a new generation of donors to bring delight and strategy to individual giving as well as workplace giving and matching programs.
More from Bright Funds