Published 08-25-20
Submitted by American Forest Foundation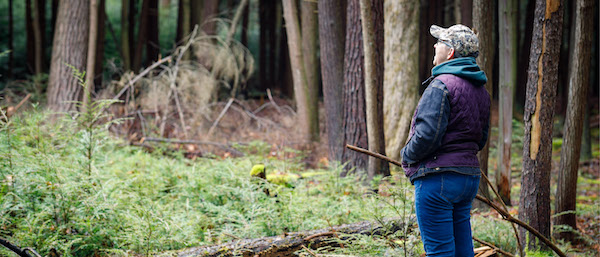 The American Forest Foundation (AFF), a national conservation organization, has released a new white paper Family-owned Forests: How to Unlock the Carbon Potential in America's Backyard aimed at the corporate community interested in enacting natural climate solutions as part of their comprehensive climate strategy.

The white paper outlines the significant potential in U.S. family-owned forests to sequester carbon and improve forest health through the help of carbon markets.

Why does this matter?

Voluntary carbon markets are seeing expansive growth across the private sector as companies take on leadership roles in addressing their carbon footprint through operational efficiencies, reductions in emissions and when needed, carbon offsets. Yet, the domestic carbon projects available for investment are limited – being developed almost exclusively on forest properties of 5,000 acres or more. These account for only 1% of the forestland in the U.S., limiting the carbon available on the marketplace for corporations.

What the American Forest Foundation's white paper details:
Families and individuals own the largest portion, 36%, of all forests in the U.S.
While these owners value their forests, few are actively caring for it in ways that increase the health and carbon sequestration ability of their trees.
Carbon offset markets are an effective mechanism to enable forest owners to take voluntary action to sequester carbon, yet traditional carbon markets are not accessible by small forest holdings due to complexity and upfront costs.
Companies who invest in innovative forest carbon projects designed for family forest owners, such as the Family Forest Carbon Program, can reduce their company's carbon footprint through carbon credits, while also supporting rural communities.
The American Forest Foundation (AFF) is a conservation organization that focuses on finding solutions that align the needs of family forest owners, and values from forests that companies and stakeholders care about. Learn more about their work and opportunities for partnership.
 
Read a relevant blog from AFF: When and How to Leverage Family Forest Carbon
For more information, please contact:
Elizabeth Greener Director of Communications
Phone: 202-253-1096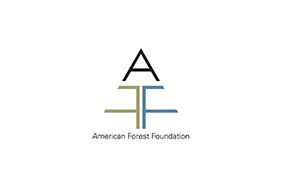 American Forest Foundation
American Forest Foundation
The American Forest Foundation (AFF) is a national non-profit conservation organization that protects and measurably increases the clean water, wildlife habitat and sustainable wood supplies that come from family-owned forests. AFF works with landowners, partners, leading businesses and policymakers to address key issues such as conserving biodiversity, reducing risk of catastrophic wildfire, and addressing the threat of climate change. To learn more about the American Forest Foundation, visit www.forestfoundation.org.
More from American Forest Foundation