Published 08-21-20
Submitted by DKMS

With Black donors currently only making up 7 percent of the registry, DKMS has launched the "Power of Blood" initiative with an aim to increase awareness of the topic in the Black community and encourage participation in the registry. For Emma Hall, a 10-year-old battling Aplastic Anemia, this initiative is a chance to share her story and change the fortunes of patients like her across the country.
Sitting in her backyard in Olathe, KS, Emma daydreams about going back to school, playing soccer with her friends, and - surprisingly for such a young child - simply not being tired all the time. Diagnosed with Aplastic Anemia (AA) in early 2019, Emma has been forced to give up her usual activities and routines, confronted by the reality that even sitting and reading a book can become an exhausting activity.
With their lives currently a blur of hospital visits and blood transfusions, Emma's doctors have told her family that the only cure for her disease is to receive a stem cell transplant from a matching donor. Though the search began with great hope, now over a year later Emma is still unable to find the match she needs to have a second chance at life. Could you be the difference?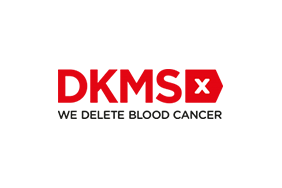 DKMS
DKMS
WHAT WE DO
We create awareness of blood cancer diseases and treatments.
We recruit stem cell donors to give those in need of a stem cell donation a second chance at life.
We engage the public as well as companies to organize donor registration events.
We raise funds to increase both the size and diversity of the worldwide pool of available stem cell donors.
We help to improve blood cancer treatment – through our own research and state-of-the-art technology in our laboratory
We maintain our donor relationship from day one of registration until stem cell donation.
More from DKMS