Published 08-24-20
Submitted by Cox Enterprises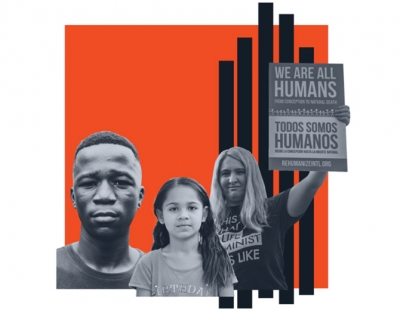 Cox Enterprises has contributed $125,000 to the National Center for Civil and Human Rights' Campaign for Equal Dignity.  
The Campaign for Equal Dignity is responding in real time to events unfolding in our country, with a focus on the impact of COVID-19 and the movement for Black lives on civil rights issues. The campaign provides educational programming, conversation opportunities and a range of resources to help people — individuals, corporations, families, students — protect rights and dismantle structural racism. 
The contribution is part of the $1 million fund Cox created earlier this year to help champion inclusion and support organizations that work for social justice and civil and human rights' Cox employees helped determine where these funds should go, and three key areas were identified around racial discrimination, criminal justice and quality education. That feedback aligned with recommendations from our Inclusion & Diversity (I&D) and Corporate Social Responsibility teams. 
In addition to the National Center for Civil and Human Rights, including the Campaign for Equal Dignity and other initiatives, other organizations that will receive support from the fund include the Dr. Martin Luther King Jr. Center for Nonviolent Social Action, the Equal Justice Initiative, UNCF and National Urban League. 
A Proud History of Civic Engagement 
At Cox, we have a long history of family civic engagement. The year 2020 marks the 100th anniversary of Governor Cox, our founder, running for president (with Franklin Delano Roosevelt as his running mate!). A tradition of patriotism and civic duty runs through our roots. It's a part of doing the right thing. Always. Gov. Cox was dedicated to serving in public office and educating the community through quality news and journalism. That commitment remains in the foundation of our values today and is reflected in our company's purpose: Empower People Today to Build a Better Future for the Next Generation.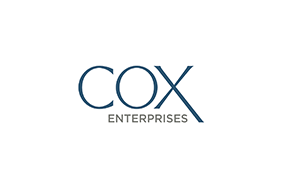 Cox Enterprises
Cox Enterprises
Cox Enterprises is one of the nation's leading media companies and providers of automotive services, with 2006 revenues of $13.2 billion and more than 80,000 employees. Major operating subsidiaries include Cox Communications, Inc. (cable television distribution, telephone, high-speed Internet access, commercial telecommunications, advertising solutions and Travel Channel); Cox Newspapers, Inc. (newspapers, local and national direct mail advertising and customized newsletters); Cox Television (television and television sales rep firms); Cox Radio, Inc. ([NYSE: CXR] broadcast radio stations and interactive Web sites); Manheim, Inc. (vehicle auctions, repair and certification services and web-based technology products) and Cox Auto Trader (automotive publications and a majority stake in AutoTrader.com).
More from Cox Enterprises