Published 08-25-20
Submitted by PayPal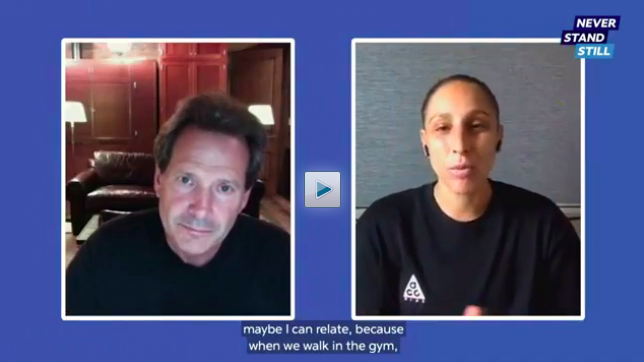 Originally published on LinkedIn
For many, Diana Taurasi is a household name. She's a forward for the WNBA's Phoenix Mercury and one of the most important female athletes in the past 20 years according to ESPN. But perhaps more important than her athletic superlatives are Diana's deep-seated values that come across so clearly and consistently when you speak with her. As the WNBA's all-time leading point scorer and a four-time Olympic gold medalist, Diana knows a thing or two about basketball and high-performance in athletics, but she also understands her responsibility to use her platform for good.
Diana joined me from the WNBA's "bubble," where she and other players kicked off this season in isolation due to the COVID-19 pandemic. We spoke about the wisdom and values she's learned from her family and how she's evolved from a singular focus on being a great basketball player to becoming a great advocate for equality as well.
I hope you'll find our conversation as enriching and inspiring as I did. Here are my takeaways:
A group of talented individuals doesn't necessarily make a cohesive team.
Teamwork is arguably one of the most powerful lessons taught through sports. Every time Diana has played for different teams and coaches all over the world, she's asked, "How can I step outside of my comfort zone? How do [my teammates] step out of [their] comfort zone? How do we meet in the middle to make each other better?" To me, her approach affirms just how important your team is when working toward a goal. Successful teams don't have to look or think alike; they have work together. Diana added, "In my 16 years of playing professionally, the teams that won weren't necessarily the best team on paper. I've had teams where you look up and down the roster and you're like, 'How can this team lose?' [But]…people weren't willing to sacrifice a little bit of themselves." Individual talent aside, the teams operating in concert are the ones that win.
PayPal is a team of employees and partners from countless different backgrounds and perspectives. We're comprised of highly talented individuals—but, more importantly, we come together in service of our mission to democratize financial services. We can only achieve our mission together as one unit, and we won't accomplish it if we're only focusing on ourselves.
Focus on humility and hard work.
At every stage of her career, Diana has remained rooted in her values of humility and hard work. Her parents immigrated from Argentina before she was born and instilled in her an incredible work ethic. She said, "Little things to me are really important—so, even to this day, being on time, being ready for work," she said. "I never thought of myself as being better than anyone else…If you show up ready to work, to me that meant more than any of the accolades…" It's also something Diana said she admired about her mentor, the late Kobe Bryant: "He made up his mind, he was going to work every single day…there was a respect that he demanded because he worked so hard and he wanted it so bad."
It's an important lesson that's kept Diana grounded even as she's become the all-time leading scorer in the WNBA, won four Olympic gold medals, and been named the WNBA Most Valuable Player. There's an important parallel in the business world, too, and in leading a company. The more success PayPal earns as a business, the more we have to double down and focus on what matters: staying humble, knowing we can still improve, and remaining focused on the next goal.
Get uncomfortable in order to advocate for others.
The recent momentum of the Black Lives Matter movement has resulted in an awakening for so many of us in the United States. It has produced a shift in consciousness about our collective roles and understanding our responsibility to join the fight. Similarly, Diana shared her journey to understanding that her platform was one she should use to advocate for equality. She said, "Early in my career, I only focused on basketball and I thought that was my only responsibility, that's how I'll give back to society. But that's not enough…If you don't speak up for the next person, no one's going to speak up for you."
At PayPal, we've recently had some tough conversations about systemic racism, inequity and the everyday injustices experienced by the Black community. We took those conversations one step further by committing $530 million in support of the Black community, within our own walls and beyond PayPal, as our contribution to the fight against systemic racism. Diana and the WNBA have also taken a stand in support of the Black Lives Matter movement and Black basketball players everywhere. They agree with our approach at PayPal; it's not enough to be a great basketball player or profitable business. As leaders, we have a responsibility to step up and speak out against injustice.
Check out the video above to hear our full conversation. What keeps you grounded? What values guide your decisions? Let me know in the comments.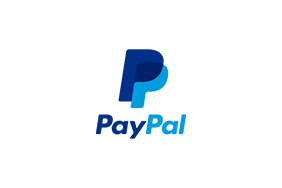 PayPal