Published 08-18-20
Submitted by Mohawk Industries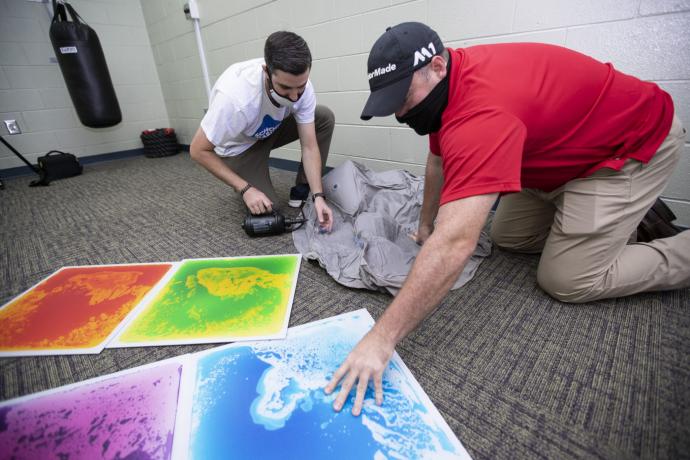 School may have been out for summer, but class was in session for our team at Mohawk Group as we worked on a sense-ational surprise for students at New Hope Middle School.
When students return to campus in Dalton, Georgia, they'll find that a formerly unused room has been transformed into a completely new space – a fully furnished sensory room complete with soothing new commercial carpet.
Each year Mohawk Group partners with Georgia United Credit Union Foundation to "crash" deserving schools all over the state with a surprise makeover. Faculty and administration across Georgia apply for facility makeovers based on specific needs that enhance their curricula and campuses.
One lucky education facility receives a school makeover grant funded by the Foundation and runner-up schools receive grants for specific projects. We are always honored to be a part of creating high-performance learning environments. Above all, we always look forward to working with the schools to select the best education flooring for their makeover space.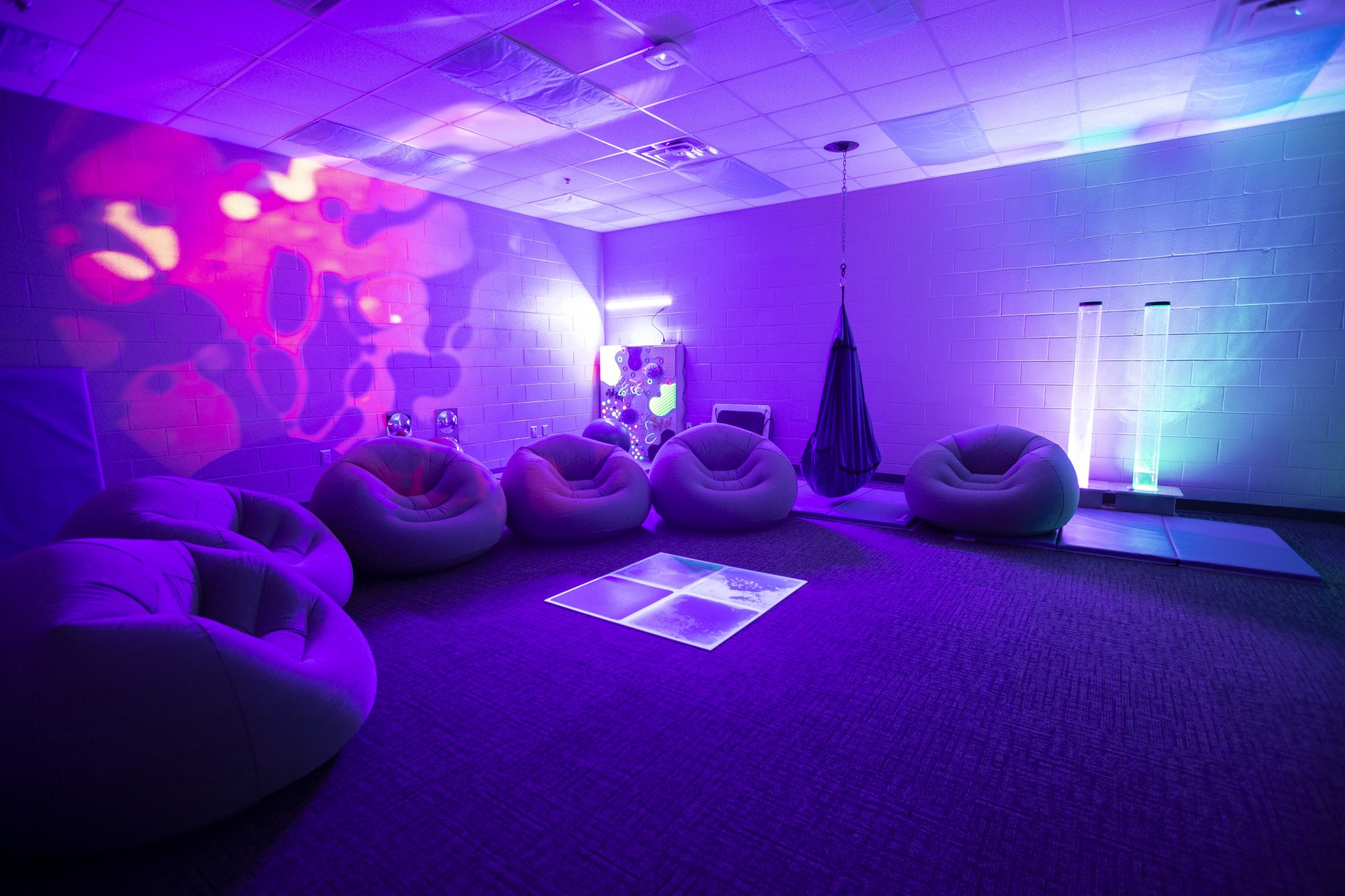 How Commercial Carpet Soothes In School Sensory Rooms
Cami Baldivid, a teacher at New Hope Middle School near our Dalton manufacturing facility, submitted the winning grant application.
The school serves nearly 30 students with diversifying academic needs that range from autism, intellectual disorders, physical impairments, visual impairments and oppositional defiant disorders. Enhancing the learning experience and supporting its self-contained classes, the school used the $20,000 grant award to establish an on-site sensory room.
In addition to providing the commercial carpet for education spaces, members of the Mohawk Group team donned masks and grabbed paintbrushes to give an outdated computer lab floor-to-ceiling updates.
Each of the pieces in the sensory room serve to stimulate different senses. For example, the comforting surround of a cocoon swing emulates the sensation of being embraced. Lounge chairs with built-in speakers have a massaging effect to encourage relaxation.
The commercial carpet for the sensory room was specifically chosen for its visually neutral aesthetic – a neutral base with soothing purple and green accent colors.
This safe space will provide a designated area where a segment of the school population can relax to calm and refocus themselves as they return to school.
It was an especially poignant project to work on as schools around the country shuttered early in the spring in response to the global pandemic.
In these uncertain times, budget cuts and whatever else our future may possibly hold, a winning grant and the donation of carpet is so wonderful. Our teachers of exceptional students and paraprofessionals are ecstatic about using this room with our students to meet their daily needs and challenges.

– Cami Baldivid, Teacher, New Hope Middle School
Education Flooring Sparks School Spirit
Our aim is to contribute to the educational built environment to effectively support the learning process and inspire students to succeed. Plus, Mohawk Group's donation of commercial carpet allowed the school to reallocate some of the budget to use on other items to fill and further build out their brand-new sensory room – making it a source of pride for everyone involved.
We look forward to this partnership every year because we understand the impact of environment on the educational experience…By improving the look and feel of spaces at three schools this year, we know this will also improve their student experience and create pride, which studies show lead to higher test scores and better grades*.

– David Dembowitz, SVP Education/Government, Mohawk Group
New Hope Middle School wasn't the only education facility that benefited from a Mohawk Group makeover! Earlier in the summer, donations of carpet tile, broadloom and adhesive were also dispatched on the Mohawk fleet to refresh media centers at Avondale Elementary School in Avondale Estates and Booker T. Washington High School in Atlanta.
Mohawk shares Georgia United Credit Union's commitment to improving the quality of life for children and families in our communities. We might not ever get to meet these kids face-to-face, but we hope that by contributing we've been able to make a difference in their school year.

We appreciate the ongoing partnership with the Georgia United Foundation that allows us to leave a lasting impact for the next generation of students in our state — especially in a city we love so much.

– Mike Gallman, President, Mohawk Group
Go behind-the-scenes of some of our past school makeovers and see how our commercial flooring for education spaces showcase school spirit.
See more from our installation of commercial carpet in the school sensory room!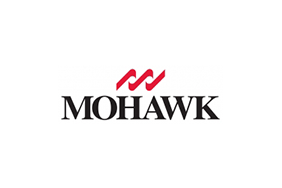 Mohawk Industries
Mohawk Industries
Mohawk Industries: Mohawk Industries is the leading global flooring manufacturer that creates products to enhance residential and commercial spaces around the world. Mohawk's vertically integrated manufacturing and distribution processes provide competitive advantages in the production of carpet, rugs, ceramic tile, laminate, wood, stone and vinyl flooring. Our industry-leading innovation has yielded products and technologies that differentiate our brands in the marketplace and satisfy all remodeling and new construction requirements. Our brands are among the most recognized in the industry and include American Olean, Daltile, Durkan, Karastan, Marazzi, Mohawk, Mohawk Group, Pergo, Unilin, Quick-Step and IVC. During the past decade, Mohawk has transformed its business from an American carpet manufacturer into the world's largest flooring company with operations in Australia, Brazil, Canada, Europe, India, Malaysia, Mexico, New Zealand, Russia and the United States.
More from Mohawk Industries