Published 08-18-20
Submitted by Ninety One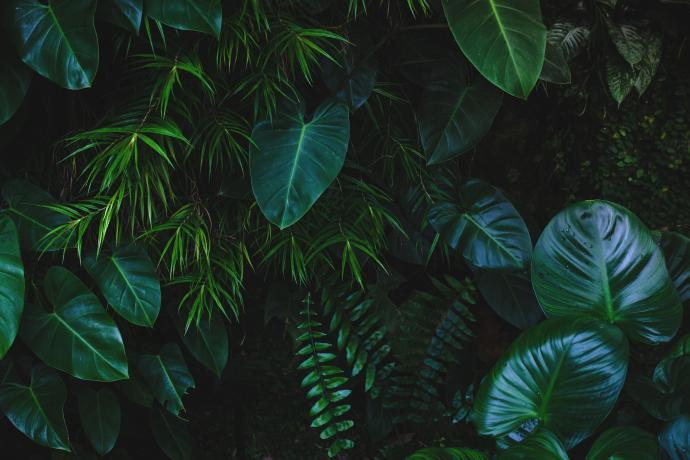 The CNSI Index demonstrates the crucial need for a green recovery from the pandemic and beyond, highlighting the economic and environmental risks that require addressing for countries to maintain resilience
The new Climate and Nature Sovereign Risk Index will harness the potential of the ~$50tn sovereign debt market to support countries in their sustainable transition 

The Index demonstrates the crucial need for a green recovery from the pandemic and beyond, highlighting the economic and environmental risks that require addressing for countries to maintain resilience

Ninety One and WWF-UK's new benchmark will encourage governments to seek 'green' investment packages, in order to make foreign investment and sovereign lending more attractive longer term.
Ninety One, a global asset manager founded in South Africa, and World Wildlife Fund - UK, part of a network of the world's largest independent conservation organizations, have launched the 'Climate & Nature Sovereign Index' (CNSI). The new index marks an important first step towards harnessing the potential of the ~$50tn sovereign debt market1 to support the sustainable transition.  It is designed to enable investors, policymakers and other stakeholders to more robustly integrate environmental risk factors into their investment processes and capital allocation decisions, by assessing environmental risks at a country level.
The Index integrates real-time data and forward-looking projections to assess long-term climate and nature risks and opportunities for countries in developed and emerging markets. It draws upon the ever-increasing scope of spatial global datasets to assess a country's risk in four key areas: Biodiversity and natural capital, Physical risk, Transition risk and Financial and socio-economic resilience.
For policymakers, the framework should provide the incentive to establish environmentally responsible policies in order to make foreign investment and sovereign lending more attractive. The Index should also support private and public sovereign debt investors in their engagement with countries through current markets and in the crucial post-COVID-19 recovery phase helping them transition to a more sustainable trajectory over time. In this context multi-lateral and development finance institutions also have an important role to play through offering blended financing solutions, such as subsidized coupon rates, grants or guarantees.
India, the Gulf Cooperation Council, Australia, Portugal and Greece are identified by the Index as the countries with the most to benefit from a green recovery, with enhanced sustainability policies and recovery packages likely to improve their appeal to sovereign debt investors, thereby improving their economic and fiscal resilience in the long-term.
Chile is identified as an opportunity for sustainability-minded sovereign debt investors, due to its active early issuance in green bond markets. This demonstrates the benefits of greening the economy and the opportunity for investors to contribute to the country's sustainable future growth and economic success.
Peter Eerdmans, Head of Fixed Income, Ninety One, said: "The natural world is a foundation of every nation's development and continued growth. In working with our clients to help understand and highlight systemic risks for economies, we are immensely proud to have worked with WWF on this ground-breaking index. We look forward to seeing the Index mobilize the scale of the sovereign debt market to invest for positive and sustainable change, future-proofing investments and helping countries make their inward investments and lending more attractive and sustainable in the long-term."
Karen Ellis, Director of Sustainable Economy, WWF-UK, said: "In the aftermath of the pandemic, it is essential to support a green and resilient recovery, in order to safeguard countries' future prosperity in the face of growing environmental threats. The Climate and Nature Sovereign Index can aid in catalyzing ambitious action by countries on climate change and loss of nature and can also be a basis for sovereign debt investors and other stakeholders to work with countries towards this end."
This launch is the latest development in an ongoing collaboration between WWF and Ninety One on environmental risk and sovereign debt. It leads on from the publication of the report 'Satellites and Sustainability' last year, which highlighted the critical role of sovereign debt investors in sustainability and the potential for geospatial data to help investors identify environmental trends at the country level, and Safeguarding Outstanding Natural Value, which considered the role institutional investors could play in protecting World Heritage sites.
Notes to Editors
1S&P Global, February 2020.
About Ninety One
Ninety One is an independent, active global asset manager dedicated to delivering compelling outcomes for its clients, managing more than $128.2 billion in assets as of March 31, 2020.
Established in South Africa in 1991, as Investec Asset Management, the firm started offering domestic investments in an emerging market. In 2020, almost three decades of organic growth later, the firm demerged from Investec Group and became Ninety One. Today the firm offers distinctive active strategies across equities, fixed income, multi-asset and alternatives to institutions, advisors and individual investors around the world.
Ninety One established its African private equity capability in 2008. The Private Equity strategy focuses on growth capital and buyout investments in established mid-market and larger companies in Africa, with the objective of supporting the creation of local or regional champions in their respective industries.
On Stewardship & Sustainability: Ninety One believes that by investing sustainably the firm can make a positive impact to people and the planet while delivering long-term investment returns. Ninety One has a robust and comprehensive integration of sustainability analysis and research into its investment processes that serve clients, shareholders, employees and communities.  Within our heritage, we know that well-directed investment can transform lives for the better. For over a decade, we have been investing in economic development in Africa, mobilizing finance to bring health and prosperity to some of the continent's least served communities. In the Americas, we support initiatives in Conservation & Environment, Diversity & Equality and Education & Children.
Disclaimer
All investments carry the risk of capital loss. The information contained in this press release is intended primarily for journalists and should not be relied upon by private investors or any other persons to make financial decisions.  Furthermore, the material contained herein is for informational purposes only and should not be construed as an offer, or solicitation of an offer, to buy or sell securities either generally or in any jurisdiction where the offer or sale is not permitted.  Offers are made only by prospectus or other offering materials and upon an investor meeting certain suitability standards and any other applicable requirements as required by law. All of the views expressed about the markets, securities or companies in this press comment accurately reflect the personal views of the individual fund manager (or team) named. While opinions stated are honestly held, they are not guarantees and should not be relied on. Ninety One in the normal course of its activities as an global asset manager may already hold or intend to purchase or sell the stocks mentioned on behalf of its clients.  The information or opinions provided should not be taken as specific advice on the merits of any investment decision.  This press release may contain statements about expected or anticipated future events and financial results that are forward-looking in nature and, as a result, are subject to certain risks and uncertainties, such as general economic, market and business conditions, new legislation and regulatory actions, competitive and general economic factors and conditions and the occurrence of unexpected events.  Actual results may differ materially from those stated herein. Telephone calls may be recorded for training, monitoring and regulatory purposes and to confirm investor's instructions. Ninety One's Privacy Notice is available at www.ninetyone.com/privacynotice.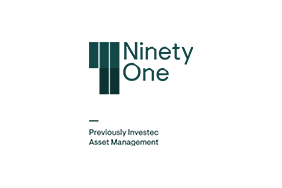 Ninety One
Ninety One
Ninety One is an independent, active global asset manager dedicated to delivering compelling outcomes for its clients, managing more than $190 billion in assets as of June 30, 2021. In the Americas, Ninety One offers a full range of investment strategies and solutions spanning equity, fixed income, multi-asset, sustainable and alternatives led by specialist teams that invest across global, emerging and frontier markets. For more than a decade, the firm has been committed to clients in the US, Canada and Latin America, developing trusted partnerships by delivering local expertise with a global platform. Established in South Africa in 1991, as Investec Asset Management, it started with domestic investments in an emerging market. In 2020, almost three decades of organic growth later, the firm demerged from Investec Group and became Ninety One. Today Ninety One offers distinctive active strategies to institutions, advisors and individual investors around the world. # # #
More from Ninety One