Published 08-18-20
Submitted by The Hershey Company

WHY IT MATTERS
Young people between 18 and 22 are far more likely to report feeling lonely than any other generation and teens today report high levels of stress, anxiety and other mental health challenges. However, research has shown that increasing social and emotional competencies such as empathy and inclusion, as well as fostering meaningful connections with peers, adults and their community, can improve youth outcomes and wellbeing . Because of this, Hershey created The Heartwarming Project (HWP) to help kids and teens build these skills and celebrate the power of connection for youth wellbeing.
HOW WE DO IT
Through HWP, Hershey supports programs for children and teens with Social Emotional Learning based approaches that increase wellbeing and prepare them for success in the workplace. We also work with our partners to highlight the actions young people take to create more inclusive, empathetic communities.
OUR PROGRESS
In June 2019, we gathered over 80 teens from across the country for our Makers of Good Teen Summit, which focused on the issue of social isolation. Speakers included celebrities who faced isolation and teen leaders for connection and inclusion. Attendees also developed their own action plans to tackle isolation and foster inclusion where they live.
The summit was a collaboration between Hershey, a team of Gen Z advisors and our HWP national charity collaborators: WE Charity, Boys & Girls Clubs and Harvard University's Making Caring Common initiative.
At the Summit, Hershey announced The Heartwarming Project Action Grants program, which provides microgrants to teens to advance connection, empathy and inclusion in their own schools and communities. In 2019, over 500 teens and school groups from across the U.S. applied and nearly 300 received a $250 microgrant to advance their project.
WHAT'S NEXT
We look forward to deepening and expanding our partnerships to bring HWP to life in communities across the U.S., while engaging employees in the campaign and serving as a champion for the social- emotional wellbeing of children and teens. We will continue to uplift the voices of young people and support youth action on these issues through gatherings, summits and microgrants.
In 2020, as many grappled with the challenges of a global pandemic, we continued driving conversations around meaningful connections with a WE Schools Live Feature on sparking connections and building communities in May. At the same time, we announced the expansion of our Action Grants program. This year, we will select 500 teens across the U.S. and Canada to receive $250 action grants to spark connection and create community where they live. To learn more about our Heartwarming Project, read on here.

TEENS TAKING ACTION
This year's Heartwarming Project Action Grants winners are growing connection and inclusion where they live through:
Creating stress relieving student lounges
Starting kind notes campaigns to spread positivity in their communities
Hosting cultural exchanges that celebrate diversity
Founding clubs and campaigns that tackle bullying and school violence and spread empathy
Read more in Hershey's 2019 Sustainability Report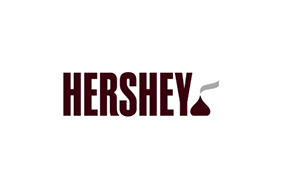 The Hershey Company
The Hershey Company
 An American multinational company and one of the largest chocolate manufacturers in the world.
More from The Hershey Company