Published 08-14-20
Submitted by Alliance Data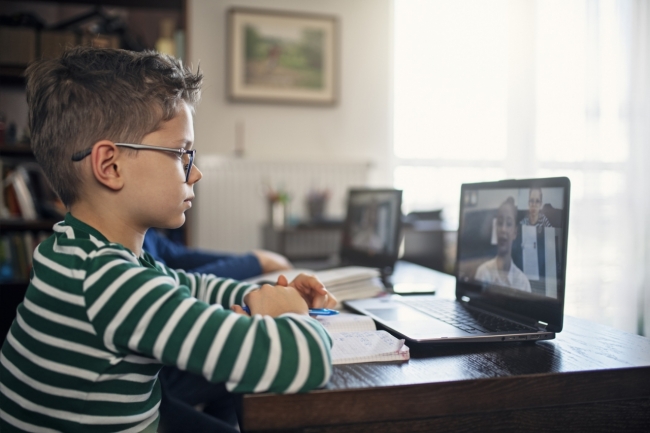 August 14 is National Financial Awareness Day.
But truth be told, every day is Financial Awareness Day at Junior Achievement (JA). For decades, the non-profit has worked to equip tomorrow's leaders – students in elementary school through high school – with financial and entrepreneurial tools to build meaningful careers and successful lives.
A global provider of marketing, loyalty and payment solutions, Alliance Data is also a strong advocate for financial education, and has actively supported JA for years, not just in central Ohio where the Company is headquartered, but throughout the U.S. The organization is a natural fit for Alliance Data, whose sustainability strategy includes a focus on responsible business practices and community investment. 
By leveraging the talent, commitment and resources of corporate partners like Alliance Data, JA works with educators to fill gaps in their curriculum by offering in-classroom and other onsite programs that teach financial literacy, ignite an entrepreneurial way of thinking and build skills for success both in careers and life. The central Ohio chapter of JA is no exception.
In the greater Columbus area, JA of Central Ohio serves more than 30,000 K-12 students across 235+ schools annually. Unfortunately, COVID-19 presented significant challenges to this highly successful organization.  When Columbus-area schools closed in the spring due to the growing pandemic, JA could not deliver its traditional in-person programming.  
But in the spirit of the entrepreneurs JA strives to inspire, the organization quickly pivoted and transitioned almost all of its programs to an online format. And shifting to virtual classes and workshops has revealed a silver lining, according to JA of Central Ohio's President, Mike Davis.
"In the past, due to organizational capacity, we have struggled to serve schools outside the immediate Columbus area," Mike explained. "Now, with programs that can be recorded and played back, or occur live with a volunteer 'beaming in' from home or work, we have an opportunity to engage an even more diverse array of volunteers and students. There are so many more jobs and careers that we can help students explore with a virtual curriculum."
The diversity of experiences provided by volunteers is appreciated by the educators. Bryce Culver, a teacher at Columbus' Gahanna Lincoln High School, said that the JA Career Speaker Series has been a great way for students to connect virtually with a wide range of workers during COVID-19. 
"One of the biggest challenges teachers face is obtaining real-world experiences for our students," Culver said. "Junior Achievement helps bridge the gap between the business community and classroom. My students are learning about new career fields and opportunities they may not have realized even existed."
From Utah to Ohio and everywhere in between, Alliance Data proudly supports Junior Achievement's lasting impact on students as its curriculum and programs help shape the next generation of leaders. In fact, last year, on National Financial Awareness Day, Alliance Data announced the results of a survey the Company sponsored with Junior Achievement USA. The survey found that nearly one-in-five teens (17%) have never been in a physical bank and one third of teens (34%) didn't have a bank account – facts that illustrate the need for financial education at an early age.
And while Alliance Data makes a significant corporate donation to support JA programs and staffing every year, the biggest impact comes from team members who give their time, like the nearly 100 associates who volunteered with JA across the United States in 2019. Those who volunteered are actively helping tomorrow's leaders understand and appreciate the importance of financial literacy and economic independence. 
As a new school year is set to begin in Columbus and elsewhere, Junior Achievement is in need of volunteers across the country. By sharing knowledge and skills via live or recorded online training sessions, volunteers will help give children the tools they need to own their economic success, plan for their future and make smarter choices.
Today's uncertain times further reinforce a key tenet of JA's platform – that individuals, businesses, and communities need to plan for the unexpected and be prepared to innovate. And everyone can help in that effort. 
To learn more about JA and find local volunteer opportunities, visit https://jausa.ja.org/. To learn more about Alliance Data's commitment to sustainability and community investment, visit https://www.alliancedata.com/sustainability/default.aspx.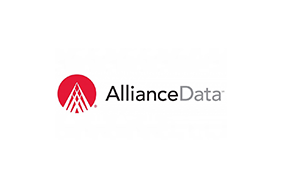 Alliance Data
Alliance Data
Alliance Data ® (NYSE: ADS) is a leading provider of data-driven marketing, loyalty and payment solutions serving large, consumer-based industries. The Company creates and deploys customized solutions that measurably change consumer behavior while driving business growth and profitability for some of today's most recognizable brands. Alliance Data helps its partners create and increase customer loyalty across multiple touch points using traditional, digital, mobile and emerging technologies. Headquartered in Columbus, Ohio, Alliance Data is an S&P MidCap 400 company that consists of businesses that together employ approximately 8,000 associates at more than 45 locations worldwide.
Alliance Data's Card Services  business is a comprehensive provider of market-leading private label, co-brand, general purpose and business credit card programs, digital payments, including Bread®, and Comenity-branded financial services. LoyaltyOne® owns and operates the AIR MILES® Reward Program, Canada's most recognized loyalty program, and Netherlands-based BrandLoyalty, a global provider of tailor-made loyalty programs for grocers. More information about Alliance Data can be found at www.AllianceData.com.
Follow Alliance Data on Twitter, Facebook, LinkedIn, Instagram and YouTube.
More from Alliance Data