Published 08-12-20
Submitted by T-Mobile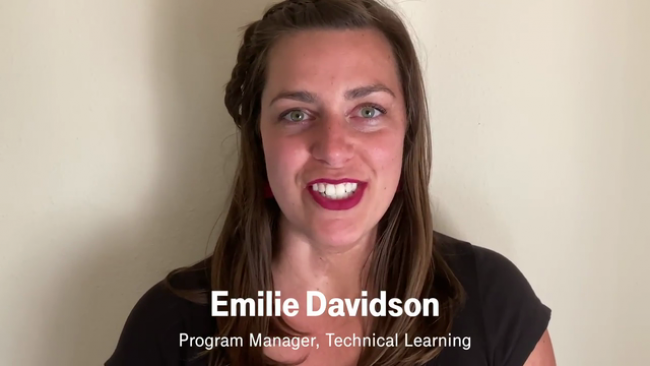 By Marissa Mancini
"I took a break relatively early in my career, and each time I navigated to an online application, it began with two choices: either 'I am a recent graduate' or 'I am a seasoned professional.'"
That left Emilie Davidson feeling a little out of place. "With no local or recent professional contracts, I applied to dozens of positions each month and heard absolutely nothing back. It was easy to see how women in my situation fell through the cracks of the recruitment system," Davidson explains. 
Talking through the challenge with Sara Culjan, a friend, fellow mom and business analysis manager at T-Mobile, convinced Davidson to take a new approach to her job search. "Sara really supported me through my return-to-work journey," says Davidson. "She encouraged me to apply for a few jobs at T-Mobile and helped update my resume to fit the T-Mobile culture. She suggested filling the career gap's space on my resume with 'stay-at-home parent' as my current role, including business jargon-y descriptions of the parenting role."
Davidson's effort generated some call backs, and, though no interviews followed after, reworking her resume offered something else: "Writing those descriptions actually helped me see how my time as a stay-at-home parent was practical experience, and surprisingly relevant to many paid jobs."
Then, a few months after their initial conversations around her career hunt, Culjan forwarded information to Davidson about T-Mobile's TechX Returnship pilot. The description of the need for the program — "to create more on- and off-ramps in the workforce" — resonated. "I felt like I had taken an exit ramp from the workforce and this created clear direction and some space to get back up to interstate speed."
The TechX Returnship Program — a partnership with reacHIRE, which helps facilitate paths to leadership roles for women returning to the workforce in technology roles — provides opportunities for women who've taken a long professional career break to care for family members, raise children and/or for other personal reasons. Seeking openings to return to the workforce after a significant period of time can prove challenging — but the company knows crucial team members are out there, and taking such a break doesn't diminish their contributions to T-Mobile's various teams.
The initial Returnship Pilot, which ran from November 2019 until May 2020, announced six impressive roles, including engineering, project management and analyst positions within T-Mobile's Technology Service Delivery & Operations (TSD&O) organization. 
For just those six roles, the program attracted almost 400 applicants quickly. But the unique pilot offered the opportunity to expand the traditional HR recruitment model, and focus on problem solving and critical thinking over existing skills or platform proficiencies — and hiring managers easily found top talent for their teams.
Managers and mentors were hand-picked for the pilot program based on proven leadership and commitment to other technology career programs. After Returners attended a week-long onboarding and training session to equip them with skills they needed to be successful, managers provided their Returners with challenging projects and plenty of opportunities to build their professional network, plug into relevant training and connect frequently with people in their TSD&O community.
The TechX Returners quickly adapted to the new working environment — with the initial transition back into work, and then having to work remotely due to COVID — and exceeded all expectations on their assignments and projects.
One thing was clear: each Returner brought refreshing, exciting and unique perspectives to the business.
"The other five women in my cohort are incredible, and it's just baffling to see so clearly what would have been a huge missed opportunity if we had given up," Davidson says. "I also look back at the time I had at home with my daughter and see the incredible missed opportunity it would have been if I had not chosen what felt best for my little family at that stage in our lives for fearing the challenge of a comeback." 
The TechX Returnship's program has roots in the intersection of T-Mobile's commitment to professional development and diversity, equity and inclusion (DE&I) initiatives. A few engineers attending a session about returnships at the Grace Hopper Celebration of Women in Computing conference as part of the Women & Allies DE&I subgroup, Women in Technology, were inspired to text Brian King, SVP & Chief Operations Officer, Technology. As King  recently explained to CIO Magazine, the idea of the TechX Returnship Pilot was born out of this outreach.
"We wanted to learn through the pilot," King told the magazine. "We wanted to make sure that we have the right managers and mentors and that they were set up to be successful. We now have a formula that works. And we have a formula that we can scale within the rest of technology and make sure that we've got the right level of champions within each of the departments."
When the pilot program concluded this spring, all six Returners successfully landed full-time roles — five within T-Mobile, and one externally — placements the team (understandably) considers a 100 percent success rate.
"T-Mobile has lived up to its reputation for supporting employees and having a wonderful business culture," says Davidson, who landed a job as a program manager in the Technical Training & Development department. "I am so grateful that ReacHIRE was able to bridge the gap between an eager and qualified workforce and a fantastic company, and would encourage other companies and individuals to participate in the program."
And thanks to that incredible success, TechX is expanding the Returnship program, and now seeking 20 talented Returners for a six-month program that will run from November 2, 2020 to May 14, 2021.
Applications are now open for a wide variety of roles, including project management, product management, software engineering and business analyst positions. Returners will be hired as paid Non-T-Mobile Workers (NTW) and will work full-time hours (40 hours per week). Returners may be eligible to receive an employment offer at T-Mobile at the end of the program.
To be eligible for the program, applicants should:
Be able to work in a full-time role.
Have at least two years of professional work experience.
Have taken a two-year (or more) career break.
Have authorization to work for any employer in the United States without sponsorship now or in the future.
Interested parties can apply here.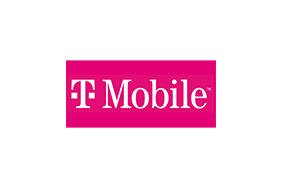 T-Mobile
T-Mobile
T-Mobile US Inc. (NASDAQ: TMUS) is America's supercharged Un-carrier, delivering an advanced 4G LTE and transformative nationwide 5G network that will offer reliable connectivity for all. T-Mobile's customers benefit from its unmatched combination of value and quality, unwavering obsession with offering them the best possible service experience and undisputable drive for disruption that creates competition and innovation in wireless and beyond. Based in Bellevue, Wash., T-Mobile provides services through its subsidiaries and operates its flagship brands, T-Mobile, Metro by T-Mobile and Sprint. For more information please visit: https://www.t-mobile.com/news.
More from T-Mobile