Published 08-10-20
Submitted by DOW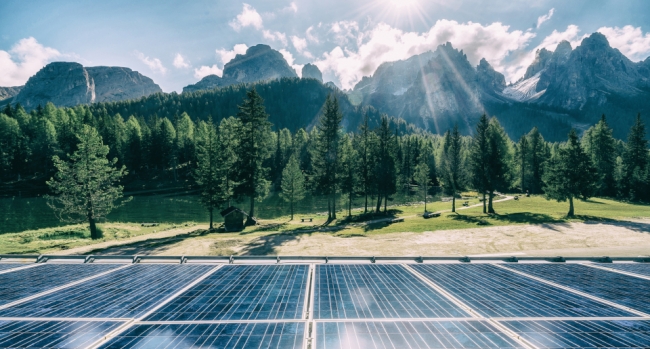 Our business is energy-intensive, so having an energy portfolio that makes us less dependent on carbon prices and helps us reduce our carbon intensity makes sense.
Wind turbines on the Texas plains. Solar panels in an industrial park in The Netherlands. Eucalyptus wood biomass from managed forests in Brazil. Each are sources of clean, renewable energy purchased by Dow – helping to improve our carbon footprint while providing diverse, cost-effective power sources for our manufacturing sites.
Dow is the leading customer of clean energy in our sector and amongst the leading 25 worldwide companies for renewable power use, according Bloomberg New Energy Finance rankings. Across the world, we have contracts for power procured by wind, solar, hydropower, biomass and landfill gas.
The business case for renewable energy
Our business is energy-intensive, so having an energy portfolio that makes us less dependent on carbon prices and helps us reduce our carbon intensity makes sense. Projects are selected based on the lowest long-term cost of power or steam from available sources. Plus, our investments in purchased renewable power have contributed to us reducing our overall greenhouse gas (GHG) emissions by 15% in the last 15 years.
More than that, we see renewable energy as an important immediate step to achieving a lower-carbon economy. As both a major user of energy and a producer of technologies that are essential to a lower-carbon economy, we have a responsibility to do our part to aid that transition. In 2016, we set a target as part of our 2025 Sustainability Goals to obtain 750 megawatts (MW) of energy from renewable resources by 2025 – a goal we're on pace to achieve. In June, we announced new targets aimed at putting us on a path to carbon neutrality by 2050. And Dow is not alone: 63% of Fortune 100 companies have set one or more clean energy targets, according to a Ceres report.
Emerging technologies and declining costs for renewable energy continue to provide opportunities for companies such as Dow to align and benefit from the shift to a net-zero carbon world. For example:
Our technologies enable renewable energy. Our heat transfer fluids enable concentrated solar facilities, providing clean energy to more than 500,000 homes annually. In addition, our technology also makes solar panels last longer, lowering the world's carbon emissions by an estimated 11 million metric tons a year. In fact, one of our solar energy power providers in Texas have modules containing encapsulant films made with our ENGAGE™ PV Polyolefin Elastomers, which offer opportunities to significantly increase power generation, reliability and service life. 
Our investments in renewable energy at our manufacturing sites are benefiting our customers by helping them reduce their value chain emissions. In 2018, we launched a renewable energy-made polyethylene in the U.S. that has 13.8% fewer) emissions per pound of product than the industry average polyethylene. This approach helps reduce Scope 3 emissions for customers.
Investing in a sustainable future
Recognizing climate change as one of the most urgent challenges of our ages, businesses have become major drivers of renewable energy growth. In 2019, our company obtained approximately 13% of our total electricity consumption from renewable sources and have announced several new renewable energy purchases in 2020.
By investing in renewable energy purchases that support additionality and the continued development of renewable energy markets, both business and the environment will benefit from affordable, reliable and sustainable energy.
Read more about our approach to clean energy and how that fits in with our focus on climate protection in our 2019 Sustainability Report.
Eunice Heath, Corporate Director of Sustainability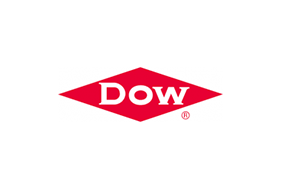 DOW
DOW
Dow (NYSE: DOW) combines global breadth; asset integration and scale; focused innovation and materials science expertise; leading business positions; and environmental, social and governance leadership to achieve profitable growth and help deliver a sustainable future. The Company's ambition is to become the most innovative, customer centric, inclusive and sustainable materials science company in the world. Dow's portfolio of plastics, industrial intermediates, coatings and silicones businesses delivers a broad range of differentiated, science-based products and solutions for its customers in high-growth market segments, such as packaging, infrastructure, mobility and consumer applications. Dow operates manufacturing sites in 31 countries and employs approximately 37,800 people. Dow delivered sales of approximately $57 billion in 2022. References to Dow or the Company mean Dow Inc. and its subsidiaries.  For more information, please visit www.dow.com or follow @DowNewsroom on Twitter.
More from DOW