Published 08-06-20
Submitted by Biogen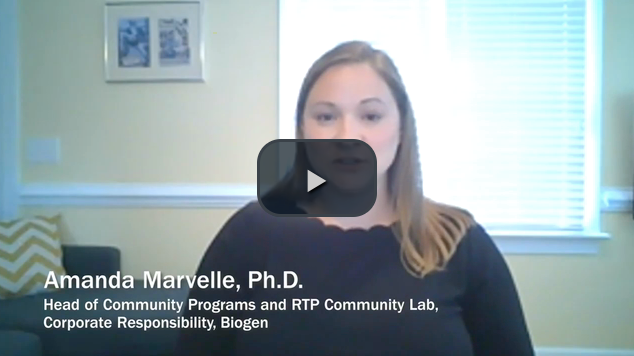 Momolue Kiadii, or 'MJ', is a rising 11th grader from Raleigh, NC who has been interested in science ever since he can remember, influenced by his mother who is a nurse. Over time, his focus on science didn't waver, although the specific topics of interest evolved over time. "I first loved astronomy and then got interested in biology and now it's biomedical engineering."
Valerie Ziegler, a rising 12th grader also from Raleigh remembers an early interest, with her ongoing curiosity fostered by having two parents as teachers. "I remember liking a book about science experiments and always asking questions about nature, science and the world around me."
MJ and Valerie's love of science isn't typical for their age. As children rise in grade level, often their interest in science declines1. This trend is particularly evident among racial and ethnic minority students and those from lower socioeconomic backgrounds2.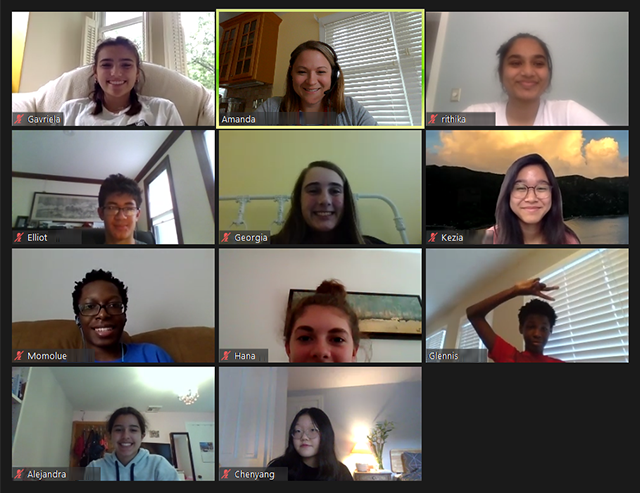 "I believe that students' interest in science starts to wane when there is too much focus on textbooks and not enough on the real-world impact, such as discovering new treatments and helping patients with devastating diseases," said Professor Michael J. Cima Ph.D., Lemelson-MIT Program's Faculty Director and Associate Dean of Innovation for MIT School of Engineering. "Students need role models who can share a first-hand account about how science can have a positive impact on their own life and for society as a whole. And particularly students from underrepresented groups, many don't have exposure to people that can inspire them on this path."
Biogen's Community Lab
On any given summer day at Biogen, you would typically find dozens of students diving into science experiments in the Community Lab – a program that has provided more than 55,000 middle and high school students with a unique, immersive experience over the past 20 years. With a focus on students from underrepresented populations, the program provides what could be a once-in-a-lifetime opportunity for many. The summer of 2020 was slated to be another inspiring year, that is, until the COVID-19 pandemic hit, forcing organizers to rethink one of the longest-standing summer STEM programs of its kind.
"Science needs diversity. If we don't inspire a diverse group of students to go into science, then we will continue to perpetuate the same ideas," said Amanda Marvelle Ph.D., Head of Community Programs at Biogen. "We need all types of scientists to allow us as a society to solve problems from different perspectives and also prioritize access to care for all types of patients."
Amanda and Alazar Ayele, Biogen's Corporate Responsibility Manager, had to make a decision about the fate of the upcoming summer Community Lab Program and how that would impact students like MJ and Valerie who had applied to the program. "This program is personal for me – I see myself in every single student that comes into the Community Lab. Those with endless curiosity. Others who aren't sure what a science career could look like. And many from vulnerable backgrounds," said Alazar. "I couldn't imagine cancelling the program altogether and depriving students of an experience that could change their lives. We knew we had to find a way."
The challenge for Biogen was that although the company had years of experience creating rich content and hands-on experiences, it didn't have extensive expertise in virtual platforms. For that, they searched for a partner who had the experience and passion to make this a reality.
The perfect pairing
The Cambridge Headquartered biotech didn't have to look far. For 25 years, the Lemelson-MIT Program within MIT has been inspiring the next generation of creative inventors through a multitude of programs, with many now available online. "Biogen has the rich content and a wealth of role models, and we at MIT have been developing virtual programs for decades, so it was a perfect pairing in so many ways," said Professor Cima. "And importantly, we both have an unwavering commitment to students from vulnerable populations and didn't want to let these students down."
With this collaboration, the Biogen-MIT Biotech in Action: Virtual Summer Lab was born – a free, online learning program with cutting-edge technology, immersive scientific experiences and mentoring experiences for students. The program content centered around topics and methods regularly used by scientists to develop new biotechnology. Throughout the week, students learn about viable treatment and research for neurodegenerative diseases, with a focus on Parkinson's disease.
A virtual experience to remember
Biotech in Action welcomed 80 students for each week-long program, with five sessions running throughout July and August 2020, the online program is expected to reach a total of 400 students. Utilizing a wealth of technologies, the students engaged in problem-solving exercises, interactive group projects and lab simulations. Biogen also provided, free of charge, laptops and WiFi hotspots to any students that may not otherwise have the resources or technology needed to participate.
"In one virtual lab simulation, I successfully created a treatment that killed cancer cells and left healthy cells intact," said MJ. "Through the simulation, I could see the reaction from the virtual patient and family who were so grateful for this new treatment and it was awesome to see the impact before my eyes."
Another critical part of the program was the opportunity for students to have in-depth conversations with a broad range of speakers including a Parkinson's patient, various MIT inventors and entrepreneurs and Biogen employees.
"It was so interesting to hear how people not only achieved success, but also how they dealt with setbacks or realized their own limitations along the way," said Valerie. "The program was very inspiring," said Valerie. MJ agreed, "I am really grateful to have been part of Biotech in Action. My mind has been opened up to a whole new area of science."
For more information on Biotech in Action or Biogen's Community Lab, please visit the Community Lab on Biogen.com.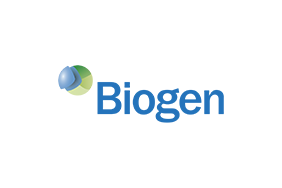 Biogen
Biogen
Founded in 1978, Biogen is a leading global biotechnology company that has pioneered multiple breakthrough innovations including a broad portfolio of medicines to treat multiple sclerosis, the first approved treatment for spinal muscular atrophy, and two co-developed treatments to address a defining pathology of Alzheimer's disease. Biogen is advancing a pipeline of potential novel therapies across neurology, neuropsychiatry, specialized immunology and rare diseases and remains acutely focused on its purpose of serving humanity through science while advancing a healthier, more sustainable and equitable world.
More from Biogen