Published 08-13-20
Submitted by CRB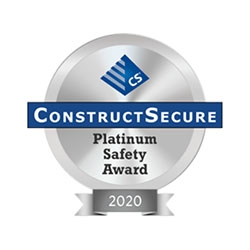 ConstructSecure, Inc., a cloud-based mobile platform that empowers clients to make smarter risk management decisions, has announced the recipients of its prestigious safety awards and CRB is proud to announce that it has received the Platinum Safety Award. This award is presented to companies that register a safety score of 95% or greater in the Safety Assessment Program administered by ConstructSecure.
"Platinum status is not easily achieved. CRB has demonstrated a remarkable commitment to implementing safety management systems resulting in exceptionally low incident rates," states Garrett Burke, CEO of ConstructSecure.
The Safety Assessment Program reviews a company's historic safety performance and current safety management systems. The platform normalizes data for vendor or contractor size and type of work performed.
The program provides thorough, objective and consistent evaluation of company performance so clients can identify, monitor, and manage risk smarter. The results provide a strong indicator of how a vendor or contractor values safety and a reliable predictor of future performance.
For more information on CRB's safety culture, please click here!
About ConstructSecure:
ConstructSecure, Inc. is a global Saas company. The cloud-based and mobile platform empowers clients to make smarter risk management decisions. Proprietary algorithms developed at an Ivy League University, leverage safety and financial indicators to accurately pre-qualify vendors. The data captured by the suite of integrated solutions ensure that clients, and subcontracted vendors, can more effectively and accurately identify, monitor and mitigate risk to reduce potentially dangerous and costly exposures. The solutions go beyond solely meeting regulatory standards and approach safety and risk in a way that reduces the number of injuries, loss rate, EMR, defaults, and insurance premiums, and positively impacts the overall financial health of the company.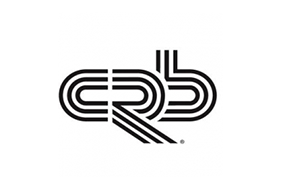 CRB
CRB
CRB is a leading provider of sustainable engineering, architecture, construction and consulting solutions to the global life sciences and food and beverage industries. Our more than 1,600 employees provide world class solutions that drive success and positive change for our clients, our people and our communities. CRB is a privately held company with a rich history of serving clients throughout the world, consistently striving for the highest standard of technical knowledge, creativity and execution.
More from CRB