Published 08-04-20
Submitted by Adobe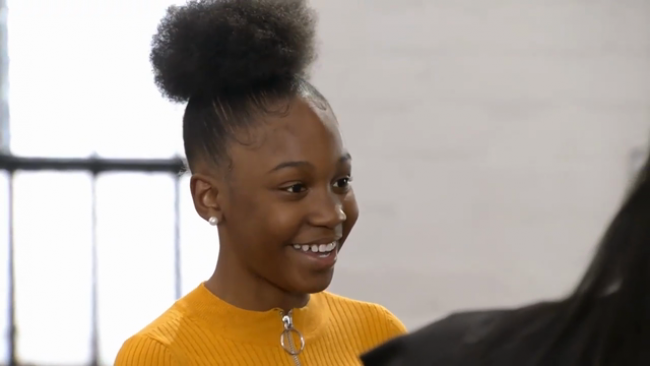 Although an estimated 38 percent of the U.S. population is eligible to donate blood at any given time, less than 10 percent do so each year. The American Red Cross, a non-profit organization that provides about 40 percent of the nation's blood, is committed to increasing the number of people who donate blood by educating Americans on the huge difference one blood donation makes in saving the lives of others.
As we approach National Sickle Cell Awareness month in September, its important to highlight the important role of blood donors in helping patients with sickle cell disease (SCD) especially during this uncertain time. These patients remain at high risk for serious complications if infected with the coronavirus. Blood transfusions are one of the most critical treatments to help them  during a sickle cell crisis. A close blood type match is essential and is most often found in donors of the same race or similar ethnicity.
There is an increased need for more Black blood donors. Approximately 100,000 people in the United States – a great majority of whom are of African descent – have sickle cell disease.
The Black community currently endures disproportionate COVID-19 infection rates, and this, combined with the fact that blood donation rates within the Black community are historically lower, has resulted in fewer blood donations to help treat patients with sickle cell disease. And the COVID-19 pandemic has only added to the challenge, with many blood drives at businesses, schools and churches cancelled due to stay at home orders.
Adobe is partnering with the American Red Cross this summer to amplify the sickle cell disease-focused message to Black Americans, and bring awareness to the importance of donating blood.
At Adobe we believe that the greatest impact you can make, as an individual or a company, comes from using your expertise, talents and creativity to create positive change. That is why Adobe supports companies, non-profit organizations and educational institutions all around the world with software solutions that power compelling, visually-rich stories that increase the visibility of their social causes. The Red Cross is using Adobe Experience Cloud applications, including Adobe Experience Manager and Adobe Campaign, to make it easier for blood donors to schedule an appointment online. We are humbled that ultimately, our work with the Red Cross helps increase their ability to serve communities across the country.
To schedule a blood donation appointment today visit RedCrossBlood.org.
The American Red Cross name, emblems and copyrighted materials are used with its permission, which in no way constitutes an endorsement, express or implied, of any product, service, company, opinion or political position. The American Red Cross logo is a registered trademark owned by the American National Red Cross. For more information about the American Red Cross, please visit redcross.org.

Adobe
Adobe
Adobe is changing the world through digital experiences. For more information, visit www.adobe.com.
More from Adobe