Published 08-04-20
Submitted by The Salvation Army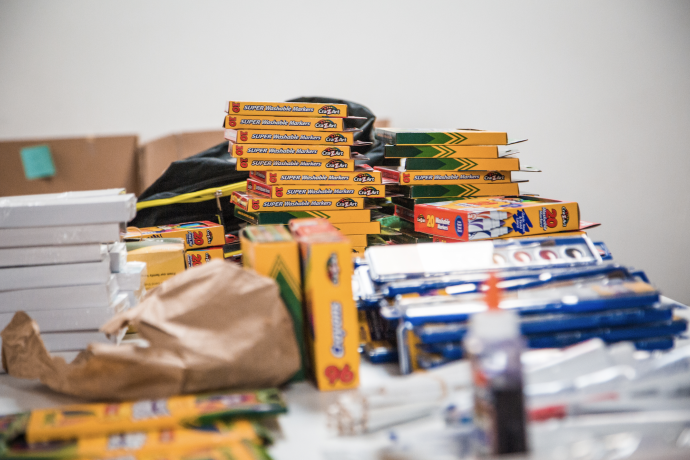 Many parents find themselves weighing this tough decision about the upcoming academic year: school supplies or food on the table. The Salvation Army and Walmart are teaming up with actress and New York Times best-selling author Candace Cameron Bure to relieve the financial burdens of families by way of a nationwide school supply drive from August 7-9.
"Before the pandemic, one in five American children were already living in poverty," said Commissioner Kenneth Hodder, national commander of The Salvation Army. "Feeling unprepared for class puts underserved students at a disadvantage and creates lasting social and emotional challenges. Whether they return to learning online or in the classroom, school supplies remain critical to their success." 
The Salvation Army's "Stuff the Bus" school supply drive will take place across more than 4,500 Walmart stores. Shoppers can purchase and drop off items at collection bins at the front of each store or search for their local Salvation Army's online registry to donate supplies with just a few quick clicks. 
All supplies will be distributed to families in the community where they are given, to help local children enter the school year ready to succeed, regardless of their learning environment. In 2019, the partnership collected more than 2 million supplies to children across the country. 
"As a mother, I feel that every child deserves the tools they need to thrive and the opportunity to look past their circumstances and achieve their dreams," said Bure. "The Salvation Army sets children up for success in a variety of ways, including much-needed supplies to help them start the year off right."
Amid the pandemic, The Salvation Army has continuously evolved its service to equip children from low-income families with learning materials and supplies, enrichment activities and food. In addition, The Salvation Army has provided more than 65 million meals, 1.45 million nights of safe shelter, and emotional and spiritual support to more than 778,000 people since the beginning of March. 
Walmart and The Salvation Army have collaborated for more than 30 years in an effort to meet local community needs. Supporters like Walmart help The Salvation Army serve more than 23 million Americans each year through a range of social services that help them overcome poverty and economic hardships.
To learn more and find out how you can get involved with your local Salvation Army, visit https://www.salvationarmyusa.org/usn/.
About The Salvation Army
The Salvation Army annually helps more than 23 million Americans overcome poverty, addiction and economic hardships through a range of social services. By providing food for the hungry, emergency relief for disaster survivors, rehabilitation for those suffering from drug and alcohol abuse, and clothing and shelter for people in need, The Salvation Army is doing the most good at 7,600 centers of operations around the country. In the first-ever listing of "America's Favorite Charities" by The Chronicle of Philanthropy, The Salvation Army ranked as the country's largest privately funded, direct-service nonprofit. For more information, visit SalvationArmyUSA.org. Follow us on Twitter: @SalvationArmyUS and #DoingTheMostGood.
###
For more information, please contact:
Phone: 972-249-5107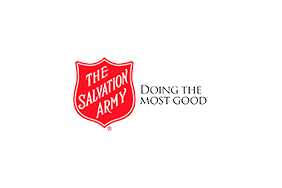 The Salvation Army
The Salvation Army
The Salvation Army, established in London in 1865, has been supporting those in need in His name without discrimination for more than 135 years in the United States. Approximately 30 million Americans receive assistance from The Salvation Army each year through a range of social services: food for the hungry, relief for disaster victims, assistance for the disabled, outreach to the elderly and ill, clothing and shelter to the homeless, and opportunities for underprivileged children. 82 cents of every dollar donated to The Salvation Army is used to support those services in 5,000 communities nationwide. The Salvation Army tracks the level of need across the country with the Human Needs Index (HumanNeedsIndex.org). For more information, go to salvationarmyusa.org or follow on Twitter @SalvationArmyUS.
More from The Salvation Army