Published 08-04-20
Submitted by CreateAthon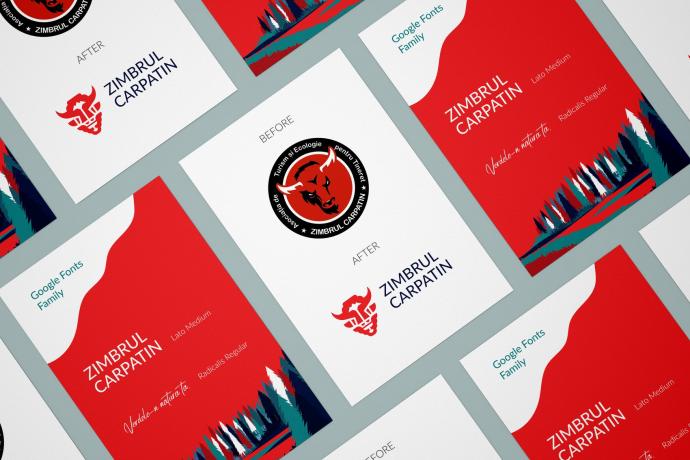 Reimagined branding for CreateAthon Romania client Zimbrul Carpatin, a nonprofit for environmental protection.
With the pro bono service movement on the rise in Europe, CreateAthon® has extended its international reach and impact for nonprofits across the globe with the introduction of CreateAthon Romania. More than 70 marketing, communications and technology specialists volunteered their time during a 24-hour creative blitz to help 10 very worthy NGOs from across the country.
CreateAthon Romania nonprofit clients were chosen by a jury that selected those with the greatest needs from 10 different counties. The volunteer team created websites, event branding, media strategies, podcast series, communications platforms, videos, print materials and more during the around-the-clock event in Bucharest. The value of the services donated was estimated at 150,000 euros. More than 50 percent of the volunteers stayed in touch with the NGOs, helping them after the event with various marketing projects, extending the event's long-term impact. CreateAThon Romania is led and organized by the Communications Resources Center, which aims to increase the potential for communication and fundraising of the nonprofit sector in Romania through the creation, development, and efficient and sustainable provision of resources.
Event organizer Catalin Dinu, Center for Communication Resources, said, "CreateAthon Romania was an amazing experience and an important event for small NGOs in our country. Our goal was to create a strong community of skilled volunteers to help nonprofits from all across Romania. The energy from the 24 hours was fantastic, and the work was over the top."
One of the most long-standing pro bono marketing programs in the U.S., CreateAthon is a 24-hour marathon during which marketing professionals and university students here and abroad develop strategic and creative marketing deliverables for nonprofits that could otherwise not afford them. The program was founded by Riggs Partners in 1998 and has attracted more than 100 agencies, corporate marketing departments, professional organizations and universities as partners. Altogether, CreateAthon partners have served more than 1,700 nonprofit organizations in the United States, Romania, Canada, Puerto Rico and the United Kingdom, delivering more than 4,000 pro bono marketing projects at a value of more than $25 million.
"Now more than ever, nonprofits in all countries need our expertise and help," said Teresa Coles, CreateAthon co-founder and president of Riggs Partners. "They're facing nearly impossible choices – about funding, how to secure the technology to work remotely, caring for their communities, how to communicate with their varied constituencies. And it's the same all over the world. As a communications industry, we can have significant impact right now by putting our expertise to work for good. We're so proud to have CreateAthon Romania in our pro bono CreateAthon family."
To learn more about CreateAthon or how your organization can help nonprofits right now, please visit www.createathon.org.
About Riggs Partners
Riggs Partners is a creative marketing consultancy that specializes in helping clients build Responsible Brands, aligning organizational health, business strategy and brand marketing. Riggs founded CreateAthon in 1998 as an innovative and scalable way to provide pro bono marketing services to nonprofit organizations. For more information, visit www.riggspartners.com.
# # #
For more information, please contact:
Teresa Coles CreateAthon Board Chair & Co-Founder
Phone: 803.799.5972
Twitter: Teresa Coles@tscoles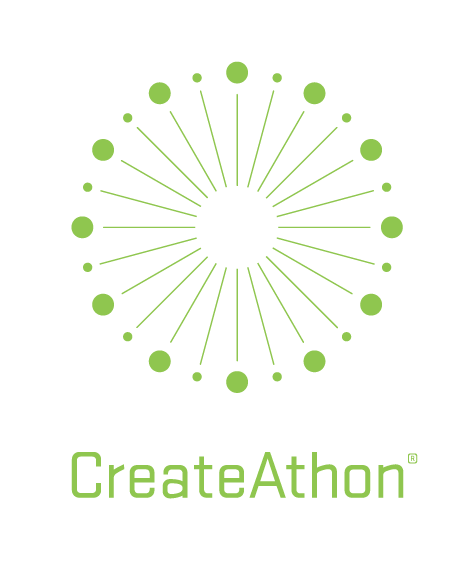 CreateAthon
CreateAthon
CreateAthon® is a 24-hour pro bono marketing event that delivers professional marcomm services to nonprofit organizations that could otherwise not afford them. The program was founded by Riggs Partners in 1998 as a single event and has grown into a national 501(c)3 nonprofit that has recruited more than 100 CreateAthon partner agencies, universities, professional trade organizations and corporate marketing departments into service, with volunteer teams that bring CreateAthon events to their respective markets. To date, the program has served nonprofits in the US, Canada, Puerto Rico and the UK, delivering more than $25 million in pro bono marketing services to the nonprofit sector. To learn more about becoming a CreateAthon partner, visit www.createathon.org.
More from CreateAthon