Published 08-03-20
Submitted by Comerica Bank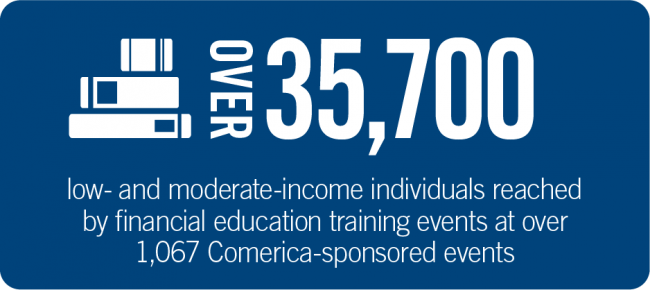 Comerica wants to serve as a trusted resource for financial education, especially for the unbanked and underbanked portions of the communities within our key markets. Comerica provides financial support to nonprofit organizations dedicated to developing financially literate communities, including organizations such as Project Still I Rise and the Arizona Hispanic Chamber, to teach personal finance basics to people in underbanked areas. In 2019, Comerica expanded its Comerica $ense financial education programs to include Money $ense, Business $ense, Education $ense, Sport $ense and Elder $ense.
Comerica's Financial Education Brigade (CFEB) is designed to meet the growing need for more financial education in our communities. This team of trained Comerica colleagues is committed to delivering on the Comerica Promise in low- and moderate-income communities in all our markets. The CFEB capitalizes on what we have been doing for years, reaching across business lines to help address critical needs in the community. 
Understanding the value financial education can make in the lives of individuals, Comerica is proud to have sponsored 1,067 financial education training events in 2019 reaching more than 35,700 individuals. 
For more additional highlights of Comerica's financial education programs, review our corporate responsibility report at www.comerica.com/sustainability.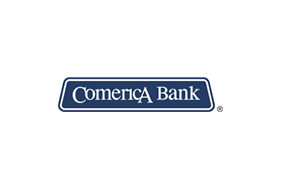 Comerica Bank
Comerica Bank
Comerica Incorporated (NYSE: CMA) is a financial services company headquartered in Dallas, Texas, and strategically aligned by three business segments: The Commercial Bank, The Retail Bank, and Wealth Management. Comerica focuses on relationships, and helping people and businesses be successful. In addition to Texas, Comerica Bank locations can be found in Arizona, California, Florida and Michigan, with select businesses operating in several other states, as well as in Canada and Mexico. 
More from Comerica Bank