Published 07-31-20
Submitted by Schneider Electric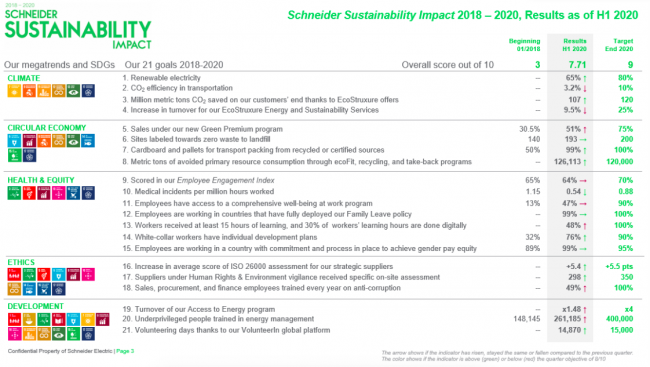 Schneider Electric's extra-financial results by indicator
·Schneider Electric exceeds their year-end target, taking their overall performance for avoiding primary resource consumption to just over 126,000 metric tons
·The Group reaffirms its commitment to achieve 2020 goals and looks ahead at the 2030 Sustainable Development Goals
·The Tomorrow Rising Fund, by the Schneider Electric Foundation, moves forward with recovery and resilience by supporting education and training programs
Schneider Electric, the leader in digital transformation of energy management and automation, announces their financial and extra-financial year results. Each quarter, Schneider Electric publishes 21 indicators from the Schneider Sustainability Impact (SSI) which measures their progress towards their sustainability commitments from 2018-2020. These objectives are closely aligned with the United Nations (U.N) Sustainability Development Goals (SDGs) and summarize the extra-financial performance of the Group.
This quarter, Schneider Sustainability Impact reached a 7.71 out of 10 score. They are confident that they will meet their end of year target through the programs they have in place.
Gilles Vermot Desroches, Sustainability Senior VP at Schneider Electric commented that, "The crisis will not compromise the achievement of our sustainability goals for 2020. We will keep the bar high for our 2030 commitments: to embark our worldwide ecosystem to fight climate change and uphold our responsibilities towards inclusive growth. As we continue to respond to those most in need through the Tomorrow Rising Fund - more than one million people so far in 65 countries - our focus for H2 is supporting the recovery of education and training programs. I want to give a special thanks to our employees who are giving so much of their time volunteering to support our local partners."

Olivier Blum, Chief Strategy & Sustainability Officer at Schneider Electric commented our future outlook, "This year is pivotal. Whilst Earth Overshoot day has moved to August 22, more than three weeks later compared to last year, we know there is more to do to build a safer, greener and truly inclusive world. Collectively, we need to contribute. This is why we have collaborated with like-minded companies on initiatives such as the CEO Initiative for Europe's Recovery, Reform and Resilience. Supporting recovery post COVID-19 is one step but the aim is green recovery for all. The future relies on innovation that brings digital and energy together to fight climate change everywhere, for everyone."
Highlights
Recognitions and Awards
The non-financial results for the second quarter of 2020 are available on our site www.se.com/sri
View the full announcement here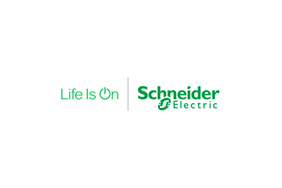 Schneider Electric
Schneider Electric
Schneider Electric is a European multinational company providing energy and automation digital solutions for efficiency and sustainability.
More from Schneider Electric