Published 07-31-20
Submitted by DOW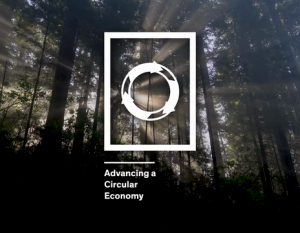 If stacked, mattresses discarded in Europe every year would exceed the height of Mount Everest – by 678 times1. Approximately 30 million mattresses are thrown away, and most of this bulky, non-biodegradable waste-stream ends up in the landfill.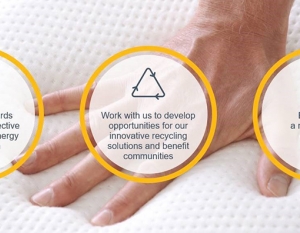 Through its RENUVA™ Mattress Recycling Program, Dow aims to reduce this mountain of waste by giving polyurethane (PU) foam from end-of-life mattresses a new life. The program will take discarded mattress foam and turn it back into raw material (polyols) through chemical recycling, the process of converting waste into feedstock. The new raw material will then be used in flexible or rigid foam products to go into applications such as building insulation boards and even new mattresses.
BUILDING A NEW BUSINESS ECOSYSTEM
To make this happen, Dow Polyurethanes has been working with recycling companies, equipment and material manufacturers, brand owners and other value chain participants in Europe to put in place a new business ecosystem to create a circular economy for polyurethanes. The program aims to divert up to 200,000 mattresses from landfills in France every year.
"We believe that our materials need to be as valuable at the end of their life as they are at the start and we are addressing the challenge of discarded mattresses head-on," said Ana Carolina Haracemiv, senior commercial director, Industrial Intermediaries and Infrastructure for Europe, Middle East, Africa, India, Dow Polyurethanes.
This is no simple task. While converting PU foams to polyols is not new, it has never been implemented for post-consumer waste because of the complexity of the value chain and technology. For example, in most countries, there is an absence of adequate waste collection facilities that prevents any stable sourcing for chemical recycling. In addition, the downstream market for such polyols is limited.
"For this reason, the RENUVA™ Mattress Recycling Program is being established first in France, because it has one of the most advanced regulations and initiatives for mattress recycling," explained Lucie Porcelli, sustainability leader for Europe, Middle East, Africa, India, Dow Polyurethanes. "It has already put in place Extended Producer Responsibility (EPR) schemes for furniture and mattresses to facilitate a separate collection of waste and support recovery and recycling of different materials."
COLLABORATING ACROSS THE VALUE CHAIN
To close this challenging resource loop, Dow has adopted an integrated approach and is collaborating with value chain partners to advance a circular economy for polyurethane foam. Progress to date includes:
Developing a commercially viable recycling method: Since 2017, Dow partnered with the German-based H&S Anlagentechnik to supply the turnkey installation and process know-how for RENUVA™ polyols. Specific chemical recycling recipes have been developed to tailor the resulting RENUVA™ polyol for different applications and to optimize performance and maximize the utilization of the polyol in new foam formulations.

Scaling production: In May 2020, Dow announced it would build an industrial-scale production unit for recycling end-of-life foam at Orrion Chemicals Orgaform in Semoy, France. The installation is expected to take place during the second half of 2020, with the first batch of RENUVA™ polyols expected to be delivered in the first half of 2021.

Sourcing recycled material: This month, Dow announced a new collaboration with Eco-mobilier. The French mattress and furniture EPR organization will supply polyurethane foam from post-consumer mattresses to the recycling unit in Semoy.
The program supports Dow's 2025 "Advancing a Circular Economy" Sustainability Goal, as well some of the circular economy goals set out in the European Union's Green Deal. In addition, the process has the potential to substantially improve the carbon footprint of flexible foam production for mattresses – up to 30%, according to initial life cycle assessments.
"We consider the RENUVA™ Mattress Recycling Program to just be the beginning," said Marcel Moeller, global marketing and sustainability director, Dow Polyurethanes. "By demonstrating that polyurethanes can be chemically recycled when the right eco-system exists, we hope to stimulate the entire PU industry and create more demand for a process that could then be extended to other markets."
To learn more about Dow's focus on the circular economy, read our 2019 Sustainability Report.
1 Assuming an average mattress height of 20 cm; height of Mount Everest is 8,848 m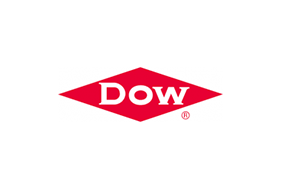 DOW