Published 07-31-20
Submitted by NRG Energy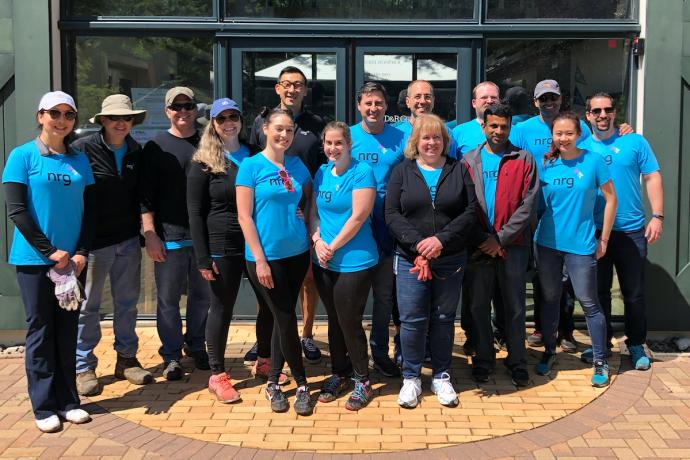 Our positiveNRG program is a central part of our identity. While each of us works hard every day to realize our organizational purpose—bringing the power of energy to people and organizations—positiveNRG gives us an opportunity to answer why. NRG is more than the power we produce, and the products we provide, we are an organization that aspires to improve the communities in which our employees and customers live and work.
PositiveNRG powers progress, enabling us to be responsible corporate citizens; active community members; well-rounded, healthy individuals; and positive contributors to the communities in which we live and serve. By empowering our employees to do good work; by partnering with organizations that are making a difference; by contributing financially, NRG helps forge a brighter future.
The positiveNRG Year in Review serves as a reflection and quantifier of what the program achieved in 2019. For us, this year truly represented our commitment to service. From corporate giving to employee volunteerism, 2019 proved an extraordinary year for giving back. Focused on causes dedicated to helping those we call our neighbors, positiveNRG donated $3.2 million in support of 691 charities across 42 states. Employee contributions for the year reached over $467K donations, including matched dollars, and over 11K volunteer hours.
Our achievements in 2019 are reflective of our people power. With the collective drive and action of our employees, stakeholders and partners, with passion and commitment, we have positively impacted our communities, both local and national.
By leveraging our collective strength, we have made a positive impact in 2019. As we continue our efforts, we are excited to see the difference that positiveNRG can make into the future.
To learn more about our 2019 corporate social responsibility initiatives, check out the full positiveNRG year in review.
About PositiveNRG
PositiveNRG is NRG Energy's charitable giving arm, focused on creating a positive impact for employees, customers and communities. The program is reflective of our company's values by empowering healthy choices, enabling community resilience and supporting environmental health. PositiveNRG establishes long-term relationships with non-profits and organizations that help our communities to flourish, co-creating a better future for everyone.
About NRG
At NRG, we're bringing the power of energy to people and organizations by putting customers at the center of everything we do. We generate electricity and provide energy solutions and natural gas to more than 3.7 million residential, small business, and commercial and industrial customers through our diverse portfolio of retail brands. A Fortune 500 company, operating in the United States and Canada, NRG delivers innovative solutions while advocating for competitive energy markets and customer choice, and by working towards a sustainable energy future. More information is available at www.nrg.com. Connect with NRG on Facebook, LinkedIn and follow us on Twitter @nrgenergy, @nrginsight.
Media:
Candice Adams
609.524.5428
candice.adams@nrg.com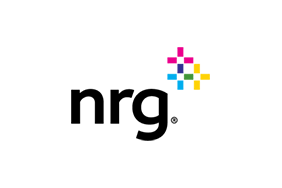 NRG Energy
NRG Energy
NRG is the leading integrated power company in the U.S., built on the strength of the nation's largest and most diverse competitive electric generation portfolio and leading retail electricity platform. A Fortune 200 company, NRG creates value through best in class operations, reliable and efficient electric generation, and a retail platform serving residential and commercial businesses. Working with electricity customers, large and small, we continually innovate, embrace and implement sustainable solutions for producing and managing energy. We aim to be pioneers in developing smarter energy choices and delivering exceptional service as our retail electricity providers serve almost 3 million residential and commercial customers throughout the country.
More from NRG Energy