Published 07-28-20
Submitted by Johnson & Johnson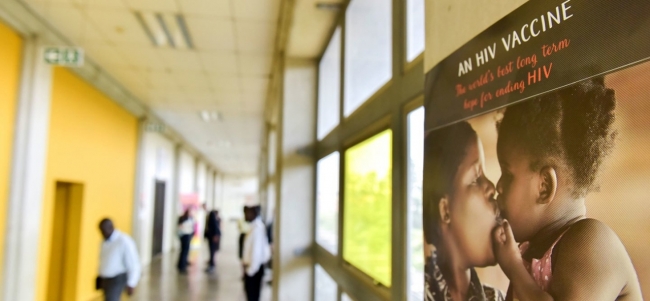 Since the start of the pandemic, Johnson & Johnson has been working to help address the devastating impacts of COVID-19 through the power of its science, the size of its global reach—and the know-how that comes from such experiences as standing up to challenges like HIV.
One critical way Johnson & Johnson is responding to the crisis is by researching and testing a potential SARS-CoV-2 vaccine, with a goal of initiating human clinical studies in July 2020. The company is also aiming to manufacture 1 billion doses for emergency pandemic use on a not-for-profit basis by the end of 2021.
This is made possible, in part, thanks to the company's work to develop potential vaccines for other infectious diseases, such as its investigational HIV vaccine, led by Janssen Vaccines & Prevention B.V., part of the Janssen Pharmaceutical Companies of Johnson & Johnson, working in collaboration with some of the world's leading HIV researchers.
At this year's International AIDS Society Conference, AIDS 2020, the researchers behind Imbokodo—a Phase 2b proof of concept efficacy study of this HIV vaccine regimen taking place across southern Africa—are announcing that the trial has reached an important milestone: All participants have been fully vaccinated.
The study, which achieved full enrollment of 2,600 participants in May 2019, is testing whether Janssen's mosaic-based vaccine can safely and effectively reduce the rate of new HIV infections.
This news also means that initial results on the regimen's safety and efficacy may be available late next year.
Progress and Hope in the Face of a Pandemic
"This milestone feels incredible because we started on it so long ago," says Maria Grazia Pau, Senior Director, Compound Development Team Leader, HIV Vaccine Programs, Janssen Pharmaceutical Companies of Johnson & Johnson. Imbokodo launched in late 2017 with global partners, and Pau has been involved in Janssen's HIV vaccine research since its beginning in 2004. "It also feels incredible," she adds, "to achieve this in light of the current challenges associated with the COVID-19 situation."
As the COVID-19 pandemic spread, the teams overseeing and staffing the Imbokodo study sites in five different countries had to quickly secure additional supplies of personal protective equipment for study staff, such as nurses and clinic technicians, as well as establish other measures to ensure the safety of study participants. Thanks to these meticulous efforts, and despite the challenges posed by COVID-19, the team was able to safely complete the vaccination process.
All of the Imbokodo trial volunteers are young women between the ages of 18 and 35—a group that's vulnerable to contracting HIV in sub-Saharan Africa.
"I'm impressed by the teams' performance, the quality of the work and their efforts to keep the women in the study coming back," Pau says. "And of course, by the women themselves."
The study is evaluating the investigational "mosaic"-based vaccine regimen containing what are called mosaic immunogens—molecules that are capable of inducing an immune response to a wide variety of strains of HIV. These are delivered through a viral vector comprised of an inactivated common cold virus.
The years Janssen spent developing these AdVac® viral vectors is also helping the company when it comes to creating a potential SARS-CoV-2 vaccine, says Pau, as the same technology is being used for that vaccine candidate. "We are frontrunners in using large-volume bioreactors to produce AdVac viral vectors, which is a great benefit."
Plus, "we have the experience from our work on HIV and Ebola to do large studies like the ones necessary for developing a vaccine against COVID-19," Pau adds. "Our work in these areas has also demonstrated the value of strong partnerships and collaboration, which is experience we are also leveraging for our SARS-CoV-2 vaccine program."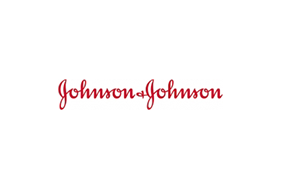 Johnson & Johnson
Johnson & Johnson
Caring for the world, one person at a time... inspires and unites the people of Johnson & Johnson. This year, we celebrate 126 years of embracing research and science – bringing innovative ideas, products and services to advance the health and well-being of people. Employees of the Johnson & Johnson Family of Companies work in more than 250 operating companies in 60 countries throughout the world. The passion and commitment of our people yield innovations that further minimize our impact on the planet, drive new alliances to address major health challenges in developing and developed countries, and help to create economic opportunity for people. Improving human health and well-being is our crucial mission and the ultimate measure of upholding our responsibility now and for generations to come.
At Johnson & Johnson, our top priority is health-health of people and the planet. That's why we set aggressive corporate wide goals to reduce our environmental impact, outlined in our Healthy Future 2015 goals. To this end, we established the proprietary Earthwards® process for developing and marketing greener products through lifecycle analysis. Every Earthwards® recognized product must achieve a greater than 10 percent improvement in at least three of the seven goal areas:
Materials used
Packaging reduction
Energy reduction
Waste reduction
Water reduction
Positive social impact or benefit
Product innovation
More from Johnson & Johnson