Published 07-24-20
Submitted by Anheuser-Busch InBev

Originally published by AB InBev
Beer is made with natural ingredients – grain, hops, water and yeast. As a global brewer, AB InBev depends on more than 20,000 direct farmers, across 13 countries and five continents, to grow high-quality crops to brew our beers. 
As it has globally, COVID-19 has had a massive impact on farmers, especially rural smallholder farms that are typically smaller, family-run operations with limited access to resources, storage options and labor. The pandemic has exacerbated these issues with disruptions in logistics, transportation, labor availability, and uncertainty for farmers who are worried whether or not their crops will still be purchased as entire industries come to a halt.  
Did you know? AB InBev has committed to ensuring that by 2025, 100% of our direct farmers will be skilled, digitally connected and financially empowered.  
"AB InBev has deep connections with our farmers and local communities," said Katie Hoard, Global Director of Agricultural Innovation and Sustainability for AB InBev. "It's essential that we meet their critical needs and safeguard the livelihoods of our farmers and their families to help them survive, and ultimately, rebound from the pandemic."  
In early 2020 AB InBev kicked off work to strengthen our smallholder farmer programs with our partner TechnoServe, an international development nonprofit. TechnoServe connects small-scale farmers and entrepreneurs with private sector partners, linking people to information, capital and market access. In early March, the work evolved to look at how AB InBev's smallholder supply chains have been impacted by the virus and the ability of our programs to respond to these challenges.
"Through its long-standing relationships with farmers in its supply chain, AB InBev has been uniquely positioned to build upon its farmer networks as we work to reach those who are struggling during the pandemic," said Julian Wassenaar, Director of Strategic Initiatives at TechnoServe. 
"Unrivaled access to data in the field has offered AB InBev a deep understanding of the challenges facing these farmers. Building on this, the company has been able to leverage its communications network to give farmers critical information on health, hygiene, and safe cultivation of their crops," Julian added. "This effort is especially critical during the pandemic as AB InBev is able to reach farmers that would be otherwise isolated due to disruptions in logistics and transportation. The company has used its network to fill a critical role in these rural communities and safeguard the livelihoods of farmers and their families."  
Leveraging the global scale of both AB InBev and TechnoServe's work with smallholder farmers, we are scenario-planning existing and potential challenges, as well as solutions and interventions that address them. Through this work, we have highlighted best practices where our teams have quickly and pragmatically responded to meet the needs of farmers at critical points in the production cycle.  
Mexico: Halted operations, but not support 
After the Mexican government temporarily suspended non-essential businesses on March 31 – including beer production and distribution – we immediately halted brewing in the country. Many of these smallholder farmers already faced unprecedented financial and social challenges, including food insecurity, lack of childcare and unpredictable seasonal income, which is intended to last until the next harvesting season.
Our farmers quickly became worried about demand for their barley crops. Despite halted production, AB InBev upheld commitments to purchase the barley at the originally promised price. We also ensured timely payments so that farmers had cash on hand to feed and protect their families, and plan financially for the next growing season. 
"Economic activity has been severely affected in the country due to COVID-19," said Andrés Mazzocco Berra, a barley farmer in Valle de Santiago, Mexico. "When AB InBev purchased our harvest and we promptly received payment, it gave us much needed security and helped us minimize COVID-19's impact to the agriculture supply chain and our community, setting us up for success in the next growing season." 
We also are equipping farmers with items needed to comply with health authority guidance. Because personal protective equipment (PPE) was seeing price inflations of up to 40 times the typical cost, we are distributing free face coverings, hand sanitizer and PPE to farmers in the region. 
Communication is also critical. Our AB InBev agronomists are staying in touch and sharing critical information on health, hygiene, safe cultivation techniques and sustainable farming via Zoom and WhatsApp. We also introduced a direct SMS/text channel, Conecta Modelo, to better reach our smallholder farmers without smartphones. This ongoing contact is helping farmers understand the latest governmental procedures, join dedicated skill sessions and providing updates on their finances. 
India: Safe storage solutions
On the other side of the world, in India, COVID-19 hit just as our farmers were ready to harvest. Harvesting is a time-sensitive process in which farmers collect, sell and transport crops within a short timeframe. But lockdowns meant our farmers couldn't hire the usual seasonal workers, leaving families to harvest alone. For an added layer of complexity, closed communities and industries meant farmers were unable to sell or trade their crop, while a lack of on-site storage and concerns like insect infestation and off-balanced moisture levels threatened the quality of the crops.
Our AB InBev agronomists quickly mobilized to provide storage solutions, safety equipment, and to reassure our smallholder farmer partners that we would uphold our promise to purchase their harvest, no matter what. The team kept constant contact with farmers through calls, SMS and videos, advising on harvesting and storage, as well as providing updates on government COVID-19 guidelines. Once markets re-opened, agronomists supported farmers who were still unable to bring their crops to aggregation points by bringing cleaning and quality testing equipment directly to the farm to ease the selling process. Despite the pandemic, India recorded higher-than-anticipated barley volumes, resulting in a successful harvest season for everyone. 
"When we were not able to initially sell the crops due to the lockdown, the AB InBev teams regularly assured us that they would still purchase the crops, which gave us confidence and hope," said Lalchand Lumawat, a barley farmer in Lakhani, District Sikar. "They also provided masks and sanitizers to ensure our safety."
We're proud of how we are quickly and successfully supporting our smallholder growing partners through the COVID-19 pandemic, but we're not stopping there. We are building upon our learnings from India and Mexico to better prepare future farmer support activities in other geographies and to ensure that we are strengthening the resilience of our smallholder supply chains, not just against the pandemic but any supply chain shocks. 
With partners like TechnoServe and our incredible network of smallholder farmers around the world, we know we can collaborate to build future strategies that better prepare us for global crises. Meanwhile, we are proactively creating a better, more sustainable world, where we continue to grow the highest quality ingredients and brew great beer for many years to come.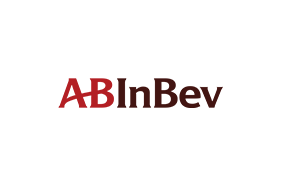 Anheuser-Busch InBev