Published 07-23-20
Submitted by Cox Enterprises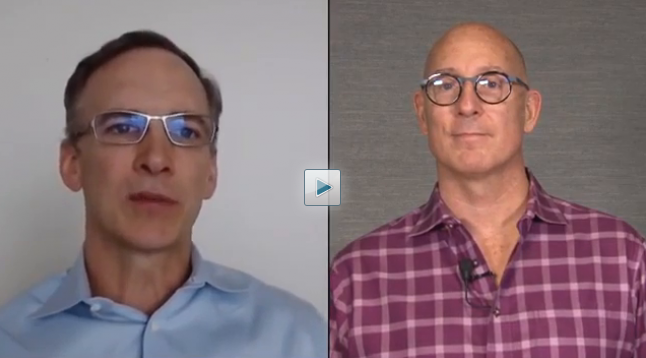 Click here to watch video
Dane didn't turn water into wine. But he did help turn whiskey into hand sanitizer. And for that, we think he's something of a miracle worker.
By brokering an outside-the-box solution — the conversion of a local whiskey distillery into a hand sanitizer factory — Dane exemplifies our purpose and demonstrates the innovative Spirit of Cox that has guided our company for more than 120 years. This great accomplishment has earned him the highest honor for a Cox Enterprises employee, the Governor James M. Cox Award.  
Making a Connection
As senior vice president of operations for Cox Communications, Dane's role often involves partnering with others to assemble the skills and resources needed to solve a problem. Those skills were put to the test back in March, when the scarcity of hand sanitizer and other personal protective equipment became a major concern.  
During a conference call about the pandemic response, someone mentioned that some distilleries in his region were starting to produce hand sanitizer. As it happened, an acquaintance of Dane's operated a distillery in Atlanta.  
Dane hung up from the conference call and immediately tracked down a phone number for American Spirit Works distillery co-founder Jim Chasteen. Within 15 minutes, he got Jim on the phone.  
Making a Way  
The pandemic had already dealt a major blow to American Spirit Works, forcing the company to close its tasting room even as one of its primary sources of revenue, orders from restaurants, evaporated.
Jim (pictured at right) said he couldn't afford to invest the money to convert his production line. And he worried about whether the company would be able to produce FDA-approved product.  
Dane was undeterred. 
"He was the first to really call us and say we can do this," Jim said. "He's not only an out-of-the box thinker, he was going to smash through the box."  
Giving Back 
Dane offered to pay a research and development fee up front and guarantee a large quantity of future orders to keep the distillery afloat during the conversion. The Cox team also agreed to pay a higher price for the product, which allowed the distillery to give away a gallon of sanitizer for every gallon that Cox bought.  
Dane worked with other leaders in Cox's health, safety, security and risk management teams, as well as our supply chain and distribution teams, to iron out a deal. Key collaborators included George Richter, Patrick Waite, Jeremy Yanek, David Craig, David William, Scott Kiker, Judy Train, Ted Merriman, Susan Armstrong, John Davis, Duane Ritter and Cari Moore.  
Thanks to this unique arrangement with the distillery, not only did Cox secure a reliable supply of hand sanitizer, but hundreds of gallons have been donated to Children's Healthcare of Atlanta, Boys and Girls Club, Georgia State Patrol and other organizations.  
Getting It Done 
Dane said his early career building wireless networks in South America for BellSouth International prepared him well for overcoming obstacles.  
To move equipment across impassible roads, his team was sometimes forced to use horses or lay metal plates over the road. They convinced a corps of Army soldiers to help raise a cell tower when they couldn't reach the site with a crane, and bought a future cell tower site using livestock because the owner didn't trust money.  
The mindset was "you've just got to get it done," said Dane.   
Cox Enterprises President and CEO Alex Taylor presented Dane with his award during a surprise video call in June, and commended Dane's resourcefulness.   
"It takes a lot of creativity to go out there and make something happen," Alex told Dane. "We need people that are creative and innovative through these times."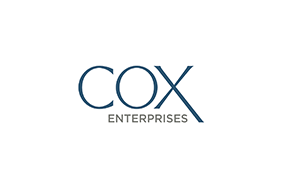 Cox Enterprises
Cox Enterprises
Cox Enterprises is one of the nation's leading media companies and providers of automotive services, with 2006 revenues of $13.2 billion and more than 80,000 employees. Major operating subsidiaries include Cox Communications, Inc. (cable television distribution, telephone, high-speed Internet access, commercial telecommunications, advertising solutions and Travel Channel); Cox Newspapers, Inc. (newspapers, local and national direct mail advertising and customized newsletters); Cox Television (television and television sales rep firms); Cox Radio, Inc. ([NYSE: CXR] broadcast radio stations and interactive Web sites); Manheim, Inc. (vehicle auctions, repair and certification services and web-based technology products) and Cox Auto Trader (automotive publications and a majority stake in AutoTrader.com).
More from Cox Enterprises