Published 07-21-20
Submitted by Anheuser-Busch InBev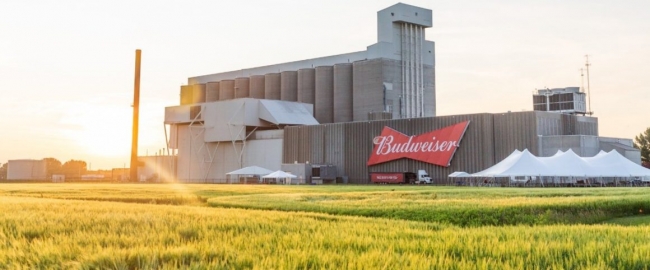 The Anheuser-Busch Foundation has announced it is committing $530,000 to support model farms at four land grant universities around the country, with a primary focus on enhancing environmental sustainability. University of Idaho, North Dakota State University, Montana State University and University of Arkansas System Division of Agriculture will all receive funding for research that focuses on expanding innovative, sustainable agricultural practices.
The universities are creating model farms to test key research questions about soil health, irrigation efficiency and other regenerative practices, allowing research and learning opportunities that can result in tangible progress in the quest for sustainable agriculture. Supporting these programs aligns with Anheuser-Busch's 2025 Sustainability Goals by promoting the testing and sharing of sustainable, regenerative practices in the brewer's key growing regions. By focusing on water stewardship, rotations, cover cropping, tillage, soil health and other farming best-practice, this research will be used to positively impact not only farmers within these regions but those around the country.
"The work of land grant universities is critical as we collectively look for ways to make farming more sustainable and profitable," said Bill Bradley, Anheuser-Busch Foundation. "Our company's commitment to farmers spans generations and it's exciting to work with those that represent the next generation. The Anheuser-Busch Foundation is proud to work alongside these universities that are the backbone of agricultural extension support to our growers and we thank them for their longstanding efforts to help local agriculture communities thrive." 
The donations will focus on the following areas:
University of Idaho: The U of I-led effort to build the nation's largest research dairy farm, Idaho CAFE, includes the Sustainable Water and Soil Health Demonstration Farm which will receive  $200,000 to research rotations, cover crops and livestock integration at multiple sites including Anheuser-Busch-owned locations.
North Dakota State University: The North Dakota Barley Council, in partnership with North Dakota State University, will receive a $150,000 contribution to their Soil Health and Agriculture Research and Extension (SHARE) Farm projects to improve soil health and production sustainability. The research focus will be on the suitability and impact of cover crops following barley in local rotations.
Montana State University: The Anheuser-Busch Foundation will continue its commitment with Montana State and donate $50,000 for additional research on the amount of water and energy saved using Low Energy Spray Application (LESA) pivots on barley while maintaining yield and quality.
University of Arkansas System Division of Agriculture: The university will receive $130,000 to establish a Discovery Farm to test different irrigation strategies that help rice farmers become more efficient and to document continuous improvement towards sustainability, including profitability and methane emission reductions.
"This partnership with the Anheuser-Busch Foundation will strengthen the assessment and demonstration of regenerative agricultural practices in Southern Idaho and beyond," said Michael P. Parrella, University of Idaho College of Agricultural and Life Sciences Dean. "Learnings from this research will benefit our producers and partners around the region and we are grateful for the partnership."
"We're excited to include barley in our soil health research," said Abbey Wick, Extension Soil Health Specialist from North Dakota State University. "Through support of this research, both the North Dakota Barley Council and the Anheuser-Busch Foundation are showing their prioritization of sustainability and smart agriculture, and we're grateful for that support."
Idaho and Montana are the top two barley producing states in the U.S., and Arkansas is the number one producer of rice. These ingredients are both key to brewing high quality beer. The Anheuser-Busch Foundation's gift to these universities will help create long-lasting educational resources and research for growers around the country to implement sustainable practices.
"We are grateful for the support the Anheuser-Busch Foundation is providing for Discovery Farms, a program whose mission is sustainability," said Mark Cochran, Vice President-Agriculture, for the University of Arkansas System Division of Agriculture. "The grant will enable us to expand the work we're already doing to improve water-use efficiency in rice and conserve a resource that is so critical to our state and our farmers."
Each donation will be coordinated individually with the universities at different points of this year.
"The Anheuser-Busch Foundation award will help us continue the joint private public research partnership to improve yields and sustainability for barley growers," said Darrin Boss, Research Centers Department Head, Montana Agricultural Experiment Station, Montana State University. "We are proud to continue our commitment to the producers of Montana and with the nation's leading brewer to make a positive impact on farmers within our state and region."
ABOUT THE ANHEUSER-BUSCH FOUNDATION
Established in 1975, the Anheuser-Busch Foundation focuses on supporting organizations that help individuals and communities thrive. Alongside Anheuser-Busch Companies, the Anheuser-Busch Foundation has contributed to countless community organizations across the country in support of those in need. Over the last 30 years, Anheuser-Busch and its Foundation have donated more than $600 million to charitable organizations, including those that support education, environmental sustainability, economic development, military support and disaster preparedness/relief. For more information, visit www.anheuser-busch.com. 
ABOUT ANHEUSER-BUSCH
For more than 165 years, Anheuser-Busch has carried on a legacy of brewing great-tasting, high-quality beers that have satisfied beer drinkers for generations. Today, we own and operate more than 100 facilities, including breweries, wholesaler distribution centers, agricultural facilities and packaging plants, and have more than 18,000 colleagues across the United States. We are home to several of America's most recognizable beer brands, including Budweiser, Bud Light, Michelob ULTRA and Stella Artois, as well as a number of regional brands that provide beer drinkers with a choice of the best-tasting craft beers in the industry. From responsible drinking programs and emergency drinking water donations to industry-leading sustainability efforts, we are guided by our unwavering commitment to supporting the communities we call home. For more information, visit www.anheuser-busch.com or follow Anheuser-Busch on LinkedIn, Twitter, Facebook and Instagram.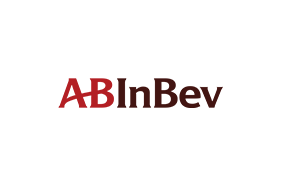 Anheuser-Busch InBev