Published 07-21-20
Submitted by Major League Baseball
Major League Baseball, the Major League Baseball Players Association (MLBPA), and the Players Trust today announced a combined donation of $400,000 toward three organizations in the Dominican Republic focusing on medical equipment needs, food insecurity, and other issues affecting the island and its citizens brought on by the COVID-19 pandemic.
MLB and the MLBPA will jointly contribute $300,000 to World Vision and Project Hope, organizations that supply hygiene and personal protective equipment (PPE) kits for families, PPE equipment for frontline workers and COVID-19 prevention materials, family food kits, and materials and training & development programs to assist with continuing education for first responders.
In addition, the Players Trust is providing a $100,000 grant to Save the Children, Dominicana to support its COVID-19 relief program. This program addresses food insecurity, and supports a variety of essential initiatives such as violence and protection services for children, delivery of educational supplies, and safety-related programming in partnership with the Department of Human Trafficking of the National Police.
The donations augment the funds previously raised by current and former Major League players from the Dominican Republic for related and immediate assistance to those in need. These latest efforts reflect the ongoing commitment by MLB and the MLBPA to support areas of need across the country.
"As a Dominican player, I see it as my duty to help my country whenever possible," said Minnesota Twins DH Nelson Cruz, the recipient of the 2020 Muhammad Ali Sports Humanitarian Award.  "Even though the baseball season is almost starting, we are always thinking of ways we can help those in need. The donations to these organizations will allow families, children, and health care workers to get the support and assistance needed during this pandemic."  
"Our Players reacted immediately to provide support and resources to those in need across the world in response to COVID-19.  These efforts for the Dominican Republic in particular are an extension of that support, and reflect the importance of this country to so many of our members," said Leonor Colon, Senior Director of International and Domestic Player Operations.  "We are proud to build on the good work that our Dominican players have done on their own.  As the season starts this year, and their focus will turn to the field, this programming demonstrates they do not forget the need to support the place they call home."
"We are honored to join our players in their remarkable effort to support communities in their home country of the Dominican Republic," said Melanie LeGrande, Vice President of Social Responsibility, Major League Baseball. "The sport is proud to have players who refuse to watch idly in times of crisis, and this is just the latest example."
The joint donation represents an ongoing commitment by MLB and the MLBPA to provide support to causes that assist vulnerable populations.  Previous efforts have included financial assistance toward disaster relief and recovery, promoting positive relationship skills and building mental health resiliency grants, and human trafficking prevention.
# # #
Contact:          
Kerline Batista, Major League Baseball, (929) 494-4882, kerline.batista@mlb.com       
Chris Dahl, Major League Baseball Players Association, (212) 826-0808, cdahl@mlbpa.org
Anthony Solis, Major League Baseball Players Association, (212) 826-0808, asolis@mlbpa.org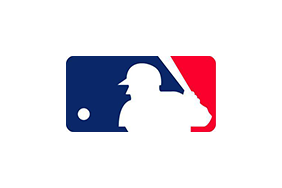 Major League Baseball
Major League Baseball
Major League Baseball (MLB) is the most historic professional sports league in the United States and consists of 30 member clubs in the U.S. and Canada, representing the highest level of professional baseball. Major League Baseball is the best-attended sport in North America, and since 2004, MLB has enjoyed its best-attended seasons in the history of the game. Led by Commissioner Robert D. Manfred, Jr., MLB currently features record levels of labor peace, competitive balance and industry revenues, as well as the most comprehensive drug-testing program in American professional sports. MLB remains committed to making an impact in the communities of the U.S., Canada and throughout the world, perpetuating the sport's larger role in society and permeating every facet of baseball's business, marketing and community relations endeavors. With the continued success of MLB Network and MLB digital platforms, MLB continues to find innovative ways for its fans to enjoy America's National Pastime and a truly global game. For more information on Major League Baseball, visit www.MLB.com.
More from Major League Baseball