Published 07-24-20
Submitted by FedEx Corporation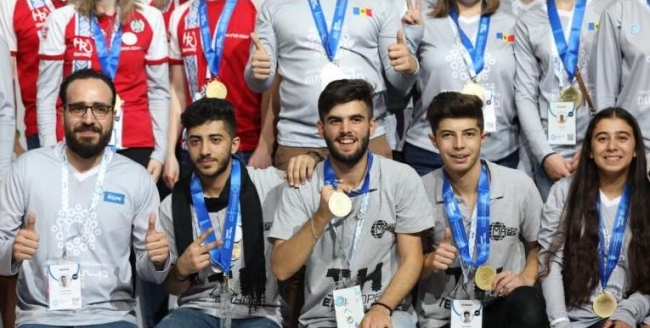 ***Photos courtesy of FIRST Global
Hope—an optimistic state of mind that is based on an expectation of positive outcomes with respect to events and circumstances in one's life or the world at large. Hope is exactly what one FIRST Global team embodied, despite having gone through circumstances many people will never experience: war—asylum—becoming refugees.
A group of Syrian refugee students, without a nation, found community and opportunity through FIRST Global, an organization that impacts youth around the globe each year by assembling teams from 190+ countries to simultaneously compete and cooperate in a robotic event modeled after the Olympics, with the larger goal of uniting to solve global challenges together. Team Hope used the FIRST Global robotics season to develop their STEM skill set in a way that would set them apart from the rest—and it paid off. At the 2019 FIRST Global Challenge, Team Hope rose to the top and won the event, despite the odds. Having such an accomplishment on their resumes will surely help Team Hope survive and thrive in today's job market.
In preparation for the annual challenge, FIRST Global is supported by FedEx through charitable shipping of all kits of robot parts delivered to participating teams in advance of the event. As a part of the company's FedEx Cares "Delivering for Good" initiative, FedEx uses its global network and logistics expertise to help organizations with mission-critical needs in times of disaster and for special shipments. For the 2019 FIRST Global Challenge, FedEx delivered kits to 167 teams, which made up more than 1,300 students and 630 mentors.
Click here to see a video and learn more information on Team Hope's success story.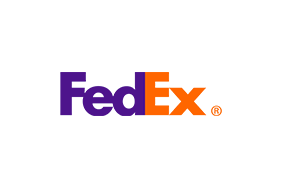 FedEx Corporation
FedEx Corporation
At FedEx, we recognize that our impact is greater than the services we provide. We are committed to being a great place to work, a thoughtful steward of the environment and a caring citizen in the communities where we live and work. We are passionate about sustainably connecting people and places and improving the quality of life around the world.
More from FedEx Corporation