Published 07-20-20
Submitted by FedEx Corporation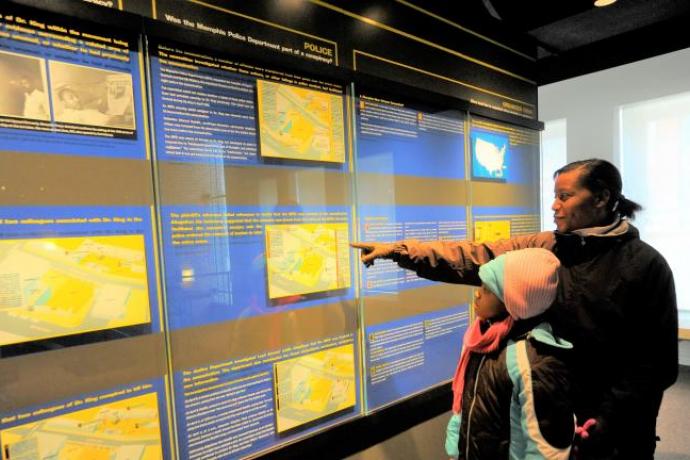 Photos courtesy of the National Civil Rights Museum Below: The #11 "Driving for Change" car featuring the National Civil Rights Museum (NCRM) logo.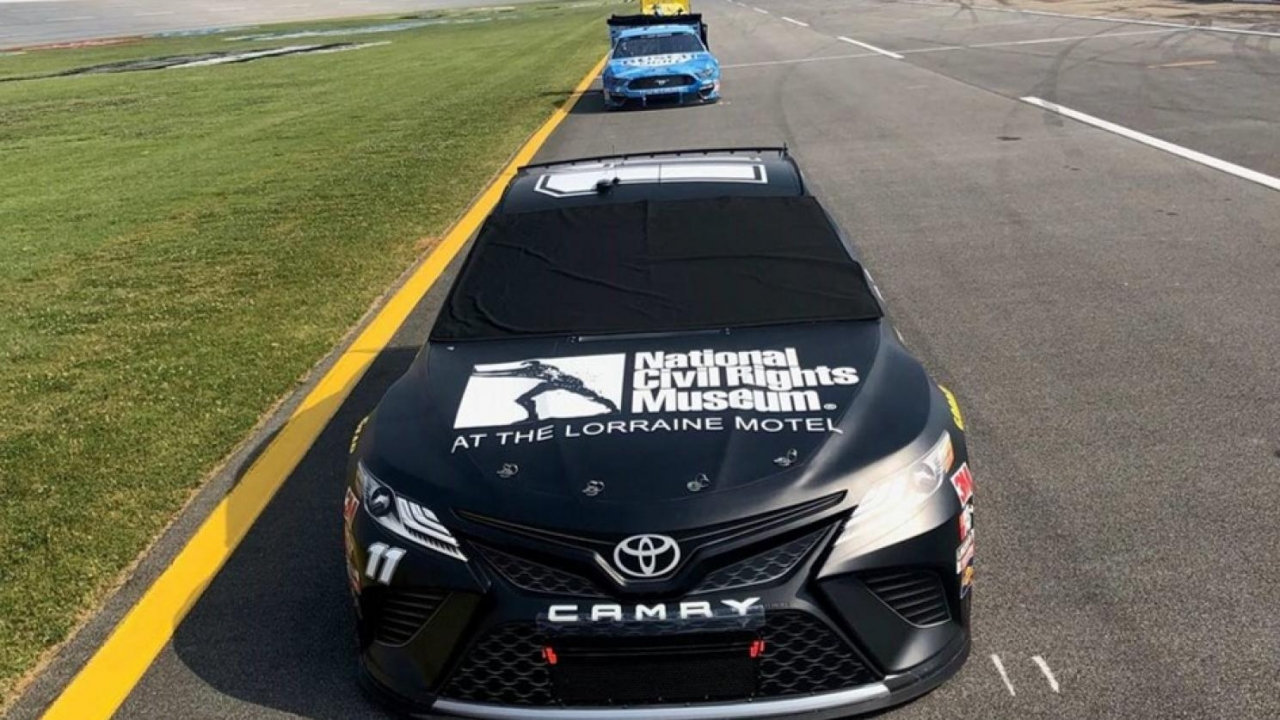 FedEx In a recent letter to all team members, Chairman & CEO Frederick W. Smith and FedEx Corporation President and COO Raj Subramaniam stated "we are proud of our long-standing history of supporting and fostering relationships with organizations that are working to make our society more equitable and just."
One of those organizations is the National Civil Rights Museum (NCRM), which was highlighted during the June 22nd NASCAR race at Talladega.
FedEx ran an all-black #11 "Driving for Change" car. The car's hood featured a large NCRM logo, honoring the relationship the company has had with the museum as a founding partner since it opened in 1991. FedEx has provided well over $7 million dollars of support to the museum over the past 29 years, and recently announced a new $500,000 donation - $250,000 from the company and a $250,000 gift from Mr. Smith.
The new donation will help expand and enhance educational programs, including:
"Unpacking Racism for Action" program, a seven-month long dialogue series to address implicit bias and systemic racism. The series has produced approximately 80 "graduates" from a variety of disciplines and communities throughout the Mid-South. It's been so successful that demand for the training has grown, and NCRM is preparing "train the trainer sessions" to expand the number of qualified facilitators for future sessions.
New educational exhibits and improved visitor enhancements at the Boarding House/Legacy Building, the site where James Earl Ray allegedly fired the shot that killed Dr. Martin Luther King, Jr. The building not only tells the story of the assassination, but also features dedicated space to address "Where do we go from here?" – stories about Dr. King's legacy, as well as current and ongoing efforts to achieve Dr. King's dream that all people would be judged on the content of their character and not the color of their skin.
NCRM chronicles key episodes of the American Civil Rights Movement and the legacy of this movement to inspire participation in civil and human rights efforts globally through collections, exhibitions and educational programs.
In addition to providing vital support to expand the NCRM's exhibits and educational programming, FedEx sponsors free admission on the annual MLK National Holiday, and scores of FedEx team members regularly volunteer at the museum throughout the year. Additionally, FedEx has helped NCRM recognize individuals who have made significant ontributions in civil and human rights through their annual Freedom Awards.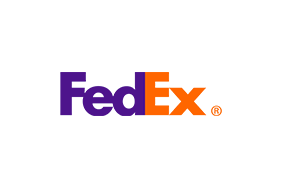 FedEx Corporation
FedEx Corporation
At FedEx, we recognize that our impact is greater than the services we provide. We are committed to being a great place to work, a thoughtful steward of the environment and a caring citizen in the communities where we live and work. We are passionate about sustainably connecting people and places and improving the quality of life around the world.
More from FedEx Corporation