Published 07-24-20
Submitted by The Hershey Company

Few companies on the planet can claim the success of being an iconic company for more than 125 years. Even fewer can authentically show their purpose day in and day out of making moments of goodness for consumers. At the core of the achievements throughout our history is the talent, energy and commitment of our diverse workforce. We are encouraged by the highest levels of leadership to bring our whole selves to work each day and to share our unique perspectives. This enables us to remain a relevant part of big and small moments for people around the world.
The Hershey Company is proud to be recognized by DiversityInc as a 2020 Top 50 Company for Diversity. Hershey ranked #21 on the 2020 Top 50 list. Additionally, Hershey ranked as a Top Company for LGBTQ+ employees (non-ranked) and a Top Company for Veterans, #8.
Our diverse and inclusive culture makes the difference across all areas of the business and levels of the company. Hershey is a global leader on gender representation, with women occupying many of the top positions in the company – including CEO and Chairman of the Board, and Chief Growth Officer – with fifty percent representation across the company. Across Hershey's total US salaried workforce, US women earn 0.99 cents on the dollar compared to men. Additionally, five of our 13 Board of Directors are women.
We create a welcoming and inclusive work environment for all employees around the world. Our eight, vibrant employee-led Business Resource Groups (BRGs), which include Abilities First, African American, Asian, GenH (Generations), Latino, Prism (LGBTQ), Veteran's and Women's, play an important role in helping to attract and retain people from different communities, providing business insights and connecting people within the company.
To learn more about working at Hershey and for career opportunities, visit Careers at hersheys.com.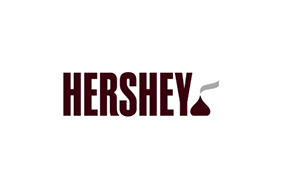 The Hershey Company
The Hershey Company
The Hershey Company is headquartered in Hershey, Pa., and is an industry-leading snacks company known for bringing goodness to the world through its iconic brands, remarkable people and enduring commitment to help children succeed. Hershey has approximately 19,700 employees around the world who work every day to deliver delicious, quality products. The company has more than 100 brand names in approximately 80 countries around the world that drive more than $10 billion in annual revenues, including such iconic brand names as Hershey's, Reese's, Kit Kat®️, Jolly Rancher and Ice Breakers, and fast-growing salty snacks including SkinnyPop, Pirate's Booty and Dot's Pretzels.
For more than 125 years, Hershey has been committed to operating fairly, ethically and sustainably. Hershey founder, Milton S. Hershey, established The Hershey Chocolate Company in 1894 and created Milton Hershey School in 1909 which offers a cost-free education to students of need. The Hershey Company's growth and success over the years has directly benefited the students of the Milton Hershey School as well as children across the United States and around the world through the company's philanthropic partnerships focused on helping children succeed.
To learn more about Hershey visit www.thehersheycompany.com.
More from The Hershey Company