Published 07-21-20
Submitted by The Hershey Company

Originally published by the Wall Street Journal
By Vanessa Fuhrmans
At Hershey Co., CEO Michele Buck is evidence of what strategic talent planning can bring. Under her male predecessor, J.P. Bilbrey, the candy giant began more systematically building a female talent pipeline to the C-suite. Five times a year, Ms. Buck, 58, and her executive team review the top 70 roles in the company. They discuss what career-critical assignments the men and women in those positions, and the high-potential talent just below them, should take on next to move higher, including by getting P&L experience.
Ms. Buck joined Hershey as its marketing chief in 2005. With Mr. Bilbrey's support, she moved on to become chief growth officer and then took major P&L roles, running Hershey's North American business and becoming its chief operating officer. In 2017, she became the company's first female CEO.
"I could easily see another female CEO in Hershey's future," Ms. Buck said. "Our job is to insure there is a highly qualified, diverse set of executives ready to lead this company."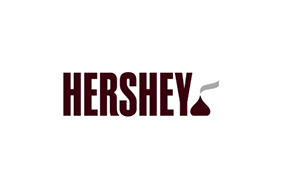 The Hershey Company
The Hershey Company
 An American multinational company and one of the largest chocolate manufacturers in the world.
More from The Hershey Company