Published 07-16-20
Submitted by The Hershey Company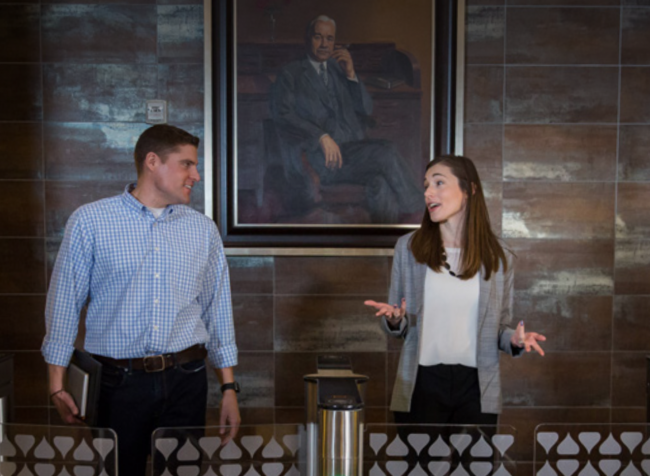 WHY IT MATTERS
Hershey prioritizes upholding ethical business conduct and being transparent. Through our commitment to live our values, we have developed robust policies and procedures to act responsibly across our operations and supply chain. We regularly review our approach to align with the changing regulatory landscape.
HOW WE DO IT
Our Code of Conduct guides our approach to ethical issues and our commitment to complying with relevant local and international regulations and policies.
The Code details Hershey's approach to anti-corruption, antitrust and whistleblower protection and is published in 10 languages. All our directors and employees receive annual training on the Code and verify that they've read and agree with the principles it outlines.
OUR BOARD
The Board of Directors oversees our strategies (including our Shared Goodness Promise strategy), significant decisions and business performance. This includes overseeing our compliance with legal and regulatory requirements, our Enterprise Risk Management (ERM) program and the key risks it identifies, the integrity of our financial statements, and management succession planning and compensation policies.
To manage these responsibilities, the Board maintains five committees that conduct in-depth reviews of significant issues: Audit, Governance, Compensation and Executive Organization, Finance and Risk Management, and Executive.
The Board oversees environmental, social and governance (ESG) at Hershey and the ESG team briefs the full Board of Directors at least annually, or more frequently as needed.
As of December 2019, the Board had 12 directors, each over the age of 50 and each with significant professional experience. Diverse directors made up 50 percent of our board, including five women.
For more information on our Board, committees and approach to executive compensation, please see our Proxy Statement.
GOVERNING SUSTAINABILITY
Our sustainability governance model includes a multi-level operating structure to ensure we are aligned on the most important issues facing the company and equipped with the right resources to drive progress. Accountability for managing sustainability across the enterprise sits with the Vice President of Corporate Communications and Global Sustainability who reports to our Chief Supply Chain Officer.
GLOBAL SUSTAINABILITY TEAM
Led by the Senior Director of Global Sustainability and Social Impact, this team is composed of leaders from across the business who manage the strategy, implementation and reporting of our global sustainability progress. The Global Sustainability team is in regular communications with external stakeholders who provide valuable perspectives and insights into our program decisions and focus.
SUSTAINABILITY STEERING COMMITTEE
Composed of vice presidents from across key business functions who routinely meet throughout the year to review progress, discuss challenges and opportunities and approve key decisions related to our global sustainability programs.
EXECUTIVE COMMITTEE
Includes our CEO and her direct reports who conduct semi-annual reviews of the Shared Goodness Promise sustainability strategy, data, progress and the emerging sustainability challenges and opportunities.
BOARD OF DIRECTORS
Briefed at least once annually on our Shared Goodness Promise progress and apprised of the most important emerging sustainability trends, risks and opportunities.
Read more in Hershey's 2019 Sustainability Report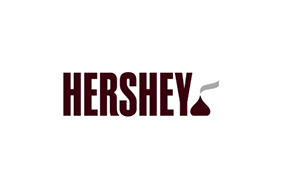 The Hershey Company
The Hershey Company
 An American multinational company and one of the largest chocolate manufacturers in the world.
More from The Hershey Company