Published 07-14-20
Submitted by 3BL Media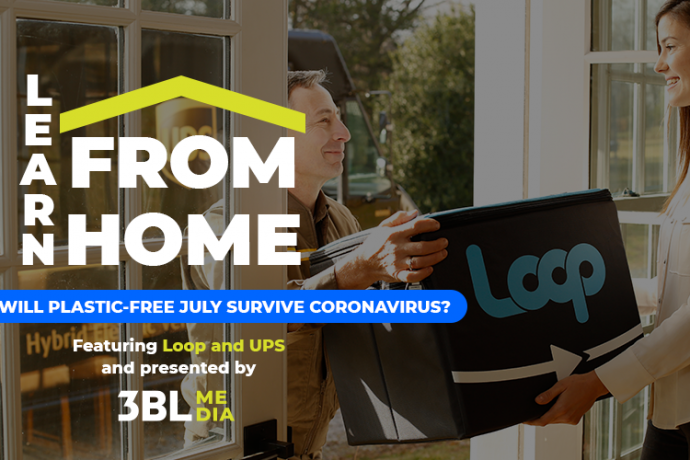 Plastic bag bans swept through cities, while coffee shops incentivized customers to use reusable cups. In recent years, avoiding plastic waste had become a "new normal" for many Americans. Then came the novel coronavirus, and with it a resurgence in single-use systems. 
For Plastic-Free July, we'll take a closer look at a circular model that ensures health and hygiene while providing an alternative to single-use. 
Join TriplePundit senior editor Mary Mazzoni on July 22 at 2 p.m. ET  for "Will Plastic-Free July Survive the Coronavirus?," a live interview with Anthony Rossi, vice president of global business development for the reusable packaging platform Loop and Patrick Browne, director of global sustainability for Loop's logistics partner, UPS.  Register here. 
They'll discuss what's new with Loop, often dubbed the "21st-century milkman," in the time of COVID-19 and explore how circular systems like these can change mindsets and avoid a backslide on plastic waste generation. 
3BL Media created the "Learn From Home" series as the U.S. workforce went into self-isolation in March. Leveraging the expertise of TriplePundit, which has been covering sustainable business since 2005, the series focuses on bold and authentic corporate leadership.
About 3BL Media
3BL Media delivers purpose-driven communications for the world's leading companies. Our unrivaled distribution, leadership and editorial platforms inspire and support global sustainable business. Learn more here.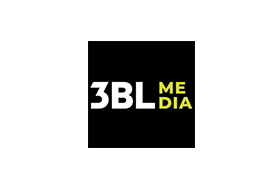 3BL Media
3BL Media
3BL Media is the world's leading communications partner for purpose-driven organizations. Through content distribution, multi-media promotion and hands-on learning experiences, we connect organizations to an unrivaled network of sustainability professionals, journalists, bloggers, investors, academics, policymakers and influencers who are passionate about engaging on topics like education, environment, community involvement, supply chain and circular economy, volunteering and the Sustainable Development Goals.
More from 3BL Media