Published 07-13-20
Submitted by Mohawk Industries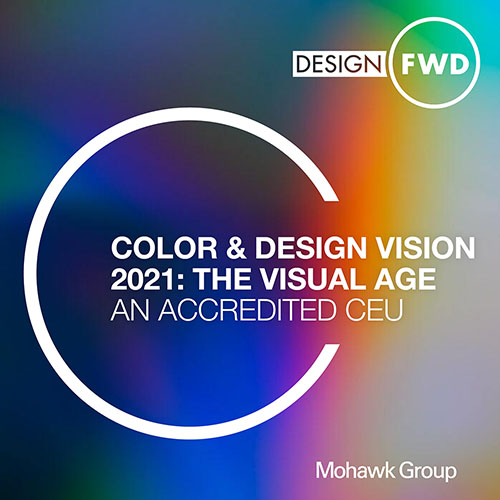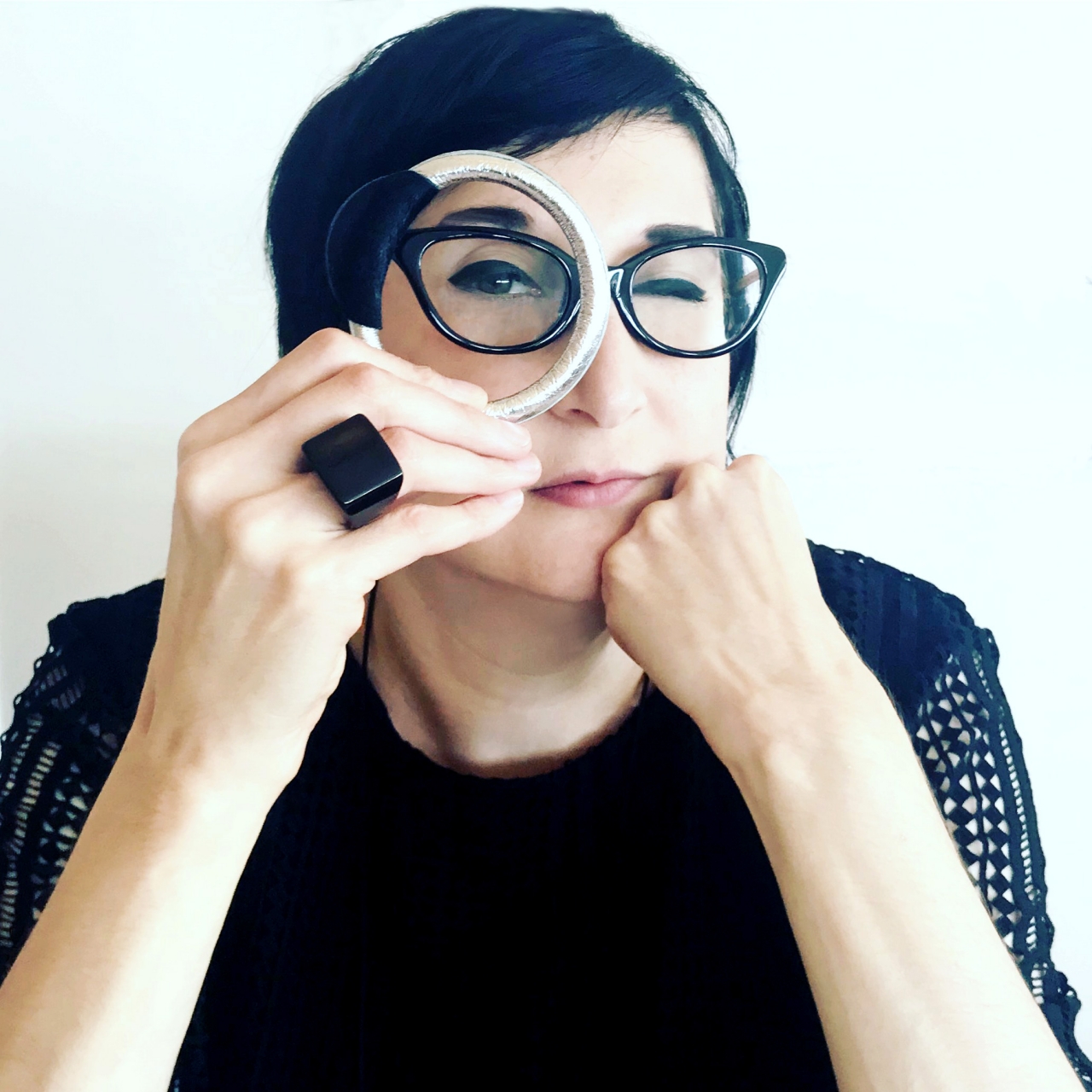 As part of the Mohawk Group CEU series and the manufacturer's upcoming DesignFWD virtual summit, A&D design director Royce Epstein will be hosting and presenting "Color + Design Vision 2021: The Visual Age."
The Visual Age is a new era where there is visual literacy and creative democracy for all.
For the 2021 Color + Design Vision, we will explore this new Visual Age in context of both existing and emerging trends of how the visual arts affect our viewpoints on life. We will examine how color, light, and pattern affect our lives. We will visualize future shifts in aesthetics for design and art as well. Categories for further exploration include: Filter Fluency, Sensory Immersion, Rendered Reality, and Altered Images.
Register for the "Color + Design Vision 2021: The Visual Age" CEU.
Register for the full DesignFWD Virtual Summit.
About DesignFWD
The Design Forward Virtual Summit, styled DesignFWD, is an interactive digital platform and event from Mohawk Group that recreates the conference and trade show experience with inspirational chats, trend presentations, product demonstrations and more. The free event will be broadcast live July 15–17, 2020, and will be available on-demand at its conclusion. The three-day summit will inspire attendees and build off the momentum and excitement of NeoCon under an inaugural summit theme — "A New Path Forward." DesignFWD includes directions for summer and fall 2020, and a look ahead to 2021, through the lens of exciting, interactive content. Digital roundtables, webinars, podcasts and other media will connect three distinct but interwoven paths: people, sustainability and product. Learn more about the DesignFWD Virtual Summit at www.MohawkGroup.com/DesignFWD.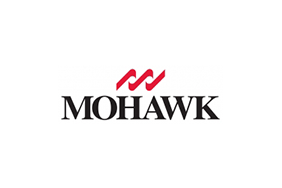 Mohawk Industries
Mohawk Industries
Mohawk Industries: Mohawk Industries is the leading global flooring manufacturer that creates products to enhance residential and commercial spaces around the world. Mohawk's vertically integrated manufacturing and distribution processes provide competitive advantages in the production of carpet, rugs, ceramic tile, laminate, wood, stone and vinyl flooring. Our industry-leading innovation has yielded products and technologies that differentiate our brands in the marketplace and satisfy all remodeling and new construction requirements. Our brands are among the most recognized in the industry and include American Olean, Daltile, Durkan, Karastan, Marazzi, Mohawk, Mohawk Group, Pergo, Unilin, Quick-Step and IVC. During the past decade, Mohawk has transformed its business from an American carpet manufacturer into the world's largest flooring company with operations in Australia, Brazil, Canada, Europe, India, Malaysia, Mexico, New Zealand, Russia and the United States.
More from Mohawk Industries