Published 07-01-20
Submitted by Schneider Electric
Two months after launching the Tomorrow Rising fund to support Covid-19 emergency relief in April 2020, Schneider Electric's Foundation moves forward to support recovery and resiliency through education and training programs.
The Tomorrow Rising Fund was launched to support emergency and longer-term reconstruction related to Covid-19 in all the countries where Schneider Electric operates. The Schneider Electric Foundation appealed to its leaders and employees to get involved and all their donations have been matched by the Group. Other external stakeholders and partners have also contributed. 
Response, Recovery and Resilience as key priorities
The Fund underlines Schneider Electric's sustainability commitments by upholding the United Nations Sustainable Development Goals (SDGs) to fight poverty, and promote good health and well-being, clean water and sanitation, decent work and economic growth and quality education.
The Tomorrow Rising Fund focuses on three priorities:
Response: crisis support for the immediate needs of low-income people in difficulty living close to Schneider Electric sites;

Recovery: funding of education and vocational skills projects to rebuild pandemic-impacted communities, as part of the Group's commitment to train 1 million disadvantaged people by 2025;

Resilience: connecting Schneider Electric employees and charitable partners through its ambitious global VolunteerIn program. 
Learn more about the Tomorrow Rising Fund and Schneider Electric Foundation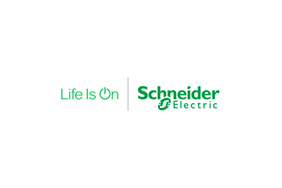 Schneider Electric
Schneider Electric
Schneider Electric is a European multinational company providing energy and automation digital solutions for efficiency and sustainability.
More from Schneider Electric