Published 07-06-20
Submitted by TD Bank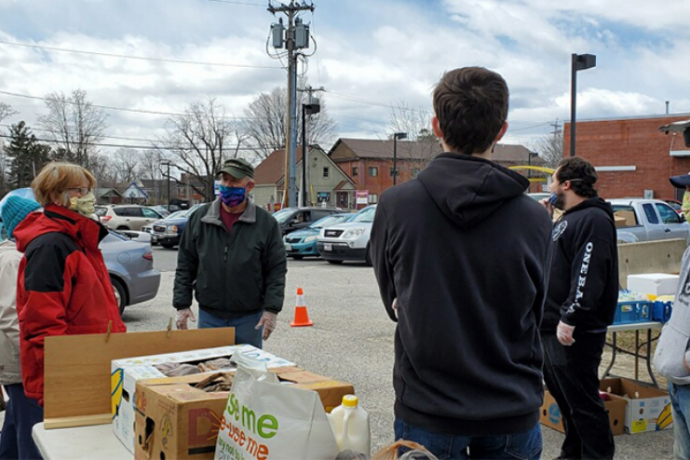 "When times are bad, people need us most," says Liz Cotter Schlax, President & CEO of United Way of Greater Portland.
So much so, that when COVID-19 hit, the Portland, Maine non-profit had to shift resources and immediately start raising funds for local organizations.
Liz and her staff raised over $450,000 through its Greater Portland COVID-19 Community Relief Fund, then made 31 quick turnaround grants for organizations in the area that included food banks, immigrant assistance and behavioral healthcare.
"The nature of our work is we usually do medium-to long-term planning and investing for the community," she said. "Now, we have to focus on the short-term. We went from a lengthy grant application to a one-page, quick application."
United Way of Greater Portland is now in the midst of a second wave of COVID-19 fundraising for other organizations in the area.
But while United Way is helping others, who is helping them?
Shifting resources, an economic downturn and more amid COVID-19 has meant that organizations regularly applying for annual grants from United Way might get less than they applied for.
"Nonprofits apply to us for regular grant funding," she explained. "These organizations are addressing root causes of challenges in our community. We had anticipated revenue shortfalls going forward because of COVID-19."
The organization usually hands out $4 million annually in local grants, including those that help single moms in low income neighborhoods. United Way works to help them support their kids and better their careers.
Liz said overall, they expect to be short 10% in community funding because of COVID-19.
But through the Paycheck Protection Program (PPP), administered by the U.S. Small Business Administration (SBA), as part of the CARES Act, they were able to secure a $385,000 loan earlier this month.
"Colin March from TD, who we worked with to secure this loan, is just an incredible human being," she said. "He's actually one of the most caring and dedicated volunteers we have here, on the COVID-19 Community Relief Fund Committee, and is doing one of the hardest jobs we have in overseeing our progress toward our long-term goals, in addition to helping us with these funds."
Liz said that her organization was actually one of the first applications in Maine that was approved.
"That's because as soon as TD's digital application opened, we got online at 6:30 a.m. and started filling out the paperwork," she said. "We knew how much this would directly help our community. We feel such an obligation to our community, the literally thousands of people we help each year."
And while Colin, a Senior Relationship Manager at TD, was resourceful and always there to help Liz through the PPP process, it's not her first positive experience working with TD.
"TD has always provided great service to us," she said. "We have had this kind of experience over and over with TD. All our major banking is there, millions of dollars every year. TD has been a supporter of ours for decades. We've always felt valued and supported."
Liz called the experience with TD a true partnership. TD Maine Market President Larry Wold says the feeling is mutual.
"We have had the good fortune to work with United Way of Greater Portland (UWGP) for decades. It has been a business relationship, as well as a personal relationship for many of us who have worked with UWGP on Annual Campaigns, on their Board and in the community," he said. "Given how trusted United Way is in our community, we are incredibly proud to have earned their trust in return."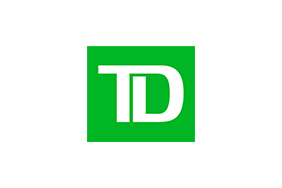 TD Bank
TD Bank
The Toronto-Dominion Bank and its subsidiaries are collectively known as TD Bank Group (TD). TD is the sixth largest bank in North America by branches and serves approximately 22 million customers in four key businesses operating in a number of locations in financial centres around the globe: Canadian Personal and Commercial Banking, including TD Canada Trust and TD Auto Finance Canada; Wealth and Insurance, including TD Wealth, TD Direct Investing, an investment in TD Ameritrade, and TD Insurance; U.S. Personal and Commercial Banking, including TD Bank, America's Most Convenient Bank, and TD Auto Finance U.S.; and Wholesale Banking, including TD Securities. TD also ranks among the world's leading online financial services firms, with approximately 8 million active online and mobile customers. TD had CDN$835 billion in assets on July 31, 2013.The Toronto-Dominion Bank trades under the symbol "TD" on the Toronto and New York Stock Exchanges.
More from TD Bank