Published 07-03-20
Submitted by Scotts Miracle-Gro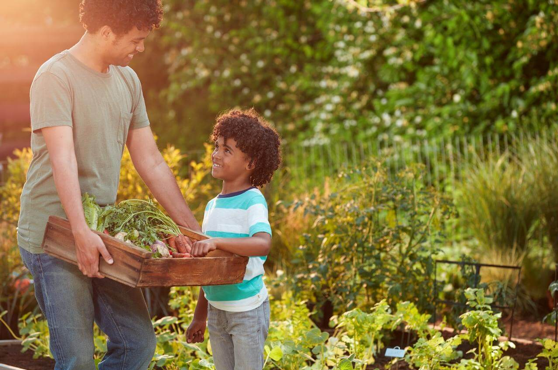 As COVID-19 continues to put stress on many aspects of American society, millions of households nationwide are facing food insecurity––an issue that existed long before the pandemic. This reality has grown in significance over the last several months as fresh produce and other goods fly off supermarket shelves and food banks struggle to meet demand. Recently, both Democrats and Republicans have come together in a rare show of bipartisanship to offer a solution, which seeks to help address growing food insecurity concerns.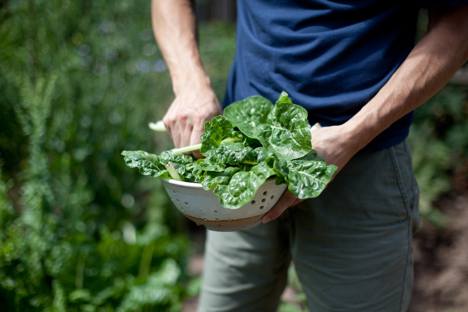 In April, Democratic Rep. Marcy Kaptur of Ohio and Republican Rep. Jeff Fortenberry of Nebraska introduced H.Res. 937, a resolution they co-sponsored, which recognizes the importance Victory Gardens played in America's World War efforts, as well as the positive impact they can have in our country today.
Witnessing politicians come to a consensus on anything in our current political climate is similar to spotting the Middlemist's Red Camellia––it's very rare. The fact that gardening has brought together both Democrats and Republicans around the issue of food insecurity reflects its importance on communities throughout the United States.
Both Representatives point to the important role Victory Gardens played in our nation's history––dating back to World War I and II when they first became popular. During war time, Americans were encouraged to grow their own food in any available space they could find, such as backyards, decks, rooftops and even fire escapes. The need for self-sufficiency galvanized the American public and led to millions of Victory Gardens being planted throughout the country.
Today, the resolution introduced by Rep. Kaptur, Chairwoman of the House Appropriations Subcommittee on Energy and Water Development, and Rep. Jeff Fortenberry, Ranking Member of the House Appropriations Subcommittee on Agriculture, Rural Development, Food and Drug Administration, and Related Agencies, calls for the Secretary of Agriculture to collaborate with the House of Representatives to "supply seeds, preserving materials, and manuals to help citizens grow and preserve crops from their Victory Gardens during the COVID–19 crisis."
When referenced, both Republicans and Democrats have hailed this resolution for its sincere attempt to address food security and strengthen health education, and rightfully so. In the midst of COVID-19, gardening has exploded in popularity. Recently released research from ScottsMiracle-Gro found 55% of adults in the United States are now gardening during the pandemic and another 20% are "likely" to garden. This has led not only to a boom for local garden centers but also to a higher awareness of the benefits of growing one's own food. Rep. Kaptur and Rep. Fortenberry believe this resolution will incentivize communities and  individuals to invest time in growing their own produce.
"We are witnessing our nation grapple with serious systemic issues," Rep. Kaptur said. "These are not isolated but interconnected issues that have caused much debate among Americans and around the world. The one thing we can all agree on, especially Democrats and Republicans in the House, is that access to healthy foods is a human right."
Access to healthy food continues to be a struggle for many Americans, as there are families experiencing food insecurity in every rural and suburban community in the U.S. According to the USDA's 2019 Household Food Insecurity in the United States report, 37.2 million people lived in food-insecure households in 2018. By promoting gardening, Rep. Kaptur and Rep. Fortenberry hope to reduce this staggering statistic.
Beyond reducing food-insecurity, gardening can also be a learning tool and a way to do good in one's community.
"Growing produce for underserved households and communities is incredibly important, especially now," said Sarah Pounders from KidsGardening. "But the benefits of gardening for children and families  goes far beyond that. Gardening helps reduce stress and also teaches patience, tenderness and pride, which are all things we need during these difficult times, too."
KidsGardening, a long-standing ScottsMiracle-Gro nonprofit partner, is working to create more opportunities for kids to play, learn, and grow through gardening, engaging their natural curiosity and wonder.
"We see a lot of great possibilities within Rep. Kaptur's resolution for action and education and hope that gardening continues to grow among households and community organizations," Sarah added.
Rep. Kaptur and Rep. Fortenberry are working together to earn the support of their colleagues for a vote in the House.
"Gardens have the potential to do so much good here in the United States, as we continue to fight COVID-19 and beyond," Rep. Kaptur said. "I encourage everyone to investigate how they can start a food-producing garden in their own backyard or community."
If you're interested in growing your own food-producing garden, we've put together a helpful step-by-step guide here.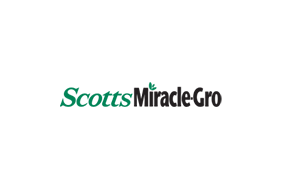 Scotts Miracle-Gro
Scotts Miracle-Gro
About ScottsMiracle-Gro
With approximately $3.2 billion in sales, the Company is one of the world's largest marketers of branded consumer products for lawn and garden care. The Company's brands are among the most recognized in the industry. The Company's Scotts®, Miracle-Gro® and Ortho® brands are market-leading in their categories. The Company's wholly-owned subsidiary, The Hawthorne Gardening Company, is a leading provider of nutrients, lighting and other materials used in the indoor and hydroponic growing segment. For additional information, visit us at www.scottsmiraclegro.com.
More from Scotts Miracle-Gro