Published 07-01-20
Submitted by CRB

Below: The 3 components for a rapid, compliant pharmaceutical response
During a global pandemic, the pharmaceutical industry must juggle the need for speed and the need to protect patient safety. A strong regulatory strategy makes it possible to accelerate drug development without getting slowed down by compliance considerations. 

Because COVID-19 potentially affects the lungs, the heart, the gastrointestinal system, the liver, and so many other systems in the body, the breadth of medicines that might be effective against it is huge. Drug companies representing every corner of the pharmaceutical industry have responded to COVID-19, from developers of cutting-edge mRNA vaccine platforms to manufacturers of historically low-profile "commodity drugs." As of this writing, there are 140 COVID-19 vaccines under development, with study subjects volunteering by the thousands. The insights uncovered from all of this research will impact not only COVID-19 patients but also patients across other diseases. 
Accelerated drug development is not without risks. When the FDA launched their Coronavirus Treatment Acceleration Program (CTAP) in early May "to move new treatments to patients as quickly as possible," experts watched with some trepidation. Sure enough, regulators have just revoked their emergency use authorization of chloroquine phosphate and hydroxychloroquine sulfate, citing too many adverse events and too few known benefits against COVID-19. This goes to show that however great the emergency, safety, and efficacy, testing cannot be fast-tracked without risking further harm to human health. 
Meanwhile, we are relying on imperfect, non-pharmaceutical interventions to minimize the disease's spread. We are at a critical inflection point between the need for speed and the need to protect patient safety. We will not know the outcome for some time. One thing is certain, however: our current health crisis is teaching us how to prepare for a faster, safer, and more flexible pharmaceutical response to the next one. These lessons will reshape our industry in significant ways. 
To seize the full potential of these trends, drug developers need one thing above all else: a strong, detailed, forward-thinking regulatory strategy. This is the key to marshaling the best of our industry's evolving scientific methodologies, platform technologies, and processes in the fight against life-threatening diseases. With such a strategy in place and with expert guidance to help you put it into action, you will have what you need to increase your response time in the face of unexpected health crises.
1. Rapidly pivot between modalities as new health needs emerge
The big idea: 
This isn't about squeezing unrelated products into a single building. A true multi-modal facility is designed to meet the variable needs of carefully selected and highly compatible manufacturing processes, like viral vectors and monoclonal antibodies. By taking advantage of the manufacturing and regulatory similarities between these products, operators can pivot a production suite much more quickly from one to the other—sometimes within hours. 
Multi-modal suites are especially well-suited for developers with evolving pipelines who need the flexibility to go where the science takes them, or contract research organizations (CROs) looking for ways to stay responsive to their clients' needs in a turbulent, ever-changing marketplace.
Why a regulatory strategy is necessary: 
If it is done well, a regulatory strategy can help you design your multi-modal facility so that it remains continuously validated and compliant, even as you license individual products moving through your pipeline. 
A consistent and well-defined process is the crux of rapid changeover, which requires a deep understanding of the regulatory compatibility between products.
2. Close and automate your processes for improved speed and quality control
The big idea: 
As more drug developers embrace the potential of multi-modal manufacturing, process control through increased closure and automation will become ever more critical. The more humans you can remove from your process, the more you can reduce or eliminate the risks of contamination. 
Advanced equipment designed to close and automate production activities is increasingly expected in a facility designed for speed, quality, and continuous validation.
Even the smallest additional or unnecessary step could put your process at risk. Understanding the technologies that exist across the market and how they might help you limit your risks is very important to the design of a consistent and resilient process.
Why a regulatory strategy is necessary: 
Your approach to assessing risk and communicating with regulatory agencies is key to designing an initial process, applying a process across multiple modalities, and/or matching a process to the right facility. If you can demonstrate not only that your products will be safe but also that you've taken all appropriate measures to design a process that will make them safer, then you are likely to move more smoothly through the FDA approval process. 
A risk-based approach will provide the insight you need to improve a process (by adding automation, for example) without losing compliance. 
To prove that you are managing your risks and are capable of producing reliable products, you need to demonstrate how you have integrated your process and facility design (with the necessary segregation, HVAC installation, etc.), and how you have implemented all necessary protocols (with proper infrastructure to support rapid decontamination, gowning, material flow, cleaning, etc.).
In existing facilities, it's important to consider how you will update or expand one part of your process while operations continue smoothly elsewhere in your facility; here, too, your regulatory strategy can help you coordinate these complexities and ensure successful operations.
3. Identify appropriate partners to accelerate your response time
The big idea: 
A strategic partnership is an increasingly popular way to move more efficiently through clinical trials and on to full production. This approach is suitable not only for small companies seeking manufacturing capacity but also for larger companies that need specific technologies. 
High-profile companies that are engaged in the COVID-19 response, such as partners BioNTech and Pfizer, are examples of this approach. This trend will continue to grow as companies look for ways to improve their speed-to-market. 
This is part of an overall movement towards a decentralized drug development process, and it goes beyond the research lifecycle. In many scenarios, multiple partners are linked to form an end-to-end commercial manufacturing process: Partner A provides bulk production, Partner B handles filling, Partner C packages and distributes, etc.
Why a regulatory strategy is necessary:
Unless you have the capacity and experience to develop and apply both a preliminary and a continuous robust quality assessment, partnership can be a risky business. 
You need to understand a potential partner's capabilities, utilities, and regulatory history. Do they have the right infrastructure in place? Will they be able to do process development and mobilize quickly enough? Are you confident that this partnership will produce a safe, consistent, reliable product according to regulatory criteria? 
These partnerships are evaluated continuously as a part of a strategy to ensure product quality. Guidance from knowledgeable experts is expected from the regulatory agency to thoroughly assess the quality and safety of a potential partner. This ensures product quality and availability. It is important to prepare for those mission-critical issues that will move your product smoothly through regulatory approval.
Some predictions claim that we could have safe and effective COVID-19 vaccines and treatments by Christmas. But even conservative predictions indicating that we will have a vaccine in eighteen months would beat historic vaccine development timelines by several years. Only time will tell if we succeed at moving that quickly while successfully managing the significant risks involved. 
What we know for sure is that this crisis has changed the world of drug development. 
The time has come for us to consider the long-term decisions we will make as an industry in order to ensure that we can respond more rapidly, flexibly and safely to whatever health threats might wait around the corner.
A strong and proactive regulatory strategy is key to that mobilization effort and will play an increasingly important role in shaping the future of our industry—wherever that future may take us.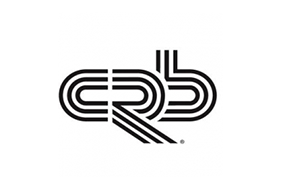 CRB
CRB
CRB is a leading provider of sustainable engineering, architecture, construction and consulting solutions to the global life sciences and food and beverage industries. Our more than 1,600 employees provide world class solutions that drive success and positive change for our clients, our people and our communities. CRB is a privately held company with a rich history of serving clients throughout the world, consistently striving for the highest standard of technical knowledge, creativity and execution.
More from CRB