Published 06-29-20
Submitted by The Hershey Company

Sourcing 100 percent certified and sustainable cocoa from West Africa is part of our work to make sure there's goodness in Hershey chocolate. As a native Ghanaian who returned to my homeland after attending Harvard University because I wanted to use my education to make a difference, I am proud of our high sustainability standards, from the way our cocoa beans are grown and harvested to the conditions in farming communities, and the fact that we go well beyond certification standards, such as Fairtrade USA and Rainforest Alliance – especially when it comes to combating child labor.
I have seen firsthand that many interrelated issues — children's malnourishment, women's inequality, poverty, lack of infrastructure — contribute to the prevalence of child labor in rural farming communities in West African countries like Ghana and Côte d'Ivoire (where Hershey sources much of its cocoa).
I have a personal passion for addressing these issues that are not only key to eliminating child labor from the global cocoa supply chain, but also important in supporting sustainable livelihoods for the farmers, families, and communities growing the cocoa that goes into our beloved products.
Within the pillars of our $500 million Cocoa For Good initiative, we're especially proud of how the following efforts target the core issues at the root of the child labor problem.
Prevention & Education: Feeding more than 57,000 Ghanaian schoolchildren every day with ViVi
Kids who are suffering from food insecurity at home are more vulnerable to child labor. Our partnership with Project Peanut Butter is making ViVi – a highly fortified, peanut-based nutritional supplement – available to 177 schools in the Ghana School Feeding Program.
The access to better nutrition ViVi provides is helping increase school enrollment (by as much as 12 percent) and attendance rates (by as much as 36 percent). Keeping kids nourished, in school, and away from dangerous farming conditions enhances the quality of their education just as much as their wellbeing.
Since 2018, our partner Project Peanut Butter has been sourcing 100 percent of the peanuts for ViVi from Ghana, working exclusively with local manufacturers. This all-local approach, which we're taking as we expand manufacturing and distribution to Côte d'Ivoire, ensures that our efforts with ViVi improve job opportunities and lives for West African adults while also helping children.
Empowerment & Opportunity: Boosting community incomes to support better lives for families
I have also been focused on creating additional areas of economic opportunity in cocoa-growing communities as this is essential to minimizing instances of child labor. Families that earn more income from activities outside of farming can better afford adult labor and other resources.
Helping women contribute to family incomes is especially important. Through our work in West Africa, we know that when women have an income, they invest it into the education, well-being, and health of their children and other family members.
That's why we invest in providing job training and support for alternative means of generating income in Ghana and Côte d'Ivoire — think soap making, snail rearing, spice and vegetable farming, and cassava processing. Women engaging in these programs have reported income increases of as much as 51 percent.
The programs, which are also available to men, complement the many ways we help farming families earn more out of their cocoa growing efforts. By providing business and skills training and assistance with farm redevelopment or technical resourcing, we can support the higher income generation that can reduce the need for child labor.
Engagement & Remediation: Taking detection and resolution of child labor seriously
Another area where I focus my efforts is on building relationships with farmer families because this is key to overcoming child labor problems. If certifying organizations or their auditors lack a holistic understanding of families' circumstances, they may fail to spot cases or even intervene in ways that make little difference to children's lives.
We use a highly coordinated Child Labor Monitoring and Remediation Systems (CLMRS) to ensure our teams and partners on the ground know the families that produce our cocoa.
Facilitators visit every farm, profile their situations through interviews and surveys, and continue to maintain data as part of a long-term approach to monitoring. Because of their deep understanding of the risks and circumstances in farmers' homes, facilitators have greater ability to identify cases and craft appropriate interventions and responses.
Those responses vary but making sure children can participate in school by helping them enroll, obtain materials, or procure birth certificates to ensure their eligibility is a key focus area.
Supporting children, for good
As a company, we take pride in using innovative solutions to address age-old problems, and I am honored and take great pride in being able to represent Hershey on the ground in implementing these important efforts in my country and in West Africa.
Eliminating child labor, which can keep young people out of school and at work, sometimes in harsh or dangerous circumstances, is a huge priority for us, as well as our many innovative partners. Together, our collective efforts help keep children in rural farming villages safer and healthier – which helps us keep 100 percent goodness at the core of all of our products.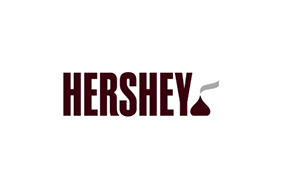 The Hershey Company
The Hershey Company
The Hershey Company is headquartered in Hershey, Pa., and is an industry-leading snacks company known for bringing goodness to the world through its iconic brands, remarkable people and enduring commitment to help children succeed. Hershey has approximately 19,700 employees around the world who work every day to deliver delicious, quality products. The company has more than 100 brand names in approximately 80 countries around the world that drive more than $10 billion in annual revenues, including such iconic brand names as Hershey's, Reese's, Kit Kat®️, Jolly Rancher and Ice Breakers, and fast-growing salty snacks including SkinnyPop, Pirate's Booty and Dot's Pretzels.
For more than 125 years, Hershey has been committed to operating fairly, ethically and sustainably. Hershey founder, Milton S. Hershey, established The Hershey Chocolate Company in 1894 and created Milton Hershey School in 1909 which offers a cost-free education to students of need. The Hershey Company's growth and success over the years has directly benefited the students of the Milton Hershey School as well as children across the United States and around the world through the company's philanthropic partnerships focused on helping children succeed.
To learn more about Hershey visit www.thehersheycompany.com.
More from The Hershey Company