Published 06-25-20
Submitted by CIT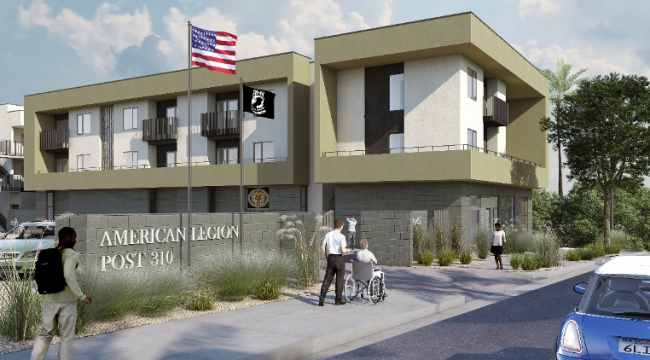 LISC San Diego announced today that $1.2 million has been awarded to Hitzke Development and BRIDGE Housing Partners for pre-development on the Tranquility at Post 310 new construction project.
Tranquility at Post 310 is a 43-unit veterans development located at the site of the current American Legion Hall Post 310 in the emerging neighborhood of Southeastern San Diego.
Once completed, the project will feature 25 full-wrap, permanent supportive-housing units for households earning 30% or less of the area median income, and 16 remaining units for veteran households earning no more than 50% to 60% of the area median income.
BRIDGE Housing Partners has participated in the development of more than 17,000 homes and apartments in California and the Pacific Northwest, with total development cost of over $3 billion.
Based in San Marcos, Hitzke Development has taken lead roles in developing more than 1,500 apartments and affordable homes throughout San Diego County.
The contribution is part of a $3 million investment by CIT to support the Local Initiatives Support Corporation of San Diego (LISC)'s Neighborhood Catalyst Fund. CIT's investment, which was announced in April, is expected to help create 1,350 affordable housing units for low-to-moderate income residents of San Diego County.
"This partnership provides CIT the unique opportunity to create sustainable housing and enrich the lives of veterans for years to come," said Claudia Lima, director of Community Lending and Investments for CIT. "We're grateful for the chance to partner with LISC San Diego and drive transformable change across the region." 
Said LISC San Diego executive director Ricardo Flores: "LISC is grateful for CIT's partnership as we work to  make an impact across the region and serve neighborhoods of opportunity. This investment enables us to provide housing to our veterans and revitalizing the Southeastern San Diego community."
About LISC:
A non-profit funding agency founded in 1991, LISC San Diego has invested $232 million in grants, loans, and equity investments in the city's low-income communities. This investment has leveraged $1 billion in total development costs, leading to the creation of more than 6,000 affordable rental housing units for San Diego's most vulnerable families and the development of 1 million square feet of retail and commercial space.                                                            
###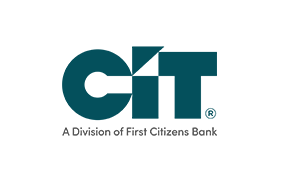 CIT
CIT
About CIT
CIT is a division of First Citizens Bank, the largest family-controlled bank in the United States, continuing a unique legacy of strength, stability and long-term thinking that has spanned generations. Parent company, First Citizens BancShares, Inc. (NASDAQ: FCNCA) is a top 20 U.S. financial institution with more than $100 billion in assets. The company's commercial banking segment brings a wide array of best-in-class lending, leasing and banking services to middle-market companies and small businesses from coast to coast. First Citizens also operates a nationwide direct bank and a network of more than 600 branches in 22 states, many in high-growth markets. Industry specialists bring a depth of expertise that helps businesses and individuals meet their specific goals at every stage of their financial journey. Discover more at cit.com/firstcitizens.
More from CIT