Published 06-24-20
Submitted by HP Inc.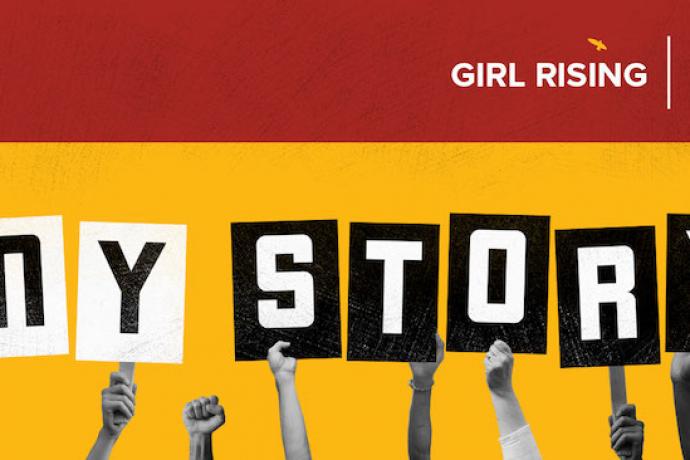 With the launch of My Story: The 2020 Storytelling Challenge, Girl Rising and HP invite individuals across the globe to share stories of how young leaders are fighting for human rights, racial justice, gender equity, and girls' education at a time when the COVID-19 pandemic is revealing deeply entrenched inequities. Through My Story, Girl Rising is accepting narrative, video, digital image, or audio submissions that tell stories of the leadership, courage and creativity that young people are demonstrating to build a better future. The stories submitted will be included in a digital compendium, and a panel of judges will select 15 Showcase Stories to be included in the Girl Rising International Day of the Girl Celebration in October, 2020.
"We know that everywhere, there are extraordinary, ordinary girls and boys, young women and men who are courageously fighting for a future where all people are afforded their full rights, dignity, and the freedom to lead a life of their own choosing," said Christina Lowery, CEO of Girl Rising. "We want to hear from them. We at Girl Rising are keenly aware that more than 10 million secondary school age girls are at risk of never returning to the classroom in the aftermath of school lockdowns because of harmful gender norms. We want to hear the stories of change-makers, including the individuals and groups who are showing creative ways to keep girls engaged with their education and their future aspirations."
The submission period begins June 24th and concludes September 1st.  Throughout the Storytelling Challenge, Girl Rising will be sharing incoming stories in different formats through social media over the next four months. All stories submitted will be reviewed for inclusion in the International Day of the Girl Celebration. To review the My Story Guidelines and to submit a story, visit here: https://mystory.girlrising.org/
"We are at a crucial moment in time where the negative impacts of systemic inequality – economic, cultural, and social – continue to have a disproportionate impact on communities of color and other under-represented groups, especially girls," said Karen Kahn, Chief Communications Officer at HP Inc. "We know that advocacy and change gain significant momentum through storytelling and sharing first person narratives about the world around us. We're thrilled to support Girl Rising in the quest to bring stories to life of young leaders fighting for human rights, racial justice, gender equity and education advancement for girls and boys globally."
"Through storytelling we not only see the change, but feel the change for what is possible in the world; we come to know and understand who we were, who we are, and who we are becoming," said Judithe Registre, Girl Rising Vice President of Programs. "Stories are not only the heartbeat through which we connect with one another, but they are the very oxygen that gives us life. They are the music accompanying us as we dance through life. We know and come to know each other through our stories. We change and are changed by our stories. The world is waiting for our stories to transform it."
About Girl Rising:  Girl Rising uses the power of storytelling to change the way the world values girls and their education. Through our original storytelling, media campaigns, and educational tools, we work to ignite change so that girls are free to go to school, stay in school, and pursue a future of their own choosing. The evidence is clear - educating girls and advancing their opportunities radically transforms families, communities, and entire nations, helping to end cycles of poverty, improve environmental conditions, and increase health, peace and prosperity.
About HP
HP Inc. creates technology that makes life better for everyone, everywhere. Through our product and service portfolio of personal systems, printers and 3D printing solutions, we engineer experiences that amaze. More information about HP Inc. is available at http://www.hp.com.  On Wednesday, June 24, HP also released its 2019 Sustainable Impact Report, highlighting the progress the company is making to drive greater diversity and inclusion, reduce its environmental footprint, and strengthen communities around the world.
Efforts to make a sustainable impact on people, the planet and communities are integrated into HP's business strategy and operations and have become an increasingly important driver of customer purchasing decisions. HP's Sustainable Impact efforts helped drive more than $1.6 billion in sales wins in 2019, up an estimated 69 percent, reflecting the growing business imperative for companies to lead with purpose.
Additional Resources: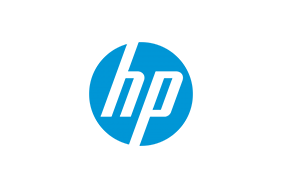 HP Inc.
HP Inc.
HP Inc. creates technology that makes life better for everyone, everywhere. Through our portfolio of printers, PCs, mobile devices, solutions, and services, we engineer experiences that amaze. More information about HP (NYSE: HPQ) is available at www.hp.com.
Sustainable Impact at HP, Inc.
Sustainable Impact is our commitment to create positive, lasting change for the planet, its people and our communities. Click here for more information on HP's Sustainable Impact initiatives, goals and progress.
More from HP Inc.