Published 06-24-20
Submitted by Global Sustain Limited (Ltd.)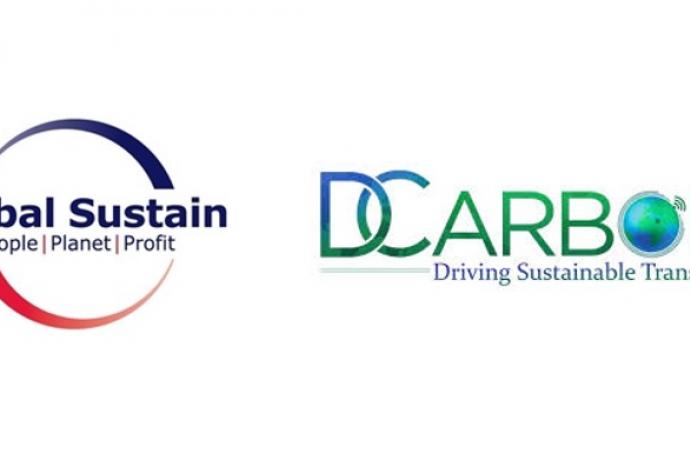 With the vision to lead sustainable business transitions, Global Sustain Group and DCarbon Egypt entered a strategic partnership aiming at Knowledge and Knowhow transfer, international best practices and solutions sharing, and developing opportunities for emerging markets.    
The consortium has high level and extensive practical experience in corporate sustainability, sustainable finance, investments and climate change, working with international and local financial institutions, governmental authorities, public and private corporations, sovereign and private equity funds in USA, EU, Asia, MENA, and the GCC in addition to Egypt.
The first Executive Training Programme on Sustainable Finance in Egypt marks the beginning of this cooperation.
The ultimate purpose of this Executive Training Programme is to provide the Egyptian financial sector with the necessary practical knowledge to integrate the principles of sustainable finance, attract and mobilize sustainable finance and investments.
The training modules include the main principles, benefits and managerial steps for the development and implementation of sustainable finance and responsible investment framework. The Programme is addressed to top-level executives from Banking, Insurance and Private Equity Funds, in addition to finance, strategy, risk, business and sustainability managers across Oil, Gas and Petrochemicals, Telecom, ICT, IT, FMCG, Pharma, Real Estate, and Agribusiness sectors.
To join the Executive Training Programme on Sustainable Finance: https://dcarboneg.com/lines_of_business/executive-training-programme-on-sustainable-finance/
About Global Sustain Group
Founded in 2006, Global Sustain Group with companies in London, Berlin and Athens and representation offices in Brussels, New York and Nicosia, creates awareness and inspires and supports companies and organisations to embody sustainability, through advisory, communications, networking and training, with a focus on the people-planet-profit philosophy. Its members include corporations, non-governmental and non-profit organisations, municipalities and local authorities, educational foundations, media, professional bodies, think tanks and other public or private entities. Global Sustain is a signatory to the Ten Principles of the UN Global Compact, to the Principles for Responsible Investment (PRI), a GRI Gold Community and Data Partner, an affiliated member of the Academy of Business in Society, Social Value International, Institute of Directors, TCFD, CEO Clubs, CAPITALS Club and EFQM.
The Global Sustain Group is a TCFD official supporter since December 2018 and participated in the inaugural TCFD Conference in New York City (May 2018). Ever since the Group provides tailor-made TCFD-related services to organisations and companies. Global Sustain Group has recently completed successfully trainings on sustainable finance and EBRD Environmental and Social Policy (ESP) and Performance Requirements (PRs) for 55 PE Funds (EBRD clients) managing more than USD 30 billion in Athens, Tunis, Istanbul and Warsaw; developed an ESG Rating Tool for an asset privatisation fund, with the funding and collaboration with EBRD ESD; delivered up to date hundreds of live and online training hours on E&S management and sustainable finance; assisted EBRD Partner FIs to develop and implement Environmental & Social Management Systems (ESMS). Global Sustain is also a qualified EBRD Consultant for SMEs (ABS Programme) through EBRD RO Athens.
In the following hyperlink, you can view customer testimonials in the field of ESG, Sustainable Finance and Sustainability Training, Corporate Responsibility, Risk, Corporate Governance and Sustainable Development. http://globalsustain.org/el/aboutus/testimonials
www.globalsustaingroup.com | www.globalsustain.org
www.esgconference.com | www.sustainabilityforum.gr   info@globalsustain.org
About DCarbon Egypt
DCarbon Egypt is a privately-held, boutique consulting firm specializing in consultation, education, certification, and assurance services to enable the transition to sustainable business, low-carbon, and climate-resilient development. DCarbon is the only certified training partner of the Global Reporting Initiative (GRI) in Egypt, a member of the GRI Gold Community, a member of the International Society of Sustainability Professionals (ISSP) as well as a partner of the US-based Millennium Institute, and the Talent United (TU) in Gulf. DCarbon assists both the public and private sectors to develop opportunities for emerging markets and establish an integrated ecosystem for sustainable growth. Dcarbon specializes in developing and assuring sustainability reports for different sectors including Banking, Telecommunications, Oil & Gas, Petrochemicals, F&B, and ICT. DCarbon Consultants were members of the National Expert Committee that developed Egypt's National Sustainable Development Strategy - Egypt Vision 2030 (SDS) and Egypt's National Voluntarily Review Report (NVR) on the Sustainable Development Goals (SDGs) of the UN 2030 Agenda delivered to the United Nations High-Level Political Forum in 2016. They also developed the sustainability strategic review of the World Food Program (WFP) for the period of 2017-2023 and last but not least, DCarbon team assisted the Arab Republic of Egypt in the preparation of its first Biennial Update Report (BUR) for the fulfillment of the obligations under the United Nations Framework Convention on Climate Change (UNFCCC). 
www.dcarboneg.com | info@dcarboneg.com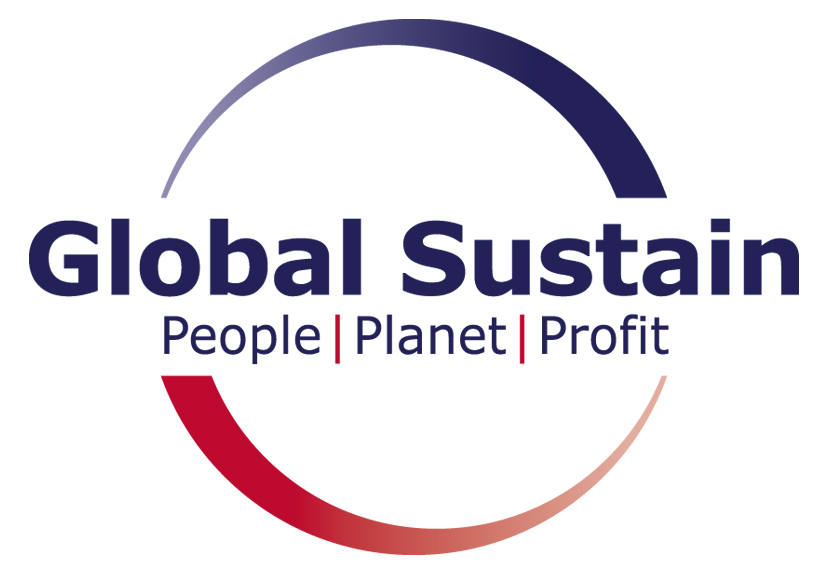 Global Sustain Limited (Ltd.)
Global Sustain Limited (Ltd.)
About Global Sustain
Founded in 2006, Global Sustain with offices in Athens, Berlin, Brussels, London, New York and Nicosia, creates awareness and inspires and supports companies and organisations to embody sustainability, through advisory, communications, networking and training, with a focus on the people-planet-profit philosophy. Its members include corporations, non-governmental and non-profit organisations, municipalities and local authorities, educational foundations, media, professional bodies, think tanks and other public or private entities. Global Sustain is a signatory to the Ten Principles of the UN Global Compact, to the Principles for Responsible Investment (PRI), a GRI Data Partner and Organisational Stakeholder (OS), an affiliated member of the Academy of Business in Society, Social Value International, Institute of Directors, CEO Clubs and EFQM. www.globalsustain.org / www.globalsustaingroup.com
More from Global Sustain Limited (Ltd.)