Published 06-23-20
Submitted by Domtar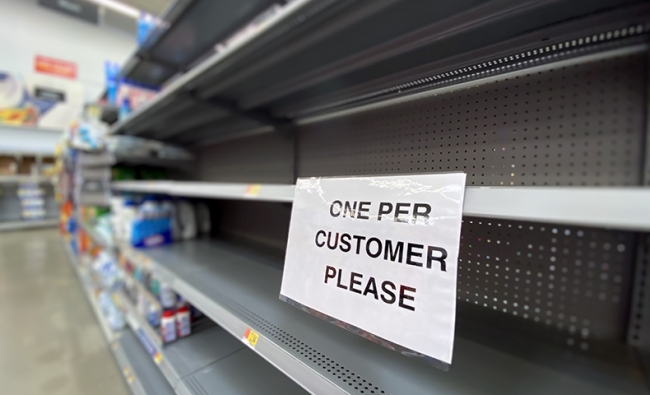 Since the coronavirus pandemic began, people have been loading their pantries with household staples like toilet paper, paper towels, wipes, diapers and hand sanitizer. This panic buying — sometimes even hoarding — has depleted store shelves and disrupted supply chains. It's also exacerbated a growing problem in the United States: diaper need.
Low-income families and parents who have lost jobs due to the pandemic are struggling to afford diapers for their babies. Diminished diaper supplies and concerns about going to the store have put added pressure on families. Even senior adults with incontinence and adults with disabilities are experiencing greater diaper need during these challenging times.
Rising Demand for Free Diapers
Under normal circumstances, one in three families experience diaper need. Diaper banks try to fill the gap by distributing free diapers to those who need them. Now, with widespread unemployment and a disrupted diaper supply chain, such organizations are struggling to meet increased demand with fewer resources.
"Since the start of the pandemic, we have seen a 300–400 percent increase in requests for diapers," says Michelle Old, founder of the Diaper Bank of North Carolina. "Every county in the state has requested support, and we just can't meet demand. We are hearing from our usual families about their need for diapers, but also many new families have turned to us for help because of layoffs. We also have families who are struggling to find diapers because of hoarding."
Agencies have had to cut back on volunteer opportunities because of safety guidelines, so there are significantly fewer people available to package supplies and distribute them.
"Individual donations have also dried up for us," says Old. "We usually see about 100,000 diapers in donations from our diaper donation boxes outside of large grocery stores, but we have seen a severe decline in those types of donations."
Many diaper charities are worried about more than supply and volunteer shortages. Some of their usual distribution partners, such as schools and nonprofit organizations, have closed. This is forcing parents to travel farther to the next pickup location and creating challenges for those who don't have access to a car or extra gas money.
"Some of our community partners created diaper drive-throughs, and we switched to an open-source model, meaning you don't have to be a patient or client of an organization to get our diapers," says Old. "We wanted as many families to have access to our products as possible, and thankfully we were able to create a partnership in every county [in North Carolina] with other organizations like food banks to make it a one-stop shop."
Good360, an organization that partners with socially responsible companies to provide necessary goods to nonprofits that support people in need, initially saw demand for personal protective equipment (PPE) when the outbreak started. Eventually, the demand evolved to include everyday goods.
"Due to the economic impact of COVID-19, we have seen a large increase in requests for basic necessities, including food, personal hygiene, education materials and diapers," says Kaitlin FitzGerald, senior manager of Disaster Recovery at Good360. "Diapers are a huge part of that category, and that is a main request."
Making the Domtar Difference
For years, Domtar has worked with the Diaper Bank of North Carolina and Good360 to address diaper need and assist with disaster relief efforts through our Comfort and Care diaper assistance program. We are happy to continue our partnership with these nonprofits to help those families most affected by coronavirus.
Our donation of 250,000 diapers helped the Diaper Bank of North Carolina meet the needs of communities early in the pandemic. Our contribution to Good360 allowed the organization to provide diapers to communities that were hit the hardest by the virus, including New York, Texas, Wisconsin and Washington State.
Our Earth Choice Ambassadors are also making the Domtar Difference by helping combat COVID-19 through monetary, personal care, PPE and other donations to local hospitals and healthcare workers. Additionally, many of our employees have made individual gifts to their local agencies and organizations.
Addressing Diaper Need in Your Area
Interested in helping to reduce diaper need in your community? Here are a few suggestions:
Host a socially distanced diaper drive.

Volunteer at a local diaper bank after restrictions are lifted.

Ask elected officials to address diaper need.

Engage in real talk on social media via the hashtags #EndDiaperNeed and #BasicsArentBasic.

Donate to the National Diaper Bank Network and/or a local diaper program.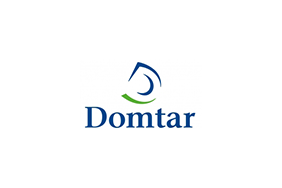 Domtar
Domtar
Domtar is the largest manufacturer of uncoated freesheet papers in North America. Domtar's EarthChoice® product line is the most extensive selection of Forest Stewardship Council (FSC) certified business and printing papers available in North America. EarthChoice® products can help communicate your message of corporate responsibility and concern for the environment.
More from Domtar