Published 06-23-20
Submitted by Moody's Corporation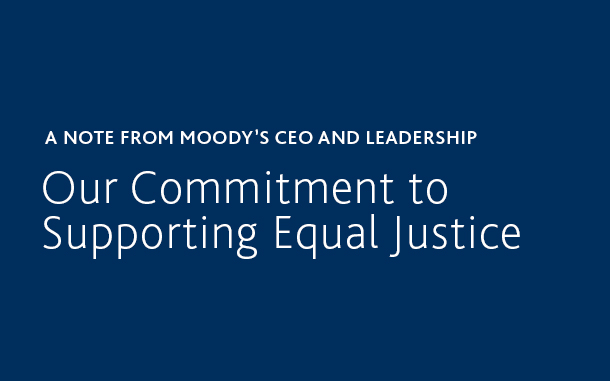 Like so many across the country, we are angered and saddened by the killings of George Floyd, Ahmaud Arbery, Breonna Taylor, and countless others. Our Black community is hurting. Our employees and their families are hurting. Our customers and partners are hurting. It should not and does not need to be this way. We all have a responsibility to do better and to build a more just society that serves everyone equally.
At Moody's, our purpose is to bring clarity, knowledge and fairness to an interconnected world. Remaining true to our values means standing unequivocally with the Black community against racism and inequality.
To demonstrate our support, Moody's will commit $1 million over the next five years to promote equal justice and advancement of the Black community, including a $100,000 donation to the Equal Justice Initiative (EJI), a non-profit organization focused on providing education on racial and economic injustice. Through our Diversity & Inclusion team and our employee-led Black Inclusion Group, Moody's will identify additional opportunities and ways to support racial justice organizations and initiatives, including pro bono and employee activities.
As a company, we are committed to a diverse and inclusive culture. We aspire for Moody's to be a place where everyone feels comfortable being their true selves, where we demonstrate empathy and civility- and where we celebrate the differences that make us stronger.
Acts that hurt any of us hurt all of us. Acts that lift any of us lift all of us. These are difficult times, and in difficult times we must stand together.


Raymond W. McDaniel, Jr., President and CEO of Moody's Corporation DK Bartley, Global Head of Diversity and Inclusion
Mona Breed, Chief Information Officer Richard Cantor, Chief Credit Officer Robert Fauber, Chief Operating Officer
John J. Goggins, General Counsel
Melanie Hughes, Chief Human Resources Officer
Arlene Isaacs-Lowe, Global Head of CSR and President of Moody's Foundation Mark Kaye, Chief Financial Officer
Scott Kenney, Chief Audit Executive David Platt, Chief Strategy Officer
Lisa Rabbe, Chief Government and Public Affairs Officer Stephen Tulenko, President- Moody's Analytics
Michael West, President- Moody's Investors Service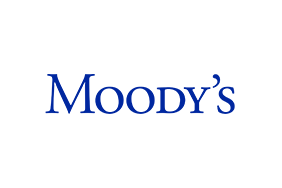 Moody's Corporation