Published 06-18-20
Submitted by Cox Enterprises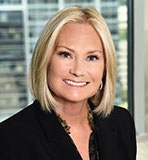 Originally published by Cox Enterprises
Experience, talent and leadership. These are just a few of the traits that led to Jill Campbell being selected to OnBoard's Executive Leadership Honor Roll. As EVP and chief people and operations officer for Cox Enterprises, Campbell is one of three Georgia-based female business leaders who represent talented women in the pipeline for future corporate board positions.  
Recognizing Role Models 
Campbell and the other honorees were recognized as influential Georgia business leaders for their professional and personal excellence.  
"The OnBoard 2020 Executive Leadership Honor Roll class spotlights three outstanding women who exemplify board candidates for public companies," said Kelly Gay, chair and CEO of OnBoard and a corporate director herself. "Kali Wilson Beyah, Jill Campbell and Dr. Maureen Schumacher are true role models and accomplished executive women paving the road for themselves and others."  
Awarding Excellence 
OnBoard is the leading authority and catalyst for women in the boardroom for Georgia companies. This award has been given annually since 2007. 
To be eligible for the Executive Leadership Honor Roll, a candidate must be Georgia-based and hold a significant leadership role that makes her eligible for corporate board membership. OnBoard prioritizes women who excel in their professional roles, as validated by their colleagues, while also helping to prepare the next generation of female leaders through active advocacy and mentoring. 
To learn more about OnBoard and the Executive Leadership Honor Roll program, visit www.onboardnow.org.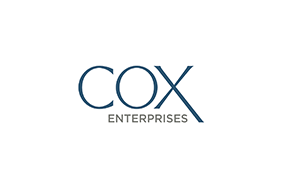 Cox Enterprises
Cox Enterprises
Cox Enterprises is one of the nation's leading media companies and providers of automotive services, with 2006 revenues of $13.2 billion and more than 80,000 employees. Major operating subsidiaries include Cox Communications, Inc. (cable television distribution, telephone, high-speed Internet access, commercial telecommunications, advertising solutions and Travel Channel); Cox Newspapers, Inc. (newspapers, local and national direct mail advertising and customized newsletters); Cox Television (television and television sales rep firms); Cox Radio, Inc. ([NYSE: CXR] broadcast radio stations and interactive Web sites); Manheim, Inc. (vehicle auctions, repair and certification services and web-based technology products) and Cox Auto Trader (automotive publications and a majority stake in AutoTrader.com).
More from Cox Enterprises