Published 06-18-20
Submitted by Acre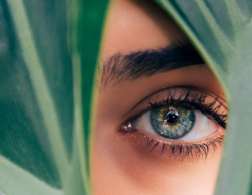 Originally published by Acre
L'Oréal has launched a €150 million program to protect the environment and support vulnerable women following the Covid-19 pandemic.
The global beauty firm has created "L'Oréal for the future" to help support vulnerable women who were the first victims of the social and economic crisis generated by the pandemic.
The €50 million charitable endowment fund is expected to support field organisations and local charities in the fight against poverty, help women achieve social and professional integration, provide emergency assistance to refugee and disabled women, prevent violence against women and support victims. 
The L'Oréal Group, which has historically committed to supporting women, realises women are disproportionately affected by the Covid-19 crisis, particularly in terms of job and income loss.
The group will also contribute to repairing damaged natural ecosystems and efforts to prevent climate change, ploughing €100 million into environmental impact investing as part of its "Sharing Beauty with All" sustainable development programme.
Half of the money will be used to finance marine and forest ecosystem restoration projects; restoring one million hectares of degraded ecosystems, capturing 15 to 20 million tonnes of CO2 and creating hundreds of job opportunities by 2030.
The remaining €50 million will go towards helping to finance circular economy projects to help tackle climate change.
Jean-Paul Agon, CEO of L'Oréal, said: "Over the coming months, our societies will face social crises giving rise to situations of great human suffering, particularly for the most vulnerable. At the same time, we are fully aware that environmental challenges are increasingly pressing. It is essential not to step back from the sustainable transformation that the world needs.
"We therefore wish to reaffirm our commitment to the environment and to the preservation of biodiversity, and to help mitigate the social crisis for women. These two causes reflect the values and the historic commitment of L'Oréal."
Alexandra Palt, chief corporate responsibility officer of the L'Oréal Group, said: "The Covid-19 crisis spares no one, but it also exacerbates existing inequalities, with particularly devastating effects on people who were already struggling socially or economically or are victims of abuse, especially women.
"It is essential that we take action to support the most vulnerable women. This social crisis has not eclipsed the need for a strong commitment to the environment.
"If we are to find a sustainable and inclusive way to move past this crisis, we must also focus on preventing climate change and the erosion of biodiversity, which now threaten to even more profoundly and violently shake our lives, our societies, and our economies, once again with women as the first victims."
L'Oréal plans to present its new sustainability programme for 2030 in late June, which will complete the "L'Oréal for the future" plan.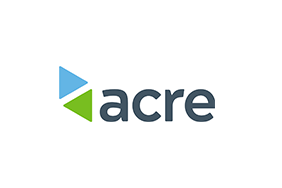 Acre
Acre
​About Acre
At Acre, we work with the most aspirational businesses with potential to make real change; from those who are just starting out to those who are well on the journey to crafting a legacy.

Our 18 years' experience in sustainability recruitment, combined with our extensive global network, enables us to provide talent solutions that are designed to deliver this change.

Through our unique behavioural assessment technology, we understand the types of people, skills and behaviours required to create impact. We can develop these qualities within your existing teams too.

We find talented people and develop their skills to ensure they make a true impact in ambitious, progressive organisations.

Acre. Making companies ready for tomorrow.
More from Acre