Published 06-17-20
Submitted by NRG Energy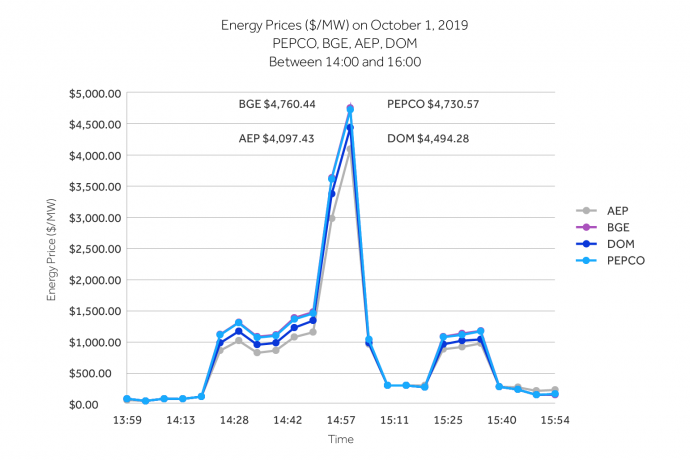 Data Source: PJM
Energy planning for summer always requires careful analysis. This year, COVID-19 adds a new wrinkle, making planning even more complex.
We're seeing unusual electric demand patterns in the Northeast as a result of social distancing:
New York saw daily energy use drop by nearly 9% during the second week of April. In New York City, electric demand at times fell 18% below typical levels

PJM reported a drop of 10-11% on March 26-27. This amounted to a decline of around 9,500 MW per day, which the grid operator attributed to "acute, state-mandated shutdowns of business activity, travel, and more"

ISO New England says that its spring load patterns resemble 'snow days' when school is canceled. Demand ramps up slower than usual in the morning, and energy use increases in the afternoon
What should businesses take away from this? Will demand also be lower this summer or will opening the economy ramp up electric consumption again? No one can be sure.
Here's what we do know. COVID-19's impact on the economy is a new variable to add to the equation as you consider your summer energy plan. The other major variable is the weather, which can significantly affect electric demand and pricing. One only has to look to last summer — which produced the planet's hottest July since at least 1850 — to see the result of extreme heat on the electric grid.
Consider how that played out in New York last summer.
"This is kind of like the World Series for us … and we're just going to try our best to get people through it," explained Consolidated Edison spokesman Michael Clendenin to a New York newspaper as the heat descended on New York City. Clendenin's statement underscored the pressure utility systems face, such as increased electric demand due to rises in air conditioning, and operational strain due to equipment damaged by high temperatures.
New York City's electric grid, one of the most complex and oldest, was forced to grapple with a heat index that reached 110 degrees. On July 21, the New York Independent System Operator reported an all-time peak for a Sunday of 30,339 MW.
During the heat spell, behind-the-meter solar and demand response helped keep peak demand from rising higher. Still, to keep the system operating safely, Consolidated Edison curbed power use to 30,000 customers in Brooklyn on July 22. The utility said it took the action to prevent longer outages and loss of power to another 132,400 customers.
Unfortunately, such hot summers may become the rule, not the exception. Forecasters expect New York to only get hotter, causing air conditioning requirements to increase 26.3% by 2050, or 4,161 GWh.
The territory served by PJM saw similar extreme heat — even as late as September and October, a time when the weather usually begins to cool in the Mid-Atlantic, Midwest, and South.
When temperatures rose October 1 and electric demand reached 125,500 MW, exceeding the expected real-time demand by around 5,000 MW, PJM prices climbed to over $4,000/MW, as illustrated below.
New England also experienced a severe heatwave last summer. In fact, a temperature spike in July created the highest average weekend temperatures and heat index readings the six-state region had experienced in two decades. Weekend peak loads made the list of the ten highest in recent history: 24,129 MW on Saturday, July 20, and 24,106 MW on Sunday, July 21.
The takeaway for businesses
With the uncertainties presented by both summer weather and COVID-19, how should businesses in New England, New York, and PJM prepare this year? During uncharted times it's more important than ever to take a careful look at your energy plan and ask yourself:
Are you reducing staff or closing facilities? Or conversely, are you expanding your business? How will these plans influence your energy requirements?

Has your financial risk tolerance shifted? Do you need to engage in more consistent budgeting?

How important is capturing an upside to you? Does your energy plan have enough flexibility to position you should an economic turnaround occur? 

Has anything shifted that might influence your ability to meet your sustainability goals?

How important is energy reliability to your operation? Has your risk tolerance changed in this regard?
Working with an experienced energy partner to answer these questions will help you determine the best path forward.
A knowledgeable partner, one well-versed in all aspects of the market, can assure that your energy plan matches your risk tolerance, an important consideration at a time when budget assurance may take on a new value. Your partner also can guide you in determining if it's the right time to make changes in your energy supply. A cost-benefit analysis will help you see if renewable energy is a good option at this juncture. A knowledgeable guide also can help you determine if onsite distributed energy pencils out for your operation as we enter the season of lightning storms and hurricanes. And what about demand response programs? Do they make sense for your operation this year? And are there any new rules governing programs you should know about?
In uncertain times, it's important to gather pertinent information, see what the past tells us about the future, analyze, and act with knowledge. You can't know what the future holds, but understanding your business needs and goals helps you prepare no matter what. As a reliable, experienced partner, we stand ready to help you do so.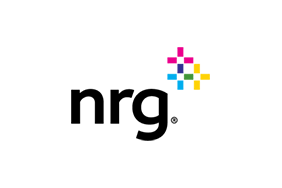 NRG Energy
NRG Energy
NRG is the leading integrated power company in the U.S., built on the strength of the nation's largest and most diverse competitive electric generation portfolio and leading retail electricity platform. A Fortune 200 company, NRG creates value through best in class operations, reliable and efficient electric generation, and a retail platform serving residential and commercial businesses. Working with electricity customers, large and small, we continually innovate, embrace and implement sustainable solutions for producing and managing energy. We aim to be pioneers in developing smarter energy choices and delivering exceptional service as our retail electricity providers serve almost 3 million residential and commercial customers throughout the country.
More from NRG Energy