Published 06-16-20
Submitted by Intel
On 3BL Media's 2020 100 Best Corporate Citizens list, Intel ranked No. 6 for its standout environmental, social and governance (ESG) performance among the 1,000 largest U.S. public companies. Notably, Intel has made the 100 Best Corporate Citizens each year since 2009 and is the only company in the Russell 1000 to make the top 10 every year since 2012.
The consistency in recognition speaks to Intel's long-standing dedication toward ESG transparency and performance, which has provided the foundation for Intel's RISE Strategy and 2030 goals. Through this strategy, Intel aims to create a more responsible, inclusive and sustainable future, enabled through technology and the expertise and passion of its employees. The company will partner with others in the technology industry and beyond, including government, NGOs and policymakers, to tackle key global challenges and extend its impact. Intel's commitment to positive global impact is embedded in its purpose to create world changing technology that enriches the lives of every person on earth. 
Read the full article on the 3BL Media website.
About Intel
Intel (Nasdaq: INTC) is an industry leader, creating world-changing technology that enables global progress and enriches lives. Inspired by Moore's Law, we continuously work to advance the design and manufacturing of semiconductors to help address our customers' greatest challenges. By embedding intelligence in the cloud, network, edge and every kind of computing device, we unleash the potential of data to transform business and society for the better. To learn more about Intel's innovations, go to newsroom.intel.com and intel.com.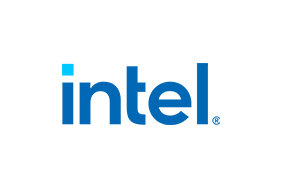 Intel
Intel
Intel (NASDAQ: INTC) is a world leader in computing innovation. The company designs and builds the essential technologies that serve as the foundation for the world's computing devices. Additional information about Intel is available at newsroom.intel.com and blogs.intel.com.
More from Intel