Published 06-16-20
Submitted by 3BL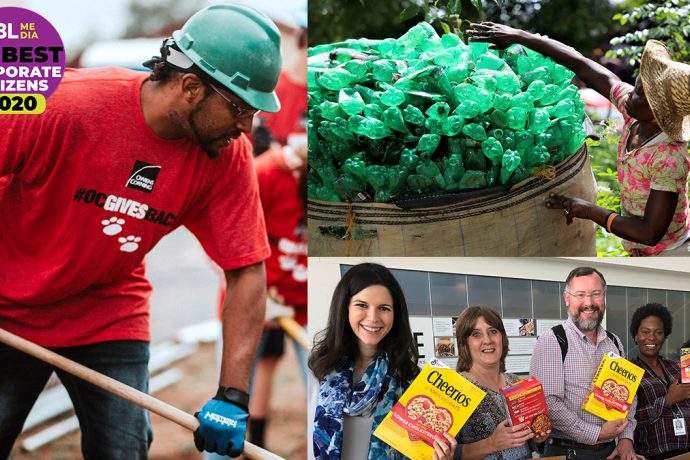 3BL Media announced today its annual 100 Best Corporate Citizens ranking, recognizing leading environmental, social and governance (ESG) transparency and performance amongst the 1,000 largest U.S. public companies.
Owens Corning tops the ranking for the second consecutive year and is followed by Citi, General Mills, Cisco and HP.

Since 2009, only 22 companies have made the ranking each year including 3M, Abbott, Bristol-Myers Squibb, Colgate-Palmolive, Gap, General Mills, Intel, Kimberly-Clark, Microsoft, Nike, Texas Instruments and Xerox. 
Companies new to the ranking in 2020 include Estée Lauder, Hershey, Hilton, Micron Technology, Republic Services, Stanley Black & Decker and Target.
Access the 100 Best Corporate Citizens of 2020 ranking here.
"This is a decisive decade to achieve global climate and societal goals, while rebuilding an inclusive and resilient economy in the era of COVID-19," said Dave Armon, CEO of 3BL Media, which owns 100 Best Corporate Citizens. "Corporate leadership on ESG topics is absolutely critical to a sustainable future and so is transparency. 3BL Media sets a standard for transparency through 100 Best Corporate Citizens that advances corporate accountability at this pivotal time."
The 100 Best Corporate Citizens methodology is set by 3BL Media and based on 141 ESG transparency and performance factors across eight pillars: Climate Change; Employee Relations; Environment; ESG Performance; Finance; Governance; Human Rights; Stakeholders and Society. Due to timing, no corporate responses to COVID-19 were included.

"We believe the ESG factors considered for 100 Best Corporate Citizens are the foundation for a just response to COVID-19 and addressing systemic racism," continued Armon. "Looking ahead to the 2021 methodology, we will incorporate additional factors that address key issues exposed during the pandemic and Black Lives Matter movement and are in conversation with our community to provide feedback."
To compile the ranking, data and information is obtained from public sources only, rather than questionnaires or company submissions. Research is conducted by ISS ESG, the responsible investment research arm of Institutional Shareholder Services. There is no fee or costs for companies to be assessed or to verify research by ISS ESG.
About the 100 Best Corporate Citizens
The 100 Best Corporate Citizens ranking was first published in 1999 in Business Ethics Magazine and then by Corporate Responsibility Magazine from 2007 to 2019. 3BL Media has owned 100 Best Corporate Citizens since 2017 and continues the legacy of ranking the Russell 1000 Index against a set of ESG transparency and performance factors using only public data and information. Learn more here.  
About 3BL Media
3BL Media delivers purpose-driven communications for the world's leading companies. Our unrivaled distribution, editorial and leadership platforms inspire and support global sustainable business. Learn more here.
CONTACT: Robbie Lock, Director of 100 Best Corporate Citizens, rlock@3blmedia.com or +1.802.789.8257.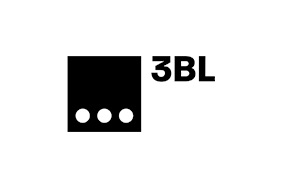 3BL
3BL
3BL has revolutionized how brands share their corporate sustainability and social impact progress.
By leveraging our proprietary technology and expansive distribution network, you can easily access disparate and hard-to-reach stakeholders. And, with our best in class analytics suite, you can measure the impact of your ESG initiatives and build a positive reputation that lasts.
Our Brand Studio combines the editorial expertise of TriplePundit's sustainability communicators and the reach of 3BL's unrivaled distribution network, so you can find new ways to tell your stories better and share them more widely across your target audiences.
More from 3BL